HaveUHeard.com includes links to third-party websites and advertisements for third-party products and services. Product and service-specific opinions mentioned within the content of our blogs are entirely the opinions of the HaveUHeard.com team and its staff. It is our hope that you will find value in the products and services these third-party organizations represent, and patronize these businesses. Such advertising and marketing partnerships help make our efforts at HaveUHeard.com possible. Thank you for your support and ongoing interest. For additional information, please read our full HaveUHeard.com Disclosure Statement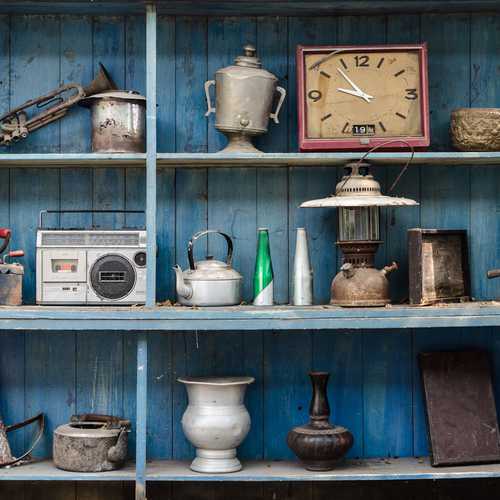 A Little Retail Therapy
There is plenty of shopping in Tallahassee and although your student is up there for school, there is always something that he or she will need particularly at the start of the first semester, so a little retail therapy is needed! It's a good idea to order some things online or at home and have them waiting for you at some of the stores in Tally. This can be done at Target, Walmart and Bed, Bath and Beyond, and can be extremely time-saving as well as freeing up space in your vehicle or if your student is flying into town, making shipping far easier and less expensive. There are many other major box stores near FSU as well, including Best Buy, Family Dollar Store (there are three), Sears, TJ Maxx, Marshalls, and a few department stores.
For those unfamiliar with these stores, here is what you may need to know:
Bed Bath & Beyond – As its name implies, this large store carries almost every item imaginable for a bathroom, bedroom and kitchen. They literally cater to the college market. Just about everything you need to set up a dorm room just right can be found here.
Target – one of my favorites; is considered a trendier discount retailer. They too sell just about everything your student may need for college including room essentials, cleaning, and school supplies, toiletries and some grocery items. (Generally, their Superstores carry food. Oddly, the Target in Tally is not a Superstore, but does carry a fair amount of groceries). You may want to take a look at their website and college registry before arrival day. They also opened up what they term a flexible format store near the FSU campus at 1861 W. Tennessee Street. This location includes an assortment of dorm and apartment essentials, apparel and accessories from the area's favorite sports teams, health and beauty, grab-and-go grocery items and meal solutions, pharmacy, and order pickup. There is a Target on Apalachee Pkwy (12-14 minutes from campus and sure to be a madhouse on move-in day), but there is another one on Bradfordville Road, which is about 25 minutes away, but maybe worth the trip to stay away from the mayhem and possible empty shelves.
Department stores – Macy's, JCPenney and Dillard's – are all located at the Governor's Mall on Apalachee and have clothing, accessories, home furnishings & housewares.
Sear's – which mostly is for appliance and auto repair. It is also at the mall.
Walmart – is a chain of discount department stores. With five (yes, five) locations in Tallahassee, they carry almost every item a college student could need. From toiletries to furniture, groceries, paper goods, cleaning supplies to clothing, it is a go-to place for picking up almost anything. Expect long lines during the move-in week of each semester and they may run low on stock, but can be seen restocking shelves daily especially for the items you may have forgotten at home. One of my favorite parts of Walmart is that they carry lots of FSU gear at far better prices than the bookstores.
Best Buy – This chain store is known for electronics, computers, appliances, cell phones, video games & anything tech-related. They also are known for their Geek Squad that repairs computers and electronics. For students needing an appliance such as a dorm refrigerator or large electronic item such as a television, simply order it conveniently online or a store near you and arrange for pick up at the location in Tallahassee (on Apalachee). Receive discounts by signing up for College Student Deals. To sign up, simply register to receive them by providing your student information on their College Student Deals page.
Office Depot – There are two Office Depots in the Tallahassee area (one on Apalachee and one on Capital Circle NE). These stores are where you want to go for school supplies, office furniture, printing services, ink, and toner. Sign up for their rewards program to maximize your expenditures. During move-in week, when most stores were sold out of under the bed plastic storage bins, they had plenty in stock for a competitive price. They also offer computer tech support and repairs which hopefully they won't need, but considering what I am going to share next, it could be good to know.
Apple – There is no Apple store in Tally. The closest Apple store is in Jacksonville (2 hours away). It is basically a mystery to all how they haven't built one there yet (FSU is not the only college in town and Tallahassee is also our state capital, remember?) There is, however, PC Florida (FloridaPro) on Thomasville Rd., which is an Apple-authorized service provider (they don't sell computers). They can handle computer repairs. They are, however, only open Monday through Friday, 9 to 5.
I'd like to take a moment to interrupt this message to bring you a little motherly advice on this subject: Computer issues can be very touchy and extremely stressful. Consider Apple Care (if your student has an Apple computer) so they can get technical support at any time. In addition, there are a few online backup services that are worth looking into regardless of what type of computer is used. They are pre-set to back up daily and automatically. I currently use Mozy to back up my computer and all of my kids'. The nominal yearly fee can help avoid the panic that comes along with a crashed computer and a paper that is due the next day.
When you are first moving your student to FSU, expect that the town/city will be extremely crowded with parents and their students all vying for the same items. While most of the stores are prepared for this onslaught, there are some items they still run out of and some you won't have realized you need until you get there and actually begin the setup. Another consideration is the wait time to pick up the items that you may have pre-ordered. It is, as I said, sometimes worth going to the further location to avoid this.
Pass on these great tips, tell your friends and like us on Facebook,  Instagram,  Twitter, and Pinterest. Sign up for other great tips at haveuheard.com. Are you new to HaveUHeard? Here is how to best use the site.