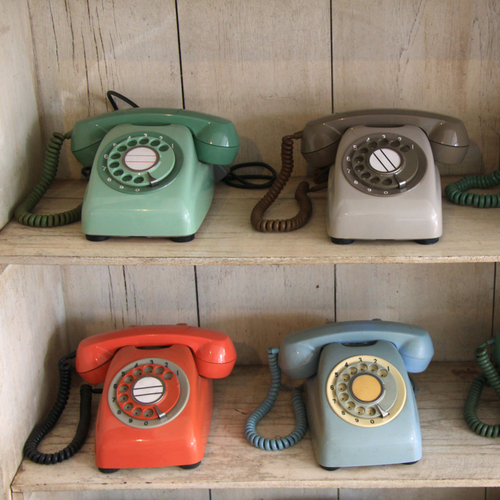 …When You Need Answers
Over the years there have been only a few times that I, as a parent, have felt the need to call the campus to resolve an issue. Generally, I try to get my kids to handle it themselves. However, knowing where to call for whatever the issue can be daunting. For instance, when said student accrued a certain amount of parking tickets and was having a difficult time paying them online, she called the Transportation and Parking Office to figure it out. More information and other reasons you may have to contact this office are below.
Another example: When a friend had reason to believe her son may have been being hazed by his fraternity during rush, she got in touch with the Office of Fraternity and Sorority Life.  850-644-9574. The director email ccgraham@fsu.edu
Fortunately, that situation was managed, but her next step was to call the President's office.
John Thraser is the President of Florida State University. His office is located at 211 Westcott Building Tallahassee, FL 32306-1470.
Email: president@fsu.edu
Phone: 850-644-1085
We realize finding the right place to call isn't always simple so we have listed several of the offices and what they are used for to make your navigation simpler. Many of our blogs address issues that you may be looking for guidance about too so we have linked some of those too.
University Health Services
Other than routine appointments, they offer Nursing Triage and a Priority Clinic on the first floor for urgent situations that need immediate attention.
In order to make an appointment, which is required, they can be reached at 850-644-4567
For general information: 850-644-6230  Note: If your student has not filled out forms prior to your call; they will not release any information about your student.
See our blog Sick at School.
Dean of Students
Located at University Center A, Suite 4100, 282 Champions Way Tallahassee, FL 32306.
Phone: 850-644-2428
Specifically looking to talk to administration, Dr. Victoria Dobiyanski can be reached in office A4113; at the same number.
Financial Aid Office
Students can go here to request information about financial aid, scholarships, withdrawal, outreach events, CARE programs, work-study, and general questions.
Phone: 850-644-0539
Address: Suite 4400A University Center, Tallahassee, FL 32306-2430.
FSU ODL Technical Support
For students who are having technical difficulties with Canvas and its surrounding technologies, this is the place to get in touch with. Call 850-644-8004. If you need a response in less than two hours, this is the way to do it. Real people/support rather than a computer or automated response. If a student is in no rush and wants to meet face to face then they can schedule an appointment and they are available on a first-come, first-served basis. Located in the University Center C, Suite C3500. Their address is 296 Champions Way, Tallahassee, Florida 32306.
Here is our blog on Technology Services at FSU and one on Computer and Phone Repair.
University Housing
Students who are having a computer, internet, or cable issues or want to submit a housing facilities repair request can reach housing via this number, Phone: 850-644-2860. They are located at 109 Askew Student Life Building Florida State University Tallahassee, FL 32306.
Here is our Insider's Guide to Living On Campus.
Questions about your meal plan?
Seminole Dining Plan Office
FSUCard Center | 104 North Woodward Avenue
(850) 644-3663 | seminoledining@fsu.edu
Student Disability Resource Center
874 Traditions Way 108 Student Services Building Tallahassee, FL 32306.
Phone: 850-644-9566
Read more on Student Accessibility Services
Transportation and Parking Services
If your vehicle gets towed from FSU's property, then the student will want to contact the Transportation office at 850-644-5278. After 5:00 pm, contact FSU Police Department at 850-644-1234. If a student receives a citation, they can be paid in person or by mail at Student Business Services University Center at A-1500 Florida State University, Tallahassee, FL 32306-2394.
Go here to appeal citations. If it is denied at the first stage, students can go before the Transportation Violation Appeals Board to state their personal case. To schedule a hearing before the Appeals Board; you have to fill out the Transportation Violations Appeals Board Form and email it to the TVAB Coordinator at TVAB@fsu.edu.
Tallahassee Florida Police Department
If a student sees and wants to report suspicious persons, incidents, and unsafe conditions, they can report it to TPD at 850-644-1234. If an emergency occurs, dial 911.
Office of Human Resources
They are the first point of contact for questions regarding employment, benefits, compensation, payroll, employee/labor relations, and classification.
Phone: 850-644-6035
Located at 282 Champions Way A6200 University Center Tallahassee, Florida 32306
Because dealing with stress can sometimes require a little extra help:
FSU Counseling Center
The University Counseling Center has 20 full-time psychologists, social workers, and mental health counselors and more.  850-644-8255. In case of a mental health emergency after regular business hours and/or on weekends, please call our after-hours hotline at 850-644-8255. To see a counselor, students can visit their center on the second floor of Askew Student Life Center, Suite 201 between 8:00 am and 4:00 pm.
There is also a 24-hour Crisis Help Line:
211 – from a local landline
224-6333 – from a local cell phone
1-877-211-7005 – Toll-Free
Here is our blog on the Stress of College.
Victim Advocate Program
If students or someone they care about that has been a victim of a crime confidential support is available and they can talk with someone about their options. Located at University Center A, Suite 4100, Tallahassee, FL 32306-2440. Victim Advocate services are available 24 hours a day, including holidays. To reach a confidential advocate day or night call: 850-644-7161
Safety Escort:
S.A.F.E. Connection (Student Alert Force Escort Connection) is a free service provided to FSU Students and promotes awareness of the dangers of driving under the influence of alcohol. The service is currently limited to the FSU campus. Questions and concerns: email safeconnection@fsu.edu, general information, call 850-644-1234. Travel around campus is available nightly, 7 days a week, from 7:00 pm – 2:30 am when classes are in session. Call 850-644-SAFE (7233) if you need a ride.
If needed, here are the Department Heads for all the colleges:
College of Applied Studies
Dean: Randall Hanna; Associate Deans: Amy Polick, Irvin Clark, (850) 770-2102, rhanna@fsu.edu
College of Arts and Sciences
Dean: Sam Huckaba, Professor, Located in the Dept. of Mathematics Rm. 110A, Longmire, 850-644-4404, shuckaba@fsu.edu
College of Business
Dean: Michael Hartline, 314 RBA, 850-644-4405, mhartline@business.fsu.edu
College of Communication and Information
Dean: Larry Dennis
Location: UCC 4100C, 850-644-9763, larry.dennis@cci.fsu.edu
College of Criminology and Criminal Justice
Dean: Thomas Blomberg, 850.644.7365, tblomberg@fsu.edu
College of Education
Dean: Damon Andrew, 1100 Stone Building,  850-644-6885
College of Engineering
Dean: J. Murray Gibson, 850-410-6636, jmgibson@eng.famu.fsu.edu
College of Fine Arts
Board member: Scott Shamp, 850-644-5244, sshamp@fsu.edu
College of Human Sciences
Dean: Michael Delp
Location: 242J SAN, 850-644-1281, mdelp@fsu.edu
College of Law
Dean: Erin O'Hara O'Connor, Location: Advocacy Center, Room A301, 850-644-3071, eoconnor@law.fsu.edu
College of Medicine
Dean: John P Fogarty, 850-644-1346, john.fogarty@med.fsu.edu
College of Motion Picture Arts
Dean: Reb Braddock,  850-644-0453, rbraddock@film.fsu.edu
College of Music
Dean: Patricia Flowers, Location: HMU 202B, 850-644-4361
College of Nursing
Dean: Judith McFetridge-Durdle, Phone: 850-644-6844,  jdurdle@nursing.fsu.edu
College of Social Sciences and Public Policy
Dean: Tim Chapin, 850-644-6284
College of Social Work
Dean: Jim Clark,  850-644-4751, info@csw.fsu.edu
Pass on these great tips, tell your friends and like us on Facebook,  Instagram,  Twitter, and Pinterest. Sign up for other great tips at haveuheard.com. Are you new to HaveUHeard? Here is how to best use the site.