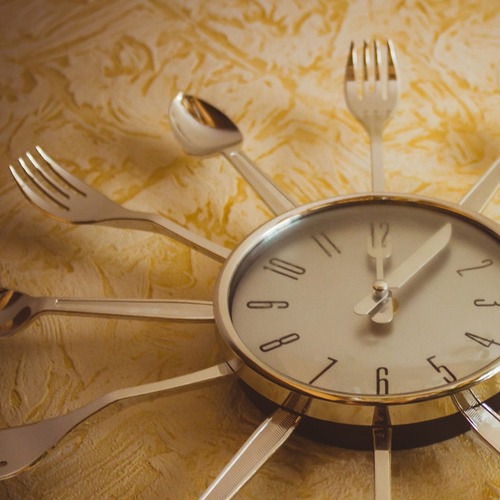 Hey, let's grab some grub.
Like any college town and/or state capitol,  there are literally hundreds of dining options from fast food to fast casual, from family style to fine dining. You will find your burgers, pizza, Mexican, Chinese, barbecue, sushi, salads, Mediterranean; a restaurant for every palate and every price point. Since lunch can often be intertwined with brunch, I suggest you take a look at our blog on Breakfast/Brunch as well. Depending on whether you are touring with a prospective student or visiting your student in Tally, who will undoubtedly be clamoring for a good meal, the options are plentiful. Some things to consider beforehand are price and time. It is not unusual for there to be a considerable wait, even with a reservation, on a game weekend or graduation, at some of the more popular selections.

Lunchbox – Where else would one go for lunch, but this cute, little gem? It's just like a NY diner, but tiny.
Midtown Caboose – Try the fried green tomatoes topping a really awesome burger. Or, for those of you who are not looking for a burger, there are plenty of other options – salads, sandwiches, wraps; all good.
Metro Deli – is a great sandwich shop downtown on S. Monroe Street. It has odd hours though and closes pretty early during the week (5:30 pm and 4 am on Saturdays). They do a lot of catering, so it's not a bad idea to actually order ahead of time and pick up your food or have it delivered to wherever you are going to be….tailgating.
OG Subs – is a fairly new place right across from Potbelly's (which if you haven't heard of yet, we need to talk; or rather you should ask your kids). The bread is baked and delivered daily from a local bakery, the meats are fresh, and the produce is local.

Kool Beanz Café – Popular for lunch and dinner I always enjoy their eclectic American menu and colorful, offbeat setting. I'm listing it for lunch, because it gets so crowded, that it is sometimes easier to get in for lunch than dinner. (11-2:30, 5:30-10:00) Honestly, not fancy and one of my favorites.
Chuy's – is the newest Mexican restaurant around and so far it is pretty popular. They open for lunch at 11 am daily.
Paisley Cafe –  Located on Thomasville Road, serving up American food including sandwiches and salads. Open for brunch on the weekends. Counter-service.
Tin Lizzy's – In College Town, Tin Lizzy's is a great place for delicious tacos, particularly before a big game. There are multiple TV's throughout the restaurant and a fun vibe.

That should do it, but just in case you really just want a little pick me up, you should check out our blog on Just Desserts here. The truth is one might think Tallahassee isn't the place to go for gourmet food, but you are in luck. There is plenty to choose from whether you are looking for a quick breakfast before you rush off to tailgate or a long, delicious dinner so you can spend a little quality time with your hard-working student. I hope this helps you find your favorites.
For more great tips, read through our other blogs at haveuheard.com, follow us on Facebook and Instagram and share with other parents you know.