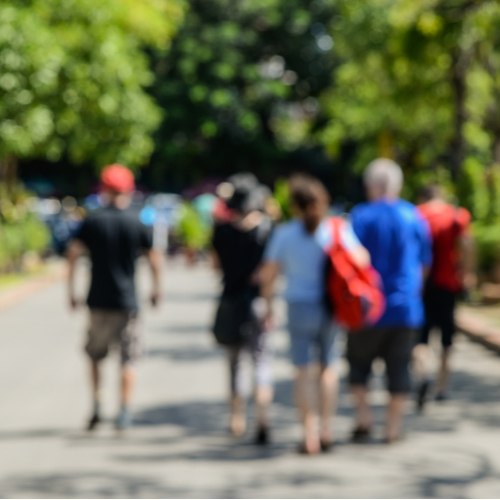 A Tour Can Help You Make Your College Decision
It's the season for campus tours. Many of you have already visited a multitude of schools, but now that the verdicts are in; decisions have to be made. Therefore, this tour should look different as it should point out the pertinent things that will help your students make their final decision as to which school to attend. Of course, my daughter and son loved being Noles, but your students may have specific things that will help them weigh out the pros and cons of each college.
Go with a list of questions, but not the kind of questions that you can just google an answer to. Don't be shy about asking your tour guide, financial advisor, a specific department, or even students hanging out around the fountain. They can be your greatest resources. For instance; how important is Greek life to your students? I always recommend students try to get a tour of a sorority or fraternity house if they envision rushing when they get to college. In order to do so, they will have to find someone who knows someone that can get you in. Perhaps you have a friend whose daughter or son is a member of a sorority or fraternity. Reach out to them before going. There are not Greek life tours, but you can certainly take a slow walk or drive up and down Jefferson Street. However, on a side note, do not let the condition of some of the frat houses scare you should you get into one. Some are off-campus. The boys tend to be much happier than their living conditions may reflect.
If your student has a health condition that makes having specific health center capabilities nearby of great importance; go check it out. Call in advance to tour the facility. Actually, even if you don't have a health condition; check it out. Don't wait until you get sick and don't want to have to go searching. There are various types of dorms at FSU; some new, some renovated, some suite-style – as opposed to corridor style, and some for the more studious who appreciate quiet. Contact University Housing to sign up for a tour of the dorms. housinginfo@fsu.edu or 850-644-2860. We like this tour of freshman dorms too.
If you have a major in mind, do your research; set an appointment to speak with an advisor in that department. What programs do they offer? The Bookstore is where you will get your student ID. In addition, if your student needs an Apple product, they will be able to use their Apple student discount here. It's a great place to start your collection of Nole gear too. If you're religious, be sure to check out the student organizations around campus. There are a Hillel and many other religious organizations right across or near campus. Check out our blog on Places of Worship to find what you are looking for.
You may want to visit the registrar's office to be sure that your credits would transfer from any AP, AICE, or dual enrollment classes too. If you were accepted to Honor's Programs, definitely be sure to make this one of your stops at FSU. The programs are slightly more rigorous so be sure they will be a good fit.
Should you decide to do a self-guided tour, our interns have put together a few highlights: For those that desire to be in Greek life, head on over to the Jefferson Street area to get a look at some of the sorority and fraternity houses. It is also really close to the iconic Westcott fountain, which you shouldn't miss. If you enjoy football in any way, Doak stadium truly is a sight to see. "College Town" is a nice area and has a couple of restaurants/bars to visit on Madison Street.
Those interested in working out can take a quick look or tour of the popular, or should we say "facey" Leach gym on campus where any visitor is welcome to tour. FSU fitness facilities are really stupendous. No guest pass is needed during regular operating hours without a guest pass. Landis Green is probably one of everyone's favorite spots. Landis is the main green on campus and is surrounded by the main Library (Strozier), some dorms, and places to eat. There's also a fountain that doubles as a pool. HaveUHeard that the fountains on campus are all registered swimming pools? Girls going through recruitment will want to be familiar with this location as it will be a frequent meeting spot during rush.
Askew Student Life Center is where the student movie theater is, but it is also home to a lot of campus events. This is the main gaming location, for things like karaoke, and has a coffee shop! Westcott area – the standard tour will definitely take you here and you shouldn't miss it. This is where most beautiful buildings on campus are. It's also home to another fountain, which tradition says all students must be thrown into on their 21st birthday. Locate the HCB as you will undoubtedly have at least one class that building. There really is no better way to get a sense of how you truly feel about a college until you step foot on campus.
You may want to start with a virtual campus tour of housing and the campus. They're both pretty impressive.
Pass on these great tips, tell your friends and like us on Facebook, Instagram, Twitter, and Pinterest. Find out more about how to use HaveUHeard as a great resource. Sign up for other great tips at haveuheard.com.