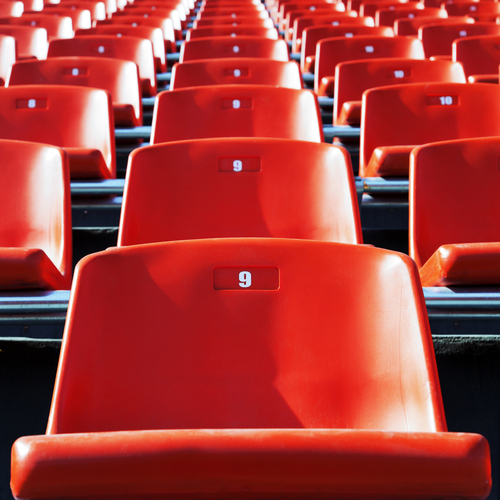 A Guide to Seats at Doak Campbell Stadium
Everyone should get to at least one Nole football game. Or, perhaps you want to get season tickets. In past years (not including last year),  Nole games have proven to be pretty exciting and they are anticipating another thrilling one. One of the keys to making it great, however; is knowing where to sit. For instance, the blazing sun can make a big difference in the fun factor of a game. Here are some thoughts about the best seats for football games.
 Doak S. Campbell Shady Seating
Unfortunately, little of the stadium offers much shade – less than 10% actually. However; short of hoping for an evening game, you should know…
Rows 80 and above in Section 9 are covered
Rows 3 and above in Club 315 are covered
Sections 35 – 38
With this in mind, you may just want to choose your seats knowing this:
Florida State Sideline – The Florida State sideline is in front of 32, 33, and 34
Visitor Sideline – The visiting team sideline is in front of 9, 10, and 11
Or perhaps you prefer more comfortable seats…
Club & Premium Seating: Champions Club; Sections 214-228 and 315-327 on the south end of the stadium are part of the new Champions Club. All club seats are "stadium-style." Seating includes padding, back support, armrests, and cup holders. Fans have a great view of the jumbotron and action in the endzone. Food and beverages are available. This is also probably the coolest seating in Doak as it is climate-controlled to help save you from the Florida heat. Additionally, the Champions Club does provide access to their open rooftop terrace. WIFI is also available.
Visitor Seating: The upper half of sections 13 and 14, Sections 117 and 118, and select rows of sections 15 and 16.
Student Seating: Available in Sections 1-7 and 40-41. Make note of this, since you will probably want to sit with your student. Sections 1, 2, 3 and 4 are in close proximity to student seating.
Kids & Family: Sections 317 and 318 (shaded and in close proximity to concessions)
Great Views: Elevated rows in Doak receive great reviews in regard to terrific game-watching (specifically in sections 8-12, 31-35). Rows 35-50 come highly recommended. For club level, the best-rated, comfortable, and terrific views are located in 216, 217, 225, 226 and the 300s sections directly above.
If you want to sit by the Marching Chiefs, they are in the South End Zone, section 120.
You may want to peruse a few of our other blogs pertaining to football, because, frankly, seating is just one part of it. Check out Are You Ready for Some Football or Where to Pre-Game. And if you choose not to buy seats that come with parking, you will definitely want to read our Parking blog. And, you may want to brush up on FSU Football traditions before you head to the game.
Finally, if you want to know what to wear to a game, take a look at GameDay Outfits for FSU Parents.
FSU Ticket Office
For a map of pricing details and a breakdown throughout Doak Stadium for the Fall 2020 football season, click here.
Ticketholders: You may have questions about the 2020 season; particularly with a 20-25% capacity reduction. Find the lastest answers here.
Pass on these great tips, tell your friends and like us on Facebook,  Instagram,  Twitter, and Pinterest. Sign up for other great tips at haveuheard.com. Are you new to HaveUHeard? Here is how to best use the site.