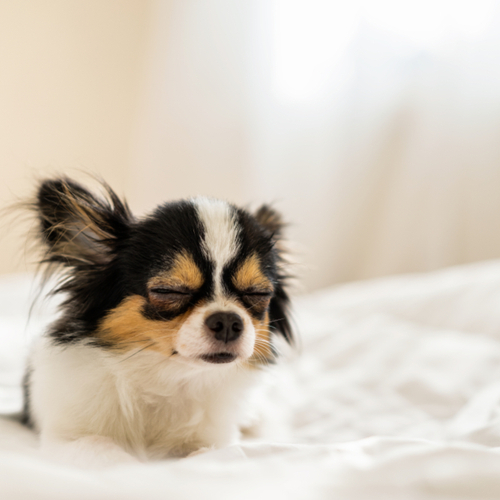 Take Your Dog (or Cat) to College
Every time I headed up to Florida State to see my kids, they asked that I bring our dog. Let's face it; the pup is everyone's favorite family member. We all love our pets. Personally, I would rather travel with a dog than have our daughter adopt one of her own that may eventually become mine too, so I often obliged. The good news is that is becoming rather common for people to travel with their pets. Should you decide to; we've made it easy.
Dog-friendly Restaurants:
Bird's Aphrodisiac Oyster Shack
Kool Beanz Café Temporarily closed
Pet-friendly Hotels:
Aloft Tallahassee Downtown – 200 N Monroe St, Tallahassee, FL 32301
Baymont by Wyndham Tallahassee Central
Best Western Tallahassee – Downtown Inn & Suites.  2016 Apalachee Pkwy, Tallahassee, FL 32301
Candlewood Suites Tallahassee – 2815 Lakeshore Dr, Tallahassee, FL 32312
Holiday Inn Hotel & Suites Tallahassee Conference Center North – 2725 Graves Rd, Tallahassee, FL 32303
Home2 Suites by Hilton Tallahassee State Capitol – 210 S. Magnolia Drive Tallahassee
Homewood Suites Tallahassee – 2987 Apalachee Pkwy, Tallahassee, FL 32301
Red Roof Inn Tallahassee – University. 2930 Hospitality St, Tallahassee, FL 32303
Staybridge Suites – Tallahassee I-10 East. 1600 Summit Lake Dr, Tallahassee, FL 32317
WoodSpring Suites Tallahassee– They have a location on Apalachee Pkwy and one on West Tennessee Street
Be sure, when making reservations, you tell them you are traveling with a pet. Some have fees.
Perhaps while in the area you just want to let Fido get out and run a bit.
Dog Parks in the area:
All Saints Dog Park – 810 S Martin Luther King Jr Blvd. Features two fenced-in areas for dogs to socialize.
East Peck Greene Park – 229 W Park Ave.next to the LeRoy Collins Leon County Library. An "urban dog park," meaning it is small, occupying only the northwest corner of the park. Features two fenced-in play areas for dogs and a shady area for pet owners to lounge around.
Landis Green – 113 Collegiate Loop, ALL pets on campus are required to be on a leash but this a great place to let the puppies roam and interact with other dogs. Students walking to class immediately put on a smile when they are greeted by some loving animals.
Langford Green – in front of Doak and Landis are nice areas to play and relax with dogs.
Park Avenue Dog Park – 200-298 W Park Ave
These parks are friendly toward pets, but not just for dogs:
Dorothy B. Oven Park – 3205 Thomasville Rd. Enjoy acres of gardens, paved and unpaved trails, several beautiful bridges, and picnic grounds.
Lafayette Heritage Trail Park – 4900 Heritage Park Blvd. Known for its beautiful unpaved trails that curve around Piney Z Lake. You and your dog will enjoy breathtaking views of the woodlands, picturesque sights of the lake, and majestic glimpses of local wildlife.
Lake Ella and Fred Drake Park – Conveniently located in Midtown Tallahassee, near Black Dog Café and The Growers' Market, Lake Ella and Fred Drake Park is a great place to spend a leisurely day with your 4-legged pal.
San Luis Mission Park – 1313 San Luis Rd. You will find a fenced dog park where your furry friend can have some leash-free fun.
Tom Brown Park – 443-557 Easterwood Dr.  Numerous leashed activities such as 24-hole disc golf, hiking around Lake Leon, or running around beautiful soccer fields. If you want to let your dog run around free, there's also a fenced dog park for some leash-free fun.  Water bowls provided.
Of course, if you are traveling with a service animal, which is not considered a "pet," you are allowed to take your service dog virtually anywhere you are allowed to go. There should be no extra fees or deposits for this. However, emotional support animals may not be allowed to accompany their owner in public places, ie. restaurants, stores, hotels, so you may want to check before you head out.
That said, should your student decide they still need a pet of their own while at college; you can try to remind them of all the responsibility that comes with a pet and that they often bring therapy dogs to campus during midterms and finals.  Nevertheless, students occasionally develop amnesia for these sorts of realities and get drawn in by floppy ears and wagging tails. Beware of text messages touting puppy and kitten faces. I recommend counteracting those with pictures of goldfish (the only pets allowed in the dorms and limited to a 30-gallon aquarium. Read about the restrictions here).
However, should your student decide to adopt a pet while at college, they should check the rules for where they are living. When searching for an apartment, it is easy enough to find out which are pet-friendly. Some apartment complexes have separate leases for pets. Make sure your student inspects everything upon moving in and takes pictures of any damage so that their new four-legged friends cannot be blamed for it and consequently, not fined for it. It happens.
All that said…my son and his roommates adopted a puppy last year; that, for the record, as darling as she is, is going home with one of his roommates for all holidays, summers and after graduation. I am not sure how they divide up the chores of walking, feeding, and cleaning up, but I often remind him that we already have a dog at home who doesn't need a companion.  Eventually, they concluded on their own, that puppies need a lot of exercise to wear them out if they wanted sleep each night. So, maybe a kitten would have been a better choice, but, truth be told; girls do not run up to pet a kitten on a leash.
Of course, pets get sick too. And they need their shots. There are a number of vets near FSU, including North Florida Animal Hospital, Cross Creek Animal Clinic, and Westwood Animal Hospital.
When You Have to go Away
Hopefully, when you are away you can get a friend to watch your pet, but for those times that you can't be sure to find a reliable place to board them. There are a few near FSU – Pet Paradise, Tallahassee PetConnect, and The Animal Hospital & Pet Resort at Southwood. Some people have found pet sitters through Care.com as well. Be sure to book early for popular times like Thanksgiving or winter break.
Whether you need a pet sitter while you are away or at classes or you want to become a pet sitter, check out Rover.
Perhaps just a little snuggling with a kitten will be enough; although both these places encourage adopting their cats. The Fat Cat Cafe has a playroom with cats that need homes and for $7 an hour, you can order coffee, a pastry, and snuggle. The same sort of thing goes on at the Tally Cat Cafe only they also offer Cat Bingo and Cat Yoga.
Finally, if you do end up with grand-puppies, you may want to add some Nole gear to the holiday shopping list. There are all kinds of fun leashes, collars, and toys for our newest, furry fans. If you're lucky, you too may get some zany videos/pics like the ones I send them of our dog in return.
Pass on these great tips, tell your friends and like us on Facebook, Instagram, Twitter, and Pinterest. Find out more about how to use HaveUHeard as a great resource. Sign up for other great tips at haveuheard.com.