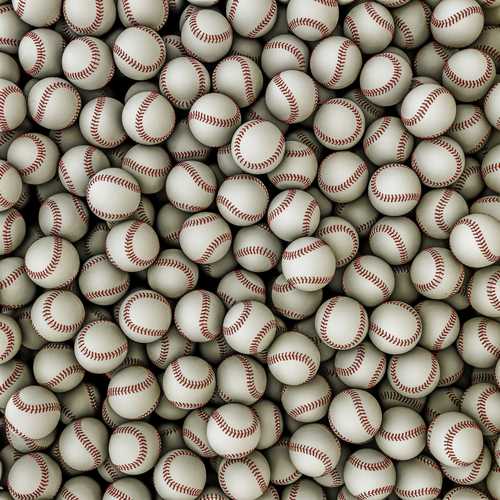 Everyone loves sports
With the unexpected and disappointing football season that we endured, some fans are quick to claim that FSU is now a Basketball and baseball school. I remember the thrill of attending my first basketball game as if it was yesterday and the goosebumps I felt when the pre-game hype video played. A student should definitely not limit themselves to attending one sporting event. It is to their advantage to explore all the sports that FSU has to offer, I mean who wouldn't want to support the Seminoles without even having to spend a penny!
What sports fans rave most about FSU is the free student tickets that are available for any home game. Basketball and baseball student tickets are available on a first-come, first-served basis. In order to obtain tickets for any sporting event, a student can go to the official athletic website or call 888-FSU-NOLE.
Or go here for tickets.
Click "student tickets" and then click the garnet-colored button "Register", if not already registered.
Type in the last 12 digits of your student ID number that can be found on your student ID card.
For an online pin, the password is the number of the month you were born in and the year. Example: December 2000 translates into "1200"
After filling in all the information, you will see all of the upcoming events. Once you see the event of your choice, you will have to purchase tickets at the date and time in red.
Baseball can be a lot of fun and tickets are inexpensive (general admission for adults are $7, children are $5, groups of 20 or more are $3). On Tuesdays, tickets drop to $2 and Saturdays are military appreciation days. On Sundays, kids can run the bases for free and if they wear a little league jersey they get in free with an accompanying adult. For weather, updates call 850-645-GAME. Here is the new 2020 schedule.
Be sure to keep in mind that students are required to bring their current valid FSU student ID in order to enter any sporting event. I will let you in on a little secret, from one Seminole's fan to another. Some games I wasn't able to get a ticket under my name because of the window I was in. However, my friends would forward me their PDF tickets if they weren't going. I have never been checked to see if the student's names matched up with the one on the ticket and my ID. At one gate, I wasn't even asked to validate that I was a student with my ID. There is a possibility of sneaking in your family member with a student ticket, but be cautious!
With the spring season right around the corner, specifically starting in the month of February, be sure to check out the 2020 calendar blog for the baseball team's schedule. For non-students, baseball tickets are available for purchase on StubHub for a low price. For basketball, student tickets are general admission seating and they are required to sit within sections: 116-122 in the lower level and sections: 214-223 in the upper level. Regular ticketing for men's basketball, that can be purchased by anyone, ranging from $20 to $45, depending on the location of the seating. Our fans get rowdy and it is an experience you don't want to miss.
One of the big highlights of spring sports is definitely going to be the first spring football game on Saturday, 18 of April at  5 PM at Doak Campbell Stadium that is sure to be a lot of fun. This will be Mike Norvell and his coaching staff's debut. Following the Garnet and Gold game, there will be a "Doak After Dark" concert. Stay tuned for details and ticket information. This is always a really great event.
The Civic Center is a beautiful facility that accommodates all visitors and their needs. The concession stands have been recently renovated and newly rebranded. The menu items are of greater quality. Those who are age 21 or older can purchase alcohol and watch the basketball game, or in fact any event, that is going on. As far as what you can bring to the Civic Center, you must abide by the clear bag policy like other athletic venues.  Under this restriction, each fan is allowed one clear bag (plus clutch or small purse). A small purse, clutch, or wallet must be 4.5" x 6.5" or smaller in order to be cleared. Clear plastic, vinyl or PVC that are no larger than 12" x 6" x 12" is approved.
Of course, there are also Men's and Women's Sports – Basketball, Track-n-Field, Tennis, Softball, Rowing, and Golf too. The Sporting Season doesn't end with Football so be sure to go to check out some of these events all year round! Here are the various schedules, but if you are looking for something in particular, we have broken it down:
I wouldn't stress if you decide to attend a game last minute, there are many options that one can obtain a ticket. Students often post on Facebook pages that they are selling or giving away their tickets. Like most college sporting events, there will always be scalpers outside the venue, someone who resells tickets to make a quick profit. If you're lucky enough, you might even be able to get it at no charge!
Here is the 2020 Noles Football schedule.
HaveUHeard offers real information like this to help you have the best college experience possible. We glean great tips from our own experience and the experience of real parents and students from the schools we present. Pass on these great tips, tell your friends and like us on Facebook, Instagram, Twitter, and Pinterest. Find out more about how to use HaveUHeard as a great resource. Sign up for other great tips at haveuheard.com.