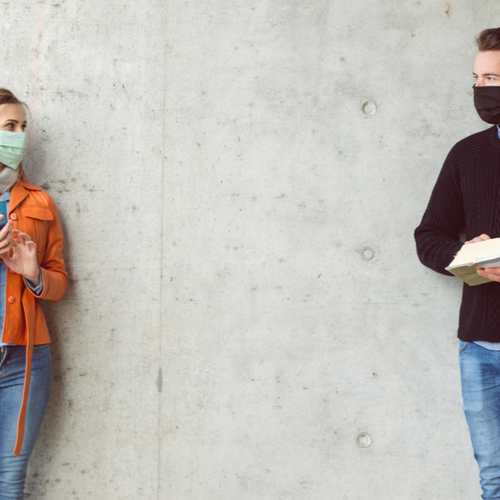 Where is a Safe Spot at College?
Safe, Sane, and happy, is that possible? As colleges are doing their best to come up with ideas as to how to keep our students safe and healthy as they reopen campuses, we can only hope that our students will adhere to those rules when they leave their classrooms. Let's face it; it is not easy to enforce social distancing among a population that has a tendency to want to gather. Isn't one of the best parts of college, socializing?
We realize we can't replace a good frat party or tailgate, but there are alternatives to fun near campus and, since outdoor fun appears to be the safest alternative these days, we have come up with open-air ideas. Given that we are living under such unprecedented circumstances; we always recommend double-checking on hours, etc. before heading out as activities may be modified or limit the number of persons in each party.
Parks
Dorothy B. Oven Park – Enjoy acres of gardens filled with azaleas, camellias, palms, and other local florals. With a mixture of paved and unpaved trails, several beautiful bridges, and picnic grounds, this is the ideal place to spend a great day.
Lafayette Heritage Trail Park –Known for its beautiful unpaved trails that curve around Piney Z Lake. Nature at its finest.
Landis Green – our beloved Landis Green is still outside and a great meeting place. Bring a towel and gather 6 feet apart.
Langford Green – in front of Doak and Landis are nice areas to play and relax. (Dogs welcome.)
Madison Blue Spring – Have you ever gone tubing? Well, it is a blast! A little over an hour from campus, where you can bring your own or purchase a float from a private vendor located within the park May through September weekends only. Don't bring food, drinks, pets, tobacco, alcohol, or disposable items though.
San Luis Mission Park –Escape into a lightly wooded countryside. Enjoy hiking around Diego's Look, fishing on Lake Esther, or just relaxing in the shade in the picnic grounds. You will also find a fenced dog park should you want to bring Fido.
The Pepper Ranch Preserve and the Bird Rookery Swamp – have beautiful gardens but are also nice for hiking and walking trails.
Tom Brown Park – Three hiking trails, two bodies of water, and plenty of outdoor activities, this is one of Tallahassee's largest and most popular parks. 24-hole disc golf, hiking around Lake Leon, or running around beautiful soccer fields.
Restaurants that have outdoor space for dining.
Should you notice that your student is experiencing any type of stress or anxiety from the new rules on campus, there are resources available. Learn more in our blog The Stress Happens to All.
Here's to a safe and healthy school year for all. Pass on these great tips, tell your friends and like us on Facebook, Instagram, Twitter, and Pinterest. Find out more about how to use HaveUHeard as a great resource. Sign up for other great tips at haveuheard.com.