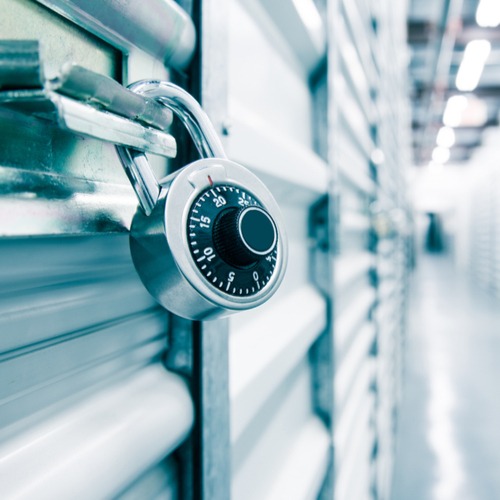 Where Will They Put All Their Stuff?
That time between semesters when they want to bring everything home for a few weeks or summer and you are wondering a) how you will get it all there and b) where you are going to store it all. I remember my daughter's freshman year, I went up to get her and when we finished packing the car with barely enough room for our bodies and the car feeling as though it was skimming the pavement, I wondered if her belongings seemed to multiply over the past 10 months. Then when we began unloading everything into the garage, sorting out what could stay in our hot garage for the summer and what needed to find space in the house, I became a bit flustered. Well, not panicky, but I did begin to dream of those people that come to your home and teach you to purge.
The next year, we happily learned about storage facilities not far from campus. There are different kinds of storage and one must consider which is best for them. For instance, this year, the year that we are (desperately) trying to teach our daughter to budget (see our blogs about budgeting here and here), she wisely chose a storage unit a little further from campus that was not air-conditioned (they call air-conditioning climate-controlled because it sounds nicer, but the truth is these units get extremely hot without climate control).
Storage Facts
Storage further from campus and no air conditioning cuts the cost. This meant carefully identifying those items that can safely remain in the Florida heat unharmed for a few weeks. She tightly secured bags filled with shoes, sweaters and linens, boxed dishes and other kitchen items, a long mirror and so on. Of course, she needed transportation to the unit to fill it – something else to consider – and we set the rule right from the start that she was not to go alone and after dark. (Note: Most storage facility offices close at 5 or 6 pm, but the access to the units remains open. Be sure the facility you choose has working cameras.)
Sharing a storage unit, regardless of whether you choose by way of climate control or vicinity; is also a great idea. It cuts the cost in half and someone else always has the key (yes, keys get lost.) We got shut out of the closer units, which was part of the reason to go a bit further from campus. Begin the search and place a reservation for quite a few weeks (a month or two is not unreasonable) before the end of a semester. Then have students slowly weed things out and even pack a box or bag or two. Think of it as a great study break where you get to thoroughly clear your mind of biology, accounting or literature.
When I moved our kids in I carefully flattened the boxes we brought, left packing tape and giant garbage bags hidden under their beds for future use. They were thrilled when I reminded them they were there as it took the guesswork out of having to replace those items and add that to their packing responsibilities.
Some students just don't have the time or inclination to do all this. We definitely understand finals week can be grueling. There are alternatives that may cost a little more, but can be worth it too. This is actually brilliant. The FSU campus UPS Store located at 206 S. Woodward Avenue not only processes all incoming mail and packages for students living on campus, but they also offer summer storage and in-room pre-delivery right to the dorm or apartment. They have a one-time fee and no monthly charges. Here are the pricing and details.
The following company will do this as well:
Summer Pack-It  – This company provides packing materials, pickup, storage and delivery. They are Tallahassee-based, bonded and insured and all items are stored in climate-controlled, air-conditioned units.
Other students may prefer to handle it on their own. Remind them to get their confirmation in writing. We have heard of students believing they have secured a unit well in advance and then showing up on moving day and told the facility has been sold out for months.
Here are some of the storage facilities other parents and students have recommended:
UPS Store of Tallahassee – 206 S. Woodward Avenue.
Extra Space Storage
Fort Knox (on Capital Circle) – all air-conditioned and inside
Jack in the Box – a little more expensive, but did everything from a distance, showed up on move out day and delivered and locked.
Morningstar Storage
Move and Store
Storage King USA
StorQuest Self Storage
The Storage Center (2 locations on W. Tharpe and Apalachee Parkways)
The Storage Zone (on Pensacola)
U-Haul at Florida State University (on W. Tennessee St.)
Two Men and A Truck
This was honestly my favorite because it was just so easy: The UPS Store in Tallahassee can make college life easier with their move-in, move-out, and student storage solutions. Whether you need a secure place to store your belongings during summer, before you get to campus or when you're moving out, they can help. They can also help you ship your items to where they need to go, whether across the country or just across town.
They are offering exclusive Early Bird In-Room Delivery; which is:
For FSU students living on campus, they directly to the Residence Hall Room a couple of days before the Halls officially open. Your items are shrink-wrapped and waiting in your room, No Scheduling, No Appointments, No Worries. They even supply boxes, tape, and labels, all included in the storage cost. Storage items are kept in their secure, climate-controlled warehouse. Prices are available here.
Some students may have friends with apartments that will allow them to store a few of their items for the interval between semesters. This can be the greatest in regard to the cost factor but remember you are at the mercy of the friend and if they intend to arrive at school after your student's return date, things can get complicated depending on what they have stored there.
HaveUHeard offers real information like this to help you have the best college experience possible. We glean great tips from our own experience and the experience of real parents and students from the schools we present. Pass on these great tips, tell your friends and like us on Facebook, Instagram,  Twitter, and Pinterest. Sign up for other great tips at haveuheard.com. Are you new to HaveUHeard? Here is how to best use the site.