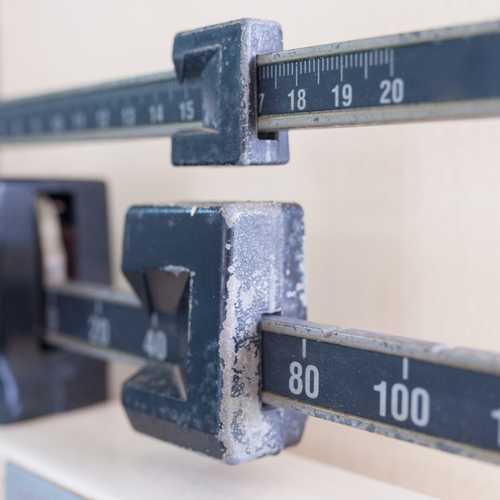 It's Easy to Stay Fit!
Note: Fitness schedules have changed; some are in person and others are virtual. Check out FSU's new fitness class schedules here, but always check before heading out to any other places as many have changed schedules and some have closed.
We all know by now the advantages of keeping fit, exercise, stress relief, healthy heart, maintaining weight (or losing if those freshman 15 do start to creep up), and so on. The question is will our students work out when they get to school. The truth is many do. I love seeing students jogging around campus; an inexpensive way to exercise. Some die-hards have been known to run up and down the stadium bleachers.
Many students prefer the gym though and there are plenty of options as to how to keep fitness a priority in their lives. The FSU Group Fitness Program offers 2 dozen types of classes, each about 55 minutes, and over 80 sessions a week including Barre, Pilates, Body Sculpting, and yoga. Students should sign up in advance as classes fill up quickly. These, and more can be found at Leach; the on-campus gym. Registration for any classes at Leach must be done on the FSU Campus Rec. app; online registration is no longer available. FSU also offers personal training and fitness coaching sessions for students at very reasonable prices (the first sessions are free). There is also small group training where a fitness instructor will pair your student off with four others that have the same goals. They then meet twice a week as a group. I like this idea; it makes them accountable to others and to get or stay fit at the same time. Not many students are aware that if you bring your FSU ID, you can go to the gym that is located in the health and wellness center. It does have less equipment than the popular Leach but it is less crowded and intimidating for those who want to lift weights without being judged by a frat guy.
If basketball is your student's thing, there are pick-up games at Leach every Friday night from 9 to 11:30 for $5. Students should sign up online during the day for those. There are intramural sports teams; so many, I can't list, but my favorite is definitely the battleship that takes place in the pool, using canoes. Let your imagination fill in the rest. This reminds me, there is an amazing aquatic center with a 16-lane pool. Swimming is an excellent form of exercise. The Tallahassee Rock Gym has become fairly popular lately as well. Rock climbing is a great full-body workout for both strength and cardio. They occasionally offer student discounts.
The FSU Reservation (The Rez) has amazing outdoor sports as well; including kayaking, sailing, paddle boarding, and volleyball. What a beautiful place to get some exercise and relax with friends. On Saturdays and Sundays, RezRide is available to provide students a ride to and from campus to the rez by calling 644-SAFE.
Private gyms are popular too though…
One of the most popular is Top Dog, a personal training gym run by KA (a fraternity).
Some students go to Orange Theory, which is not far from campus.
A lot of frat boys like Gold's Gym.
Atlas Fitness on Gaines is pretty well-liked too.
Anytime Fitness is open 24 hours and is usually less crowded than most others.
Some of the off-campus apartment complexes, like Catalyst, 601 Copeland, the Woodlands, and Stadium Center have gyms as well.
Other off-campus fitness joints that students like are Refinery Barre Fitness Studio – where the first week is free – and Pure Barre Fitness Studio, and Train. Fight. Win. Fitness and MMA which is within walking distance to campus. They even have a self-defense training class for women.
Hot Yoga Tallahassee on Thomasville often runs new client specials of unlimited classes for $59 for a month.
YouFit has 2 locations 2432 N Monroe St and 3111 Mahan Dr. You can get a free trial pass to see if you like it before you join.
Top Dog Fitness is providing a limited time discount of 20% off your fall package. Located on their website under the "fall flash sale" 1¢ deposit.
Those that exercise at their apartment complex or on campus do not have to pay extra to use the gym. The private gyms can get rather costly; some memberships are monthly and others by class. Whatever your student chooses; the good news is they are working to keep healthy. You can read more about all the fitness options FSU has to offer at campusrec.fsu.edu.
And, of course, you will want to combine exercise with that healthy eating regimen. Check out our suggestions in our Healthy Eating blog.
Pass on these great tips, tell your friends and like us on Facebook, Instagram, Twitter, and Pinterest. Find out more about how to use HaveUHeard as a great resource. Sign up for other great tips at haveuheard.com.