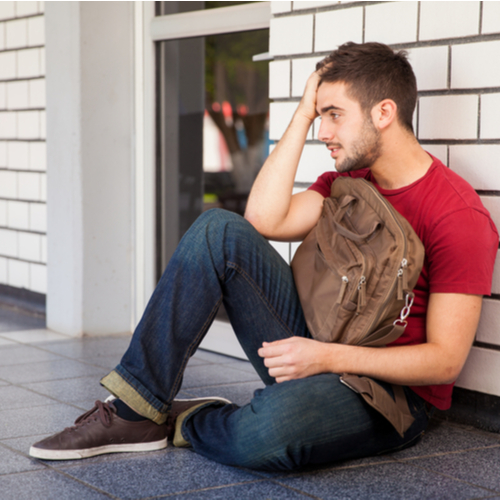 We know you care too!
You care about your student and so does IU. Once you commit to Indiana University, you officially become a family member for life. IU truly cares about every student's lives and wellbeing. IU has many different programs that are offered to help students in any way possible. From financial aid to counseling services, IU truly tries, in every way, to make a student's college experience both memorable and seamless. One of the many reasons why students love IU so much is because of the free and easily accessible support system that is offered.
College can be hard sometimes. Students are living on their own for the very first time and that comes with many responsibilities. As much as students like to think and believe that they can fix everything on their own, it is just inevitable that everyone needs help at one point or another. IU offers easy access to resources that help. All students have to do is fill out a care referral. Students can simply fill out this referral form which will allow students to be in contact with the proper department and inform the department that you may be in need of help or assistance.
IU Cares is a resource that carries a multitude of programs for Hoosiers who may need resources in wellbeing, safety, mental health, academic support, and so much more. IU offers more than psychological counseling; it has a sea of support groups for students who are searching for a shoulder to lean on. Once a care referral is submitted students can expect to hear back within 48 business hours from submission. Members of the Care team will carefully review each submission and make sure that every student is provided with every proper resource.
Students can find all of the programs listed under IU Cares along with information about each program and contact information as well. Here is a complete list of the programs provided:
Academic or Administrative Issues
Personal Issues
Health or wellness Issues
Behavioral Issues
Bias Issues
All of these resources are free for IU students so do not hesitate to reach out. IU encourages Hoosiers to not only reach out for support for themselves but to also report or refer to a student of concern. IU wants you to know that academic success is not the only thing that is important during your time here; your overall well being is just as important!
Pass on these great tips, tell your friends and like us on Facebook, Instagram, Twitter, and Pinterest. Find out more about how to use HaveUHeard as a great resource. Sign up for other great tips at haveuheard.com.