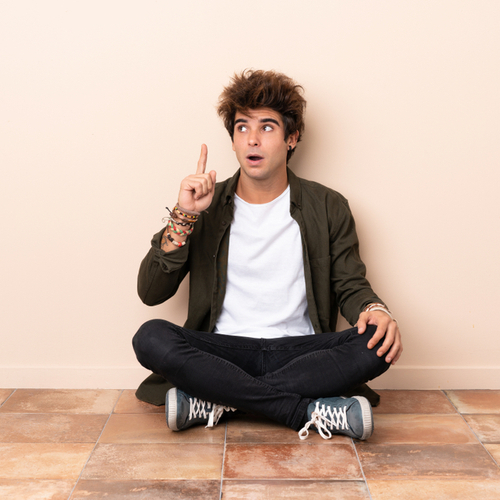 A Little Advice Goes a Long Way
We could do with a bit of advice. Moving to an unfamiliar place where you don't know the area or a lot of people can be intimidating and challenging. It is a complete step out of your comfort zone, away from your familiar surroundings and your network of close friends and family. High school is not comparable to college in the slightest. If you have any current high school friends that are going to the same college, I would definitely recommend meeting up with them every once in a while. It's nice to stay connected to home friends and will give you a small sense of home.
Making friends takes time and it requires effort. Freshman year, I definitely went out of my way to make new friends in my dorm. Yes, it may be awkward for the first few seconds but I made some of my closest friends in the cafeteria or studying in the library by just going up to other students. Even walking the halls of your dorm can be a great way to find new friends. I promise you, reaching out is so worth it when you find your people.
I was so overwhelmed by the number of clubs and organizations that Indiana University had to offer and sadly did not take advantage during freshman year. It wasn't until the Sophomore year that I started playing tennis for fun and it was such a great experience. Playing tennis allowed me to meet so many other cool students that I probably wouldn't have met if it wasn't for tennis. It was also a great and fun way to get outside and get moving.
Are you planning on joining a sorority or fraternity, I would definitely recommend not only creating relationships within your chapter but also within the Panhellenic community as a whole.
It is so important that you don't slack off your freshman year because it will only make you work twice as hard to build your GPA up later. Don't hesitate to get tutoring. Most of the time you will be able to find an older college student who mastered that course to help you out if you ask around. College is a big adjustment, don't let it get the best of you!
If you have not learned already, the bookstore will rip you off if you don't use their price match system. You purchase the books at the full price, but they give you the difference on a gift card for other purchases. There are so many other resources like Amazon, Chegg, and IU class Facebook pages as well that are more affordable to purchase or rent your books. Make sure you read out Books, Books, Books to find out more textbook tips.
Go to as many football games as you can. Actually, go to every game that you can. The IU student section is unimaginable and the sound of a classic IU win- is unforgettable. Putting on that crimson and cream, and unleashing as much school spirit as possible is a must. I can even recommend what to wear to those games and where to tailgate.
Did I mention the endless campus resources that are available free or at a low cost?  There are more than 1,000 free concerts on the IU campus each year. One of my favorite memories is sitting in front of the IMU, eating popsicles, and listening to great music with my friends. The IU Cinema is something you don't want to miss out on, especially on a rainy night. I would also advise taking advantage of the bowling alley which is open late at night. If you think you can live off 4-5 hours of sleep, you're wrong.  You will crash eventually, so get some sleep!
Go to office hours – Whether your class is online or in-person, it is important to make a relationship with your professor. If your professor knows who you are- you automatically have an advantage over the other 200 students in your class. Professors like students that go out of their way to ask a question or to answer them in a lecture. It is important to engage in the class.
Try not to take classes every day. For instance, if you can leave your Mondays or Fridays as a study and catch up on workday; you will be grateful for that extra time. Especially if you had a late night at Kilroy's!
Use social media with caution. Perhaps this sounds like motherly advice, but I assure you that before you know it you will be looking for a job in the real world, and cleaning it up is much more difficult than keeping it clean from the start.
Live it up–it goes by so fast and there is far more to do here at IU and in Bloomington than you might think. Take advantage of all the amazing local parks and lakes on the weekends. Study in a new cafe and try a new, fun restaurant every weekend. I can't guarantee that college will be smooth sailing from here on out, but one thing I can promise to you though is: These will be the best four years of your life at Indiana University. I hope my advice will help you have a great college time!
Check out our bucket list and try to get to each one on there.
Pass on these great tips, tell your friends and like us on Facebook, Instagram, Twitter, and Pinterest. Find out more about how to use HaveUHeard as a great resource. Sign up for other great tips at haveuheard.com.