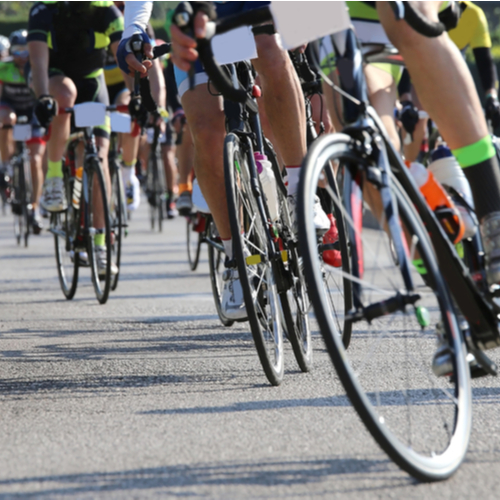 Entertainment, Other Things You Can Do for Fun
There is more than just football or basketball for entertainment around IU, in fact, the best part about IU is there's always something to do. Now that's entertainment!
Bloomington Community Farmers Market – One of my favorite things to do on an early Saturday morning is to go to the Bloomington Community farmers market. This market is full of local, fresh bakery items and tons of fruits and veggies that come straight from the ground. It's definitely my favorite spot to get a quick bite to eat before venturing out for a long day.
Buskirk-Chumley Theater – known to most as "the Indiana", the original theatre was built in 1922. Today, it is the primary venue for the Lotus World Music & Arts Festival, Cardinal Stage Company, the PRIDE Film Festival, and Indiana University's African American Arts Institute, along with many other local and regional favorites. Nationally-touring acts, including Regina Spektor, Arlo Guthrie, Indigo Girls, Keb' Mo', Punch Brothers, and John Mellencamp, grace the BCT stage every year. Local performers, from a child in his first ballet recital to a circus arts showcase featuring Bloomington performers also bring their love of the arts to this historic building.
IU Opera and Ballet Theater – Great for novices to opera or ballet as well as those familiar. Productions feature the most talented student performers in the nation that are studying at Jacobs School of Music. Student seat pricing from $5 for the many of the concerts.
Little 500 – Start marking down your calendars now because Little 500 is a legendary event that happens at IU the third weekend of every April. Little 500 is a track cycling race where students compete after diligently training all year long. This event is attended by more than 25,000 people every year and is definitely a weekend you will not want to miss. Riders compete in a team of four around a quarter-mile track located at Bill Armstrong stadium. Women typically compete that Friday, racing 25 miles, while men compete on Saturday biking for 50 miles.
Monroe Lake  – If you're feeling adventurous, head down to the Fairfax State Recreation area. If you are looking for a dip in after a hot football game, this is the place for you. Fairfax is located alongside Monroe Lake and it features a swimming beach that is open seasonally. There are also boat ramps, picnic tables, and a variety of hiking trails that are open to the public. I would definitely recommend coming here to get away from the busy streets at IU and to enjoy the rustic scenery of Indiana.
Oliver Winery – This majestic vineyard just fifteen minutes away from the IU campus. This beautiful vineyard will make you feel like you are back in Napa Country. If you are in town for a special celebration, I would definitely recommend one of the Picnic packages. These packages typically come with a wine tumbler, and an assortment of cheeses, meats, and chocolates. I don't know about you, but ending a wine tasting with a delectable picnic is how I would love to celebrate anything.
Upland Brewing Company. – Don't forget to visit my favorite place to get a bite to eat after a long day of travel.
Westbury Antique Market – Located just off 1-69, Westbury Antique Market features 22,000 square feet of shopping bliss for lovers of nostalgic and unique home furnishings, décor, and collectibles.
Pass on these great tips, tell your friends and like us on Facebook, Instagram, Twitter, and Pinterest. Find out more about how to use HaveUHeard as a great resource. Sign up for other great tips at haveuheard.com.