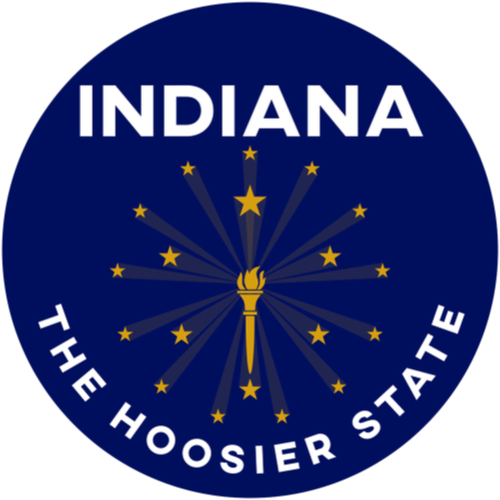 Of course, you want to be a Hoosier!
I was a senior in high school visiting my best friend who was a Freshman at IU. I wasn't even thinking about becoming a Hoosier until I stepped foot on the IU campus for the first time. Walking around campus, I fell in love with the bright blooming flowers, the cool crisp air, the buildings that look like castles, and the endless adorable cafes that you can sit in for hours. The moment I left Bloomington I asked… How does one become a Hoosier and get into IU?
IU accepts multiple different applications including The Common App, The Coalition App, and of course the IU Application. I recommend applying on the earlier side. Early action applications have a deadline of November 1st, while regular decision applications have a deadline of February 1st. When applying to IU, students will need to pay the $35 application fee, complete one form of the IU applications, write your best possible essay, send your high school transcripts, and, send your ACT/SAT score…if you want to. This year IU has adopted a test-optional admissions policy that allows students to choose at the point of application whether to have SAT or ACT test scores considered as part of the application. However, this puts a lot more emphasis on an excellent essay. We like Essential Essays College Essay Consulting to take the stress out of writing your college application essays. I know, I know, this is all easier said than done. The key to getting into a school as large as IU is standing out. Be the application that the admissions department wows about!
Note: If you apply for the November 1 early action (non-binding) deadline for fall 2021 and haven't been able to take the ACT or SAT, IU has updated the process to allow you to apply test-optional at the point of application and if you wish, have your scores considered later.
The Indiana University acceptance rate for incoming freshmen is about 76%. If students are longing to be one of that 76 %, they must meet the minimum requirements that IU looks for when enrolling incoming freshmen. There are a variety of admission requirements that IU has. When applying, students must have at least a B average when it comes to high school grades. In the past few years, the average ACT score of accepted IU students has been a 25-31 or an SAT score between 1180-1370. The average GPA the past few years has been between a 3.57-4.00.
Grades and test scores are (obviously) important, but so are showing that students have capabilities beyond a test score. Show IU the dynamic student you really are by being involved in clubs, teams, and organizations that show one's passion for something other than schoolwork. Don't just join; lead. When applying, students should show admissions that they are not like everybody else, they are a leader. Students should take a leadership position in one of those clubs or teams. I was always on the student government board in high school and that not only gave me leadership capabilities, but it taught me responsibility and confidence.
Students should show some rigor in their class schedules. While A's are really nice; it can be better to get a lower grade in a class that shows they are challenging you, (and by lower grade, we mean B's and C's).  So don't rule out AP Human or AP Lang. Students must write an amazing application essay. Do you have any idea how many essays they read and how they all begin to sound the same? Standout; be different. If a student is unsure how to go about doing this feel free to seek help with writing an amazing essay. We recommend Essential Essays College Essay Consulting, assisting students with brainstorming, planning, and writing college essays that will reveal their personality and give their applications a positive edge. The essay is a huge part of the application, this year more than ever due to the lack of testing, as it is the only opportunity your student has to stand out as more than grades and test scores. It gives their application personality.
Apply to IU as a general student, get accepted, and then declare your major later. This does not mean that students shouldn't check out the possible majors beforehand, but if they are considering IU only for one specific major; it may be easier to apply for that major from within later. Do not confuse this with, for instance, getting into the Nursing or Business Schools. They have very specific requirements for their undergraduates and it is difficult to get in after their sophomore year.
The Business School, for instance, accepts very few students each year. Not sure about a major? IU calls those unsure as Exploratory. Stating that you are Exploratory as a major allows students to take classes that don't pertain to a specific major. This allows students to test the waters, so to speak. Students can stay Exploratory until their third term, empowering them to test the waters and then declare their major.
If IU is your students' dream school and they don't get in, they should consider re-taking their ACT/SAT's and reapplying to show their higher scores and improved GPA for the first semester of senior year. You never know, They may get in for January but, if they want it badly enough, this may be the way to go.
Go Hoosiers!
Madison Stutman, Intern
Pass on these great tips, tell your friends and like us on Facebook, Instagram, Twitter, and Pinterest. Find out more about how to use HaveUHeard as a great resource. Sign up for other great tips at haveuheard.com.