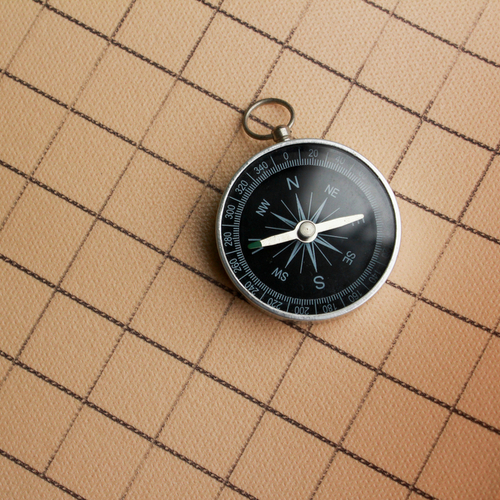 Orientation Overwhelm Potential
Orientation, the beginning of the journey. If two nights and two days can make your head spin, these might be the two. It's not a bad thing, of course; it is just the amount of information you and your student will take in at that time that can get a bit overwhelming. While this was the second new student orientation I had attended it was nonetheless informative.
As with my older daughter, I again spent time taking pages of notes, marking things I wanted to talk with my daughter about later and highlighting things I wanted to keep close in case situations came up that may make those notes useful (ie: tutoring, healthcare, safety on campus…. honestly they touch on everything you can imagine and many things you haven't yet.
Time of Their Own
Just so you know, you will not be spending most of those two days with your students; they have their own sessions. You will, however, be reunited when it is time for them to register for classes and possibly for a breakout session. Try to discuss what classes your student may want to take before orientation as there is very little time to chat when they actually sit down with an advisor for enrollment (at the end of a successful orientation). Remind them that whatever they end up with does not necessarily have to determine what they study for the next four years. This seemed to leave some students in a panic, which in turn if you are anything like me, becomes the parents' worry as well.
Take the tour and eat lunch, as planned, in the dining room. It will give you a clearer picture of your students when you talk to them months later and can envision where they were and so on. Dress comfortably, bring a sweater (it can get cold in the sessions), bring snacks and drinks (it can get long). Walking shoes are recommended for the tour.
Come Prepared
A great deal of what the students cover will require they have access to their student portal. Make sure they are aware of their passwords, etc. This will be the time to activate their IU ID and create a pin, which will then give them access to their IU email account. Bring any medical forms, copies of insurance cards, etc. you may need. Be sure to read our blog on meal plans before you register for one during orientation.
Vehicle Registration
Register vehicles in advance. It doesn't necessarily have to be done at orientation, but it is recommended that if your student is bringing a car, motorcycle, or scooter that they register online before school begins. Each new permit will be issued with a protective cover. This should be affixed to the inside of your windscreen on the passenger side.  The permit must always be displayed so that the details are clearly visible.  Parking permits are from August 1 to August 31 of the following year; so if your son or daughter is starting in the summer, you guessed it; they have to register before summer and before fall again.
Have you made hotel reservations yet? For information about hotels in the area check out our Hotel blog and restaurants. You should probably check out our other blogs as well. They are chock-full of good information. And, of course, head over to the campus bookstore or an area retail store and start stocking up on Hoosier apparel- You are about to spend your student's next four years growing to love IU. Or check out some great Hoosier gear at Fanatics.
There are Starbucks and local coffee shops just steps away should you need a pick me up at some point in the day. This is not to imply that orientation is boring, but it is long.  Orientation ends around dinner time on the second day.
Items to Bring
Your student will want to bring comfortable clothes, a pillow, sheets, a bath towel, shower shoes and a blanket, a jacket or sweater and, of course, their toiletries, that is if they stay in dorms for orientation, this is not required as many students stay in hotels with their parents. Find more information on IU orientation. Early registration is strongly recommended (dates fill quickly). The new student orientation reservation system will be available in mid-March for students admitted for Fall, and at that time the student will log in to an orientation portal to make a reservation.
Finally, and this may sound a bit obvious, but students who have older friends at IU for summer school will likely try to invite them out. This is not allowed; especially any sort of alcohol consumption. It will be tempting to see what college life will be all about, but it is too big of a chance to take.
Pass on these great tips, tell your friends and like us on Facebook, Instagram, Twitter, and Pinterest. Find out more about how to use HaveUHeard as a great resource. Sign up for other great tips at haveuheard.com.