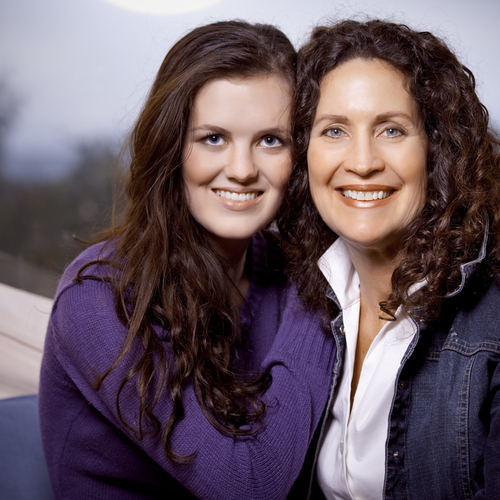 A Little Retail Therapy Is Good for Mother-Daughter Time!
Mother-Daughter weekend is something to look forward to. Shopping in Bloomington can be challenging, but I assure you it is all about the journey, actually, the time spent together exploring new shops with your daughter. There are plenty of big box stores (check out our blog, A Little Retail Therapy, for that sort of shopping information), but the kind of shopping that may come after the call that cries, "I have nothing to wear," exists too.  These also may be the stores you may want to visit should you get lucky enough to partake in a Mother-Daughter weekend.
College Mall, its anchor stores being Macy's and Target, has a fair amount of stores including H&M, American Eagle, C&B (Christopher and Banks), Express, Journeys, Victoria's Secret, Francesca's and Zumiez, for the cutting edge skateboard/surf lifestyle.
My daughter is definitely a fashionista,  always well-styled and open to upscale boutiques as well as used clothing stores, the latter of which Bloomington has several of. Her top choices of thrift stores in Bloomington include Vintage Vogue by GW, My Sister's Closet, and Style Encore Bloomington. Tivoli Fashions, Mirth, this may be more for mom, Pitaya, with multiple locations across the midwest, ALIBI-Bloomington, Cactus Flower with a unique mix of new and used close, and Mainstream Boutique Bloomington are some of the top picks. Almost forgot, all the students seem to flock to Urban Outfitters on East Kirkwood Avenue for women's and men's clothing and dorm decor. Make sure you check out our Being Thrifty blog for other suggestions.
It's inevitable that a little shopping expedition may be called for. I'm not going to lie, it's one of my favorite past times. Should you get to IU for a little mother-daughter time, you may find yourself at one or more of these. And when you're done, you and your daughter may want to indulge in a mani-pedi at Jenny's Nails on North Walnut Street or Crimson Nails & Spa, two of the favorites among IU students. Be sure to remind your shopper to ask for student discounts; many stores offer one with an ID. Some of the salons do as well. You may want to check out our blog on entertainment for more ideas too.
And, while a weekend with mom may mean being indulged, perhaps next, you may want to share our blog on student budgeting.
Pass on these great tips, tell your friends and like us on Facebook, Instagram, Twitter, and Pinterest. Find out more about how to use HaveUHeard as a great resource. Sign up for other great tips at haveuheard.com.