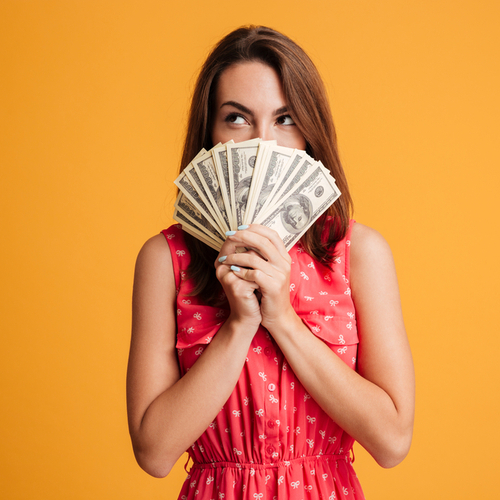 Many Places to Grab Money, Banks Galore
Leaving for college comes with so many new things, but banks and handling their own money can be one of the scariest. We have all kinds of suggestions regarding Working While in College, Teaching Them to Budget; even the Best Credit Cards for College Students, but this blog is all about banking.
I personally find it best to have an account for my daughter at the same bank I bank at as it makes it easy to slide money over whenever I need to. Therefore, I was grateful when we discovered many Bank of Americas close to campus; the nearest branch at the campus' back entrance. If they ever need cash this is helpful, although few students seem to use cash these days. Venmo and Zelle are just more convenient. Banking and how our students can access money is something you will undoubtedly want to figure out before day one.
The following banks are on or near campus:
Bank of America is right at the back entrance of UCF
Fairwinds is partnered with UCF so there are ATMs on campus. The best option, if you decide to bank with Fairwinds, is getting a UCF student checking account which includes the Black and Gold debit card. Learn more about UCF's partnership with FAIRWINDS.
Chase is directly in front of UCF's main entrance
Wells Fargo is about 10-15 minutes away from UCF
Addition Financial is about 5-10 minutes away from UCF (originally called CFE Credit Union)
Using a credit union is another option. Fairwinds is the credit union partnered with UCF.
Our intern's personal experience, it is not necessary to switch bank accounts to fit the needs of direct deposit with the school. UCF, for example, is partnered with Fairwinds Banking. UCF students are able to link their checking account with their UCF student ID. While not sure how many students do this, they have found that many students lose their IDs so do not recommend doing this. The best option if you decide to bank with Fairwinds is getting a UCF student checking account (this includes the Black and Gold debit card).
Many of our interns get Florida Prepaid and grants from UCF. Some also get student loans through UCF. According to our intern, when she first came as a freshman, her dad called Millican Hall (the office of student financial assistance) and set up a direct deposit with her student account. She does not bank with any UCF affiliated banks. All you need to do is log on to MyUCF (or go to the office of student financial assistance) and provide your banking information connected to your MyUCF and your Student ID number. It may take a couple of days to process, but once it is completed, you can log onto MyUCF, go to your finances under Student Self Service, and you will be able to see your information easily. Once this is set up and the student receives financial aid, they are able to see how much money they receive and the account it goes to.
Our interns are big fans of Venmo. They don't recommend getting the Venmo card but find it convenient for just about everything. Roommates send each other their portion of the rent or electric bill, or their share of last night's Uber, right through the app. Some parents prefer this method of sending money. There are no fees if you link it to your bank account instead of a credit card. The nearest Schwab Bank is in Winter Park and one of the perks of having a Schwab bank account is that you can use any ATM and the ATM fee is later refunded. So, if this is your family's go-to bank, it may still work. Next step…budgeting.
Here is a link on how to set up UCF direct deposit.
Pass on these great tips, tell your friends and like us on Facebook, Instagram,  Twitter, and Pinterest. Sign up for other great tips at haveuheard.com. Are you new to HaveUHeard? Here is how to best use the site.