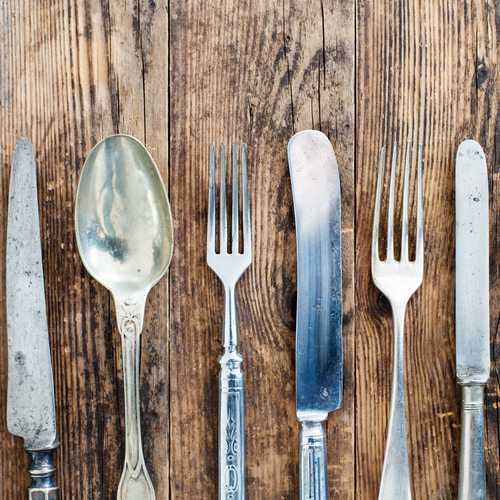 The secret to getting a good dinner.
Like any college town and/or city where many residents carry a yearly fun pass,  there are literally hundreds of dining options from fast food to fast-casual, from family-style to fine dining. The more time my daughter spends up there, the more places to eat we have discovered. You will find your burgers, pizza, Mexican, Chinese, barbecue, sushi, salads, Mediterranean; a restaurant for every palate and every price point for a great dinner.
Depending on whether you are touring with a prospective student or visiting your student in Orlando, who will undoubtedly be clamoring for a good meal, the options are plentiful. Some things to consider beforehand are price and time. It is not unusual for there to be a considerable wait, even with a reservation, on a game weekend or graduation, at some of the more popular selections. Please note some are in Orlando and others in Oviedo, which is right there too. I even listed one or two in Winter Park, because the quaint town is just worth the drive.
Reality
First, let's be clear; like getting hotels and beating the traffic, securing a dinner reservation at a restaurant – good or bad – on game days, graduation or parents' weekends can be a challenge. The further from campus you go, the easier it gets. Plan ahead. Even if you want more casual dining, where a reservation is not possible, consider the wait times.  This might actually be the time to venture to another town, like Winter Park, a quaint little town about 20-25 minutes from campus. (Note: Rollins College is in Winter Park so the wait times may be similar depending on the date.)
Azteca D'Oro – Should be a staple for UCF families if you like Mexican
Bar Louie – is a favorite amongst parents and students. Check out the "Fried Louie Burger" and don't skimp on the "loaded tots." Happy hour is pretty great too, but I only go for the upscale bar food. You might want to mention the Tuesday night burger special to your kids. It can't be beaten.
Bonefish Grill – always feels like a solid standby if its seafood or steak you are looking for.
Bosphorous Turkish Cuisine  – three locations in Lake Nona, Orlando and Winter Park area. They have an authentic Turkish menu and a lunch menu too.
Bubba Gump – in City Walk in Orlando
Cafe TuTu Tango – Artists paint as you eat at this funky tapas spot with live entertainment plus a patio & bar. Bar specials Monday through Friday afternoons.
Cheddar's Scratch Kitchen – Family-friendly chain serving American comfort food with a Texas twist, plus cocktails.
Cocina 214 – in Winter Park, Mexican restaurant, but less casual.
Cooper's Hawk – They are popping up all over the country and lucky us; there is one right near campus. Known for creating their menu based on dishes designed to pair with their own wines (made by their own private winery), Cooper's Hawk is gaining popularity quickly.
Domu Chibi Ramen – Located at the Audubon Park Garden District within East End Market, this restaurant specializes in serving ramen and Asian small plates plus cocktails, sakes, wine, and beer.
Earl's – Located at The Mall at Millenia, Earl's serves lunch, dinner, and drinks. The menu is inspired by international cuisines and uses locally sourced ingredients.
Fuji Yama Sushi – From what the kids tell me, this is the place to go if it is sushi you need. You can even order online and avoid the crowds.
Habanero's Mexican Grill – on Collegiate Way (saw this on the 21 and fun blog but it would also be good on a dinner blog!), also a short drive from UCF, is a great place for two for $10 Margaritas. The complimentary chips and salsa are unbeatable and their food options are authentic and delicious! The perfect place to casually get some drinks or enjoy Mexican food.
Hillstone – Overlooking Lake Killarney, this is an upscale chain eatery featuring steak, seafood & pasta alongside specialty cocktails. They have a dress code. Large parties of 6 or more may have difficulty being accommodated.
Hotto Potto – Near Winter Park. Chinese and dim sum served tableside, but its the huge soup bowls you get to make yourself that everyone is talking about.
Island Wing Company – in the Plaza by University is the new hot spot for a great bite and happy hour. Everything they serve is baked and not fried for a healthier option. They have an insane amount of beers and $5 margaritas from 4-7pm and 10pm-12am. The location is perfect for anyone looking not to travel too far from UCF.
Luma on Park – An upscale casual American restaurant with a locally inspired menu including diver scallops, red snapper, chicken, steak, and more.
Mamak Asian Street Food – a local family-owned restaurant specializing in Southeast Asian street food is opening a new location in the University Shoppes in September. They will start with delivery/take out and then dine-in pending the current situation.
Marlow's Tavern – upscale and cozy atmosphere with a hint of southern cuisine in Winter Park. Some of our favorites are the shaved Brussel sprouts and grilled turkey meatloaf, but we have heard great things about the white cheddar grit cake and seared tomato bacon jam.
Peter's Kitchen – This China Bistro located on Colonial Drive specializes in authentic Hong-Kong style cuisine, dim sum, Chinese BBQ, and seafood.
Pho 88 – Delicious Vietnamese food from noodle bowls (try the beef noodle bowl) to Bahn Mi bread (just try it). It is a great place for large parties.
Rocco's Tacos – is a hit particularly for birthdays and other celebrations.
Shakai Sushi Lounge – downtown and trendy. Closes at 1:30, after lunch and re-opens at 5 pm. Sushi and cocktails.
Slate – classic modern American restaurant offering wood-grilled cuisine. (We hear the Sunday brunch is great as well.)
Summer Palace Sushi – $17 all-you-can-eat sushi and our interns highly recommend it.
Sushi Kichi – Japanese teriyaki & BBQ dishes, plus sushi & lunch specials. Closes at 2 pm (after lunch) and re-opens at 6 pm.
Teak Neighborhood Grill – is pretty popular for burgers and American fare. There is one in  Maitland and Orlando.
The Milk District – in Downtown Orlando, in a cool, hipster neighborhood, offers a Food Truck Block Party worth checking out if you happen to be available and hungry on Tuesdays from 6:30 to 10 pm.
Tin and Taco – Waterford is a popular taco joint that has multiple Orlando locations but most recently opened a location in Waterford Lakes. They offer gourmet tacos, burritos, nachos, and even loaded mex fries.
Tijuana Flats – inexpensive, hormone-free chicken and steak, vegetarian options, no microwaves or freezers; so basically healthy Tex-Mex.
Uncle Julios – upscale Mexican on I-drive! Great table side guacamole!
Viet-Nomz – counter-serve specializing in simple Vietnamese eats such as pho & banh mi sandwiches, that our interns say it could easily be overlooked, but shouldn't.
Zaza New Cuban Diner – serving traditional Cuban food including fresh-baked dulces, platos, espresso, cafe con leche, and traditional Cuban sandwiches.
In Waterford, there are also the basics: Duffy's, Longhorn Steakhouse, Miller's Ale House, Smokey Bones, and TGI Fridays.
The truth is one might think Orlando is more about Disney and amusement parks, but there are plenty of great places to eat that aren't terribly far from campus. There is plenty to choose from whether you are looking for a quick breakfast before you rush off to tailgate or a long, delicious dinner so you can spend a little quality time with your hard-working student. I hope this helps you find your favorites.
If you are scoping out places for your students to eat, since we all know they are not cooking three meals a day, they should check out these two apps: Pocket Points and UConnection. Each time students turn off their phones in class they accrue points for food discounts and deals at many restaurants around town. How smart is that!
Pass on these great tips, tell your friends and like us on Facebook, Instagram, Twitter, and Pinterest. Find out more about how to use HaveUHeard as a great resource. Sign up for other great tips at haveuheard.com.