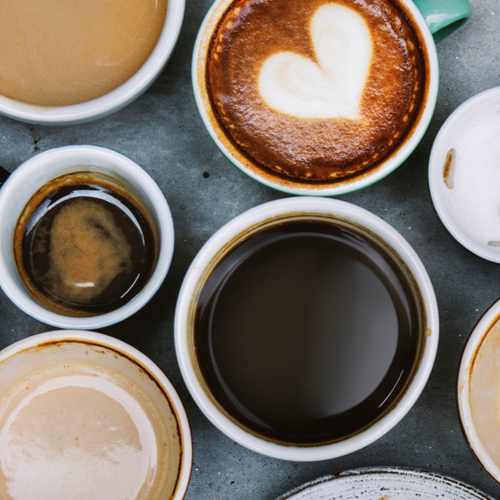 Coffee, Cup of Joe, a Cuppa, Java
Caffeine is king for most college students and, while generally the most economically savvy way of getting it is making it at home, most students choose to obtain their "bean juice" via more expensive and more social ways. I, for one, am a huge coffee lover and typically have a cup in the morning from my trusty Keurig, as well as a shop cup later in the afternoon. Since most shops are peaceful and quiet, they are my top choice of study spots in Orlando. They are also common places for dates, meetups, and hangouts due to the ease of conversation that seems to flow while drinking a dark roast or a cappuccino. It seems there's a shop on every corner in Orlando which is great because you're bound to find at least one that matches your vibe or scene.
Whether you have a hard test, huge essay, or crazy assignment, you are guaranteed to peacefully be able to finish and achieve an A when doing it in a coffee shop. Plus, who wouldn't want to drink a cup of heavenly goodness while tackling a never-ending pile of work? By the way, many serve some amazing teas as well.
The Best Coffee Shops
UCF Bookstore- Foxtail Coffee Co. – There is a small lounge area and a store, Foxtail Coffee. Here you will find large tables and high-top bars. Incredible coffee and a large vegan pastry section along with other good study snacks and quick bites. Gets a little loud sometimes but very good.
Barnie's – Coffee and tea on Park Avenue in Winter Park
CFS Coffee – Locations in Winter Park and downtown Orlando.
Coffee Factory and Café – which, by the way, has a rewards system, so if you keep going back be sure to ask at the register. Located in Waterford Lakes and Winter Springs on Red Bug Lake.
Dunkin – Of course, the donuts are a bonus, but the atmosphere isn't quaint like many of the others.
Duo 58 Community Coffee Bar & Café – located on Alafaya Trail. Can you say Cotton Candy Latte?
Foxtail also has locations in Winter Park and Downtown Orlando, and on I-Drive!
Pop Parlor – is a great place if you want a coffee (and handcrafted ice pops) shop atmosphere while you study.
Sno Tea Caffé – Ok, so this isn't a coffee shop, but they serve the loveliest loose-leaf teas and traditional Taiwanese style boba teas.
Starbucks – There are some on campus, but none take rewards. There are also quite a few around town, including one in Waterford Plaza and another right across from Greek Park.
Stardust Video & Coffee – in Winter Park, so they will need transportation. There is a huge study area that I hear is amazing.
Vespr Coffee Bar – menu changes with the season, but always good.
New shops are always popping up in Orlando, so make sure you ask around for new places every so often, you might just find your favorite spot. Pass on these great tips, tell your friends and like us on Facebook, Instagram, Twitter, and Pinterest. Find out more about how to use HaveUHeard as a great resource. Sign up for other great tips at haveuheard.com.