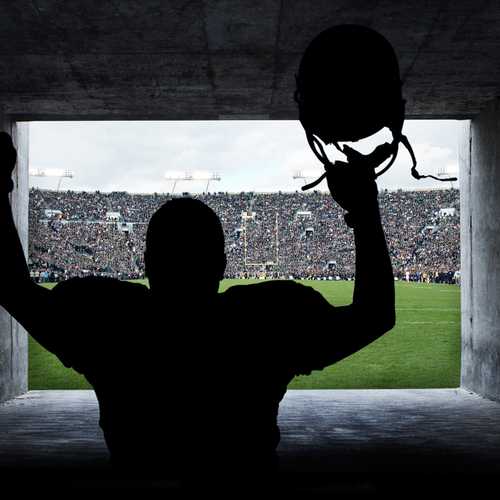 …… is days away.
You can actually check out the countdown on the UCF Homecoming website.
If that doesn't prepare you for the excitement that surrounds Homecoming week, what will?  FYI, I am not referring to the kind of Homecoming where our kids announce they are coming home for the weekend, although that can be equally as thrilling. From the beginning of the week's activities on November 5th to the big football game; this year we are playing the Navy Midshipmem on Saturday, November 10th, then the Spirit Splash on November 9th; there is plenty to do and the excitement is contagious. There is a condensed list at the bottom of this blog, because the week is truly jam-packed with fun.

University of Central Florida's Homecoming has been a tradition since its earliest years, but it has grown in size and enthusiasm over the years. At the beginning stages, UCF actually had two Homecomings – one to coincide with the Basketball season and the other the Football season. Today there is only one in the fall semester.  The week's activities are fun-filled and rich in pride and spirit. This year's Comedy Show at the CFE Arena on Monday, November 5th at 8 pm kicks off the week with stars, Joe McHale, J.F. Harris and Jaboukie Young-White.  Student tickets are free and alumni can get a discount code on the UCF Alumni page. Other tickets are $25 each. Royal voting for the Homecoming Court begins that day and closes October 12th at noon, but the announcement of Homecoming King and Queen won't come until the big football game. 

Throughout the week there are Talent Shows, Movie Night and the big concert where A$AP Ferg and Ella Mai will be performing.  Perhaps, the most exciting part of the week takes place on Friday at 11 am when about 10,000 students come together for the Spirit Splash at the Reflection Pond in front of the library. Ducks will be thrown, t-shirts distributed and music will blast. It is one of the biggest Homecoming traditions in the country. On Friday night there is an amazing firework display and movie knight – this year's movie is Incredibles 2 – at Memory Mall. The sky will light up at 9 pm, but the festivities begin at 7:00 (and include vendors with food).

While just about any Knight Football game is exciting, the Homecoming game is extra sensational. This is the game that many alumni come to so the spirit is extra high. If you plan to go, you may want to get there a few days before to indulge in some of the fun; you are practically guaranteed a good time. Book your hotel near campus early.  Buy tickets early for the Homecoming game and try to sit on the shady side of the stadium just in case it is a day game. Remember too that traffic and parking will be a basic nightmare, so the closer to campus you stay the better – or plan to indulge in many Ubers, which will undoubtedly include exorbitant surcharges.
UCF Student Free ticket distribution. You just need your student ID:

10/22- 11-3 Student Union Patio

10/23- 11-3 Student Union Patio

10/24- 11-3 Student Union patio

10/25- 11-3 Memory Mall

10/26- 11-3 UCF RWC

10/29- 11-3 Student Union Patio

10/30- 6-9 UCF RWC

10/31- 9-9 Student Union Patio

11/3- 12-3 UCF RWC
Here is a condensed version of what not to miss:
Comedy Knight- Monday, November 5 at 8 pm @ CFE Arena

Movie Night and Basketball game- Tuesday, November 6 @ 6 pm, viewing the Incredibles 2

Knights Got Talent- Wednesday, November 7 at 8 pm

Concert Knight- Thursday November 8 at 8 pm at CFE Arena, performance by A$AP Ferg featuring Ella Mai

Spirit Splash- Friday, November 9 at 11 am

Fireworks Festival- Friday, November 9 at 6 pm

Greek Extravaganza Step Show – November 9 @ 10 pm
For more great tips, read through our other blogs, follow us on Facebook and Instagram at https://haveuheard.com/ and share with other parents you know.