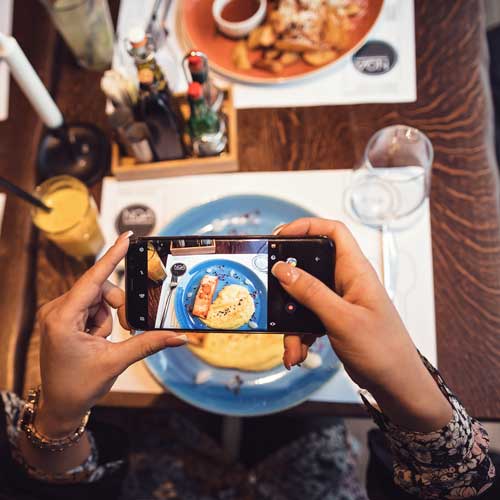 "Brunch is breakfast without an alarm." — Unknown
Most college kids sleep late. It's a well-known fact. So, going out for breakfast on weekends, in particular, may not be an option. Brunch, however, is generally a good option on weekends and there are quite a few choices not far from UCF's campus. We even listed a few in Winter Park, because the town is quaint and worth the 20-25 minute drive. However, if you can get your student out of bed early and breakfast is what you want; check out our blog Wakey, Wakey Eggs & Bakey.
Brunch…
310 Restaurant – There are three, but the Lakeside location, next to Lake Eola, is our favorite for brunch. The new "American Cusine" is delicious.
Avenue Gastrobar – Downtown. Reasonably priced. Vegetarian options. Fun menu choices.
Breakfast Club of Oviedo – is the place to go if you want a good brunch and a great deal on delicious mimosas. Go early or prepare to wait.
Hamilton's Kitchen – Located in Winter Park. Southern fare using locally-sourced ingredients.
Nona Blue – brunch (and lunch too) restaurant. 30 minutes away, but maybe worth the trip.
Swine & Sons – Located in Winter Park. Specializing in made-from-scratch ingredients and a special weekend breakfast menu.
The Boheme – very upscale and really nice. It is located downtown.
The Porch – Located in Winter Park, where you will find Southern fare including fried chicken, shrimp & grits, chicken & waffles, burgers. All you can eat brunch buffet on Sundays. Omelet bar on Saturdays.
The Stubborn Mule – This really could be under multiple headings; brunch, lunch, dinner, drinks. Brunch is served Saturday and Sunday. Their menu is fun, American food. They are closed on Mondays.
The truth is one might think Orlando is more about Disney and amusement parks, but there are plenty of great places to eat that aren't terribly far from campus. There is plenty to choose from whether you are looking for a quick breakfast before you rush off to tailgate or a long, delicious dinner so you can spend a little quality time with your hard-working student. I hope this helps you find your favorites.
Pass on these great tips, tell your friends and like us on Facebook,  Instagram,  Twitter, and Pinterest. Sign up for other great tips at haveuheard.com. Are you new to HaveUHeard? Here is how to best use the site.