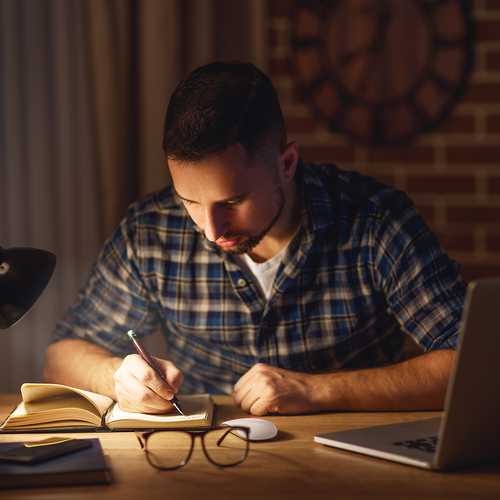 Finding a good place to study is very important for students.
However, they all need a few other options for good places to study. Fortunately, there are quite a few places to study on and off the UCF campus. My son closes his bedroom door in his apartment and puts on headphones to study.  My daughter likes to study in the laundry room, perhaps it is the idea of getting two things done at once or the whir of the machines that block out distractions.
On-campus, the most obvious would be one of the four libraries. Be sure to check the hours as they tend to extend hours as it gets closer to finals and may be closed during the pandemic. These are the usual hours for each:
John C. Hitt Library – 7:30 am to 1 am – The 5th floor is the silent floor, but keep in mind that due to constant construction it may not be as silent as you are looking for. Students can rent computers, chargers, headphones on the 2nd floor.
Rosen Library – 8 am to 9 pm
CMC Library – 7:45 am to 9 pm
Health and Science Library – 8 am to 5 pm
Occasionally hours and different sections of the libraries vary.
The noise level varies by the floor at each library and although this may seem the logical place to study, it isn't always the best choice.
Study rooms for large group study sessions require a reservation; however, during Covid-19, the study rooms are closed.
Here are more ideas:
All Knight Study – There are two locations in Ferrell Commons or by the Arena. There is express printing with short lines there too, which can be a great time saver. The AKS near the arena has a soundproof room and big tables for group study.
Barnes and Noble Book Store – There is a small lounge area and a new coffee store that replaces Starbucks called Foxtail Coffee. Here you will find large tables and high top bars. Incredible coffee and a large vegan pastry section along with other good study snacks and quick bites. Gets a little loud sometimes but very good.
Chemistry Building – more specifically in the Atrium. The noise level is low and there isn't much congestion.
The computer lab in CB1 on the first floor is usually empty and spacious with desktops.
Courtyard at the Burnett Honors College – Hidden behind bushes and tucked away behind the Student Union, this quiet outdoor space is a gem if the weather is good.
Dorm study lounges – Most dorms have study rooms.
Empty classrooms – Yes, some are left unlocked. This was my favorite place to study in college.
Foxtail in the bookstore is a great new spot. They also have locations in Winter Park and Downtown Orlando. Foxtail Coffee is opening another location in I-Drive!
Lake Claire Nature Trail – has hidden tables on the trail. It is a great way to get away and study outside. My daughter may not be pleased that I am sharing this one because it is one of her favorites and space is limited.
Millican Hall – More specifically, the second floor, is quiet and has big, floor-to-ceiling windows facing the Reflection Pond and library. Seating is limited.
Nicholson School of Communications building – The walls are lined with built-in desk/chair and plenty of outlets. This is not the place to study in a group.
Performing Arts Building – Check out the red globe seats. When nothing is going on there, which is most of the time, it is extremely quiet and usually empty.
Starbucks – There are quite a few on campus, but none take rewards.
Technology Commons – There is a big study area. There is also is a place to rent computers, iPads, etc. and have theirs looked at if it is given them trouble.
The Reflection Pond – On a beautiful day this is a popular place to chill and study.
The Teaching Academy – is also very popular and a quiet place to study.
The Union – more specifically the 3rd floor, but seating is limited and therefore coveted. The Union is the center of activity on campus, but still, a good place to study. There are new lockers that can fit a backpack and are free; as opposed to the lockers in the testing center that require change. The lockers are located on all 3 floors and a better alternative to leaving things in cars.
Trees – anywhere you can find two trees – Many students have Eno Hammocks that are easily set up and provide a comfortable place to read and study. Check out the area behind the Counseling Center or the Memory Mall. By the way, "hammocking" is said to also relieve stress, so it is a win-win situation.
Trevor Colbourn Building – this new building has amazing study spaces and is very quiet and open. Fast becoming a favorite amongst students.
While studying on campus should you need a quick bite, here are places to eat. Students should check out the UCF Student Unions "Study Union" for times of their exam reviews. These are all held in the Student Union. During Finals Week, there is a 24/7 quiet area for all dorms and on-campus housing. This is strictly reinforced so this may make it easier to study in your room!
Off-Campus
Most of these are coffee and tea shops. The big tables make it a great place for group study. These are not the place if you are planning a very long study session.
Apartment complexes – a majority of off-campus apartments have study rooms.
CFS Coffee – Locations in Winter Park and downtown Orlando.
Coffee Factory and Cafe- which, by the way, has a rewards system, so if you keep going back be sure to ask at the register. Located in Waterford Lakes and now Winter Springs on Red Bug Lake.
Duo 58 – located in Oviedo.
Foxtail Coffee – locations in Winter Park, downtown Orlando, and now there is a location on University.
Orlando Public Library – can be good to add if people prefer libraries and such instead of coffee shops.
Panera is also a good go-to studying option. They have free wi-fi and plenty of good seating options.
Pop Parlor – is a great place if you want a coffee (and ice cream) shop atmosphere while you study.
Starbucks – in Waterford Plaza and also a new location on University which is drive-through. There is also a Starbucks right across from Greek Park.
Stardust – in Winter Park, so they will need transportation. There is a huge study area that I hear is amazing.
Vespr Coffee Bar – also in Waterford Plaza.
And if studying alone is just not cutting it, here are many options for tutoring on and off-campus. Students may also want to consider, Chegg Study is a great tool for help with homework. Learn from step-by-step solutions for 2,500+ textbooks in Math, Science, Engineering, Business, and more. Also, get answers in a pinch from experts and subject enthusiasts for your courses, 24/7. Stay ahead in your classes with Chegg Study for $14.95/month or $99.95/year.
Pass on these great tips, tell your friends and like us on Facebook, Instagram, Twitter, and Pinterest. Find out more about how to use HaveUHeard as a great resource. Sign up for other great tips at haveuheard.com.