HaveUHeard.com includes links to third-party websites and advertisements for third-party products and services. Product and service-specific opinions mentioned within the content of our blogs are entirely the opinions of the HaveUHeard.com team and its staff. It is our hope that you will find value in the products and services these third-party organizations represent, and patronize these businesses. Such advertising and marketing partnerships help make our efforts at HaveUHeard.com possible. Thank you for your support and ongoing interest. For additional information, please read our full HaveUHeard.com Disclosure Statement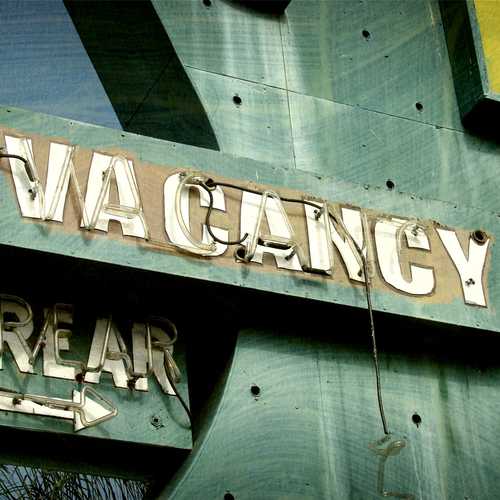 A Nice Place to Stay
Keeping in mind that Orlando is not only a college town but also the fun capital, there is a vast selection of hotel options. There are all different things to take into consideration when booking. Some may want a suite type of room, free breakfast and/or to be able to walk to campus, or perhaps, a trendier hotel with a Starbucks in the lobby. Some look for hotels that allow them to bring their pets. And others, but not many, don't mind traveling a little bit and want to be more downtown, near Disney or even stay in the Winter Park, a quaint little town not far from UCF.
Options
My family is big on accruing hotel points so we always try to stay in a Hilton brand hotel. Fortunately, the Doubletree by Hilton Orlando East couldn't be more convenient to campus. They do have a restaurant (and comfy beds), but their delicious breakfast is only included if you are a gold member (or pay). Hampton Inn and Suites Orlando East is nearby too. They too have a restaurant (and bar) on the ground level and are next door to a Waffle House. There is also a Homewood Suites by Hilton, also minutes from campus. I'm told their breakfast is enjoyable and the rooms are large enough that if your kids want to stay with you there is room. And finally, to finish off the Hilton thing, there is a Hilton Garden Inn 1.5 miles from campus. They too serve breakfast; the cost will depend on your rate. (This hotel also has a washer and dryer, should you get there and find that it has been a while since your student has seen one of these and you are feeling kind.) All these hotels have suites. Be sure to ask for the UCF rate.
Now if you are a reward point collector and Marriott hotels are your choice, there are plenty of options as well.  The Courtyard Orlando East is nearby and also has suites available. They serve breakfast for a nominal charge. They do not have a restaurant on the premises but will arrange delivery from local restaurants. The TownePlace Suites Orlando East is also an option with a free breakfast. The rooms at the Residence Inn Orlando East are pretty roomy and breakfast is complimentary there as well. There is a Fairfield Inn and Suites, with breakfast included, and I am told that if you can find this hotel at a better rate elsewhere online, they will match it, plus give you a 25% discount (Marriott rate price guarantee.)
More options…
If you are bringing a pet, La Quinta in Research Park does not charge a fee and offers free continental breakfast. The Best Western nearby is generally less expensive than some of the others; as is the Days Inn (a Wyndham Hotel).
If you are a Holiday Inn (Intercontinental Hotel Groups Brand) Rewards member, consider the Holiday Inn or Holiday Inn Express & Suites, both located minutes from the UCF area.
Exciting News
A 135-179 room boutique hotel right on campus is in the works. The hotel will be built in front of the main campus facing Alafaya Trail, between University and Centaurus Boulevards. It is presently scheduled to open in 2020. It will be wonderful because of location, but it is also fabulous because they will be paying rent to UCF for the land, bringing in a fair amount of money for the university over the next few years. If your student is studying at the Rosen School of Hotel Management this is even better. Will update as more information becomes available.
Cha-Ching.
Cost is obviously something most of us consider. Generally, the farther from campus one goes, the less the prices will be…unless you are getting closer to Disney/Universal and all that jazz. Of course, during football season; all bets are off. Prepare to pay as much as $375 a night during game weekends and be sure to book very far in advance. As for Parent's Weekend (and graduation); the same story goes. Peak season can be tough, but keep calling back or opt to stay a bit farther from campus (and consider leaving your car at the hotel and taking an Uber, because the traffic and parking are unreal.) You might even contemplate staying in Winter Park; which is about forty minutes outside of Orlando, but a quaint little town with some great restaurants and shops. (Keep in mind if something is going on at Rollins College, this option may not work.)
Get Your Rewards
Since you will be doing this for at least four years, I recommend staying at the same brand hotel each time so you can accrue reward points. These points can earn you free nights and breakfasts. Also, compare prices online. Oddly, you can find various prices for the same hotel on different sites. Another idea is to book through a website like Expedia.com or Hotels.com so you can accumulate points there as well. Perhaps by graduation, your stay will be free, but it is strongly recommended that you try to book that graduation hotel a year in advance. (Same goes for football games.) Some reservations require a two-night stay and/or allow for 48-hour cancellation, but for high demand weekends, you will generally need to cancel 30 days in advance. Be sure to check on this.
If you are coming in for a football game and want to stay at a hotel that is walking distance to the stadium, some of the options I listed above are possibilities, but there is much more. Seriously, the town has almost as many hotel options as students, but more seriously; they fill up very early.
Then there are the non-peak weekends, where the prices are practically slashed by half. That same deluxe room, which consists of two queen beds or one king, can run as little as $132 a night. I have even seen some listing for rooms, during offseason for as little as $85 a night, but not necessarily at the chain hotels, I try to stick with to earn those points. Choices?
Bed & Breakfast
I admit to never having tried out any Bed and Breakfasts in the area, but I have been tempted. The prices seem to be more reasonable (even in football season they appeared to be under $150 a night for double occupancy (and breakfast!) and are adorable; based on the photos. This may be a great alternative, although not walking distance from campus, but I still feel strongly about the abominable parking situation during peak weekends, therefore that Uber account will be very useful. You may want to check out FlipKey.com or AirBnb.com for a house rental nearby.
Pet-Friendly
For those who are traveling with pets, the hotels that are pet-friendly include Towneplace Suites by Marriott Orlando, La Quinta Inn & Suites Orland UCF, Best Western Orlando East Inn & Suites, Park Plaza Hotel in Winter Park, Days Inn & Suites by Wyndham Orlando/UCF Area Research Park and, if you don't mind a little drive back to UCF, the Hard Rock Hotel at Universal Orlando. Be sure, when making reservations, you tell them you are traveling with a pet. Some have fees.
That about covers where to stay while visiting the University of Central Florida. I'm leaving you responsible for what black and gold attire to wear for game day.
One more option is to look into airbnbs in the area. There are many. Talk about the comforts of home.
Go Knights!
For more great tips, read through our other blogs, follow us on Facebook and Instagram at www.haveuheard.com and share with other parents you know.