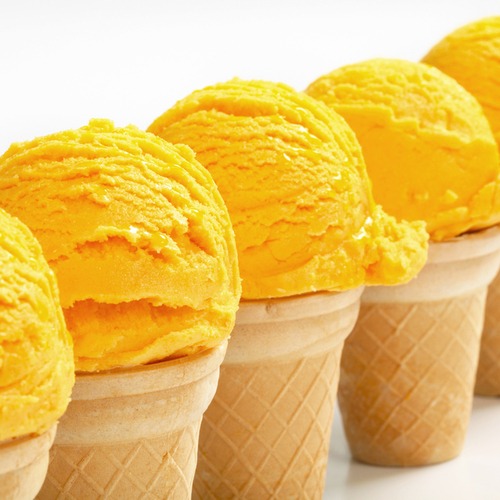 Our favorite meal, the best desserts!
Eat dessert first or getting your just desserts. Either way, desserts are often our favorite meal! Sometimes, we think the best part of the dinner is desserts; here are some of our favorites!
Desserts, Here We Go…
Better Than Sex – It is downtown and yes, the name is a little risque downtown, but the desserts are incredible!
BJ's WholeSale Store – On Tuesdays, BJ's has a $3 pizookie deal that is just plain yummy. It's a little further away but worth the drive (or a free pizookie with first mobile pay purchase). This is my daughter's favorite.
Chewy Boba Company – Smoothies, milk teas, frappes, slushies, desserts…really, just go. Or send your student particularly after a long study session.
Craft & Common – Our intern's new favorite coffee shop in Orlando. It has coffees, teas, alcoholic beverages, and some sandwiches.
Donut Central and Fuelpresso– handcrafted coffee and doughnuts
Donut King – is in Winter Park, but worth the drive to satisfy that nagging sweet tooth
Frozen Nitrogen Ice Cream – It's new to town, on N. Alafaya Trail. They offer nitrogen ice cream, frozen yogurt, and coconut ice cream and the kids seem to love it already.
Golden Krust – authentic Caribbean food, but really you just need to check out the bakery.
The Glass Knife – has cakes, pastries, donuts, coffee, and more!
Holy Grain Coffee Shop – has COLORFUL COFFEES! I bought a pink hot latte and it was delicious.
Ice & Bites Café – where ice cream is a work of art, is located at 3402 Technological Ave. Their Taiyaki ice cream (shaved) is literally Instagram-worthy. You may also want to check out their bubble tea, fried ice cream (or cheesecake). Rumor has it they have the best Boba in town, which is the tapioca they use in milk tea. This is also the place if you are vegan. On Pocket Points.
Jillycakes – Located In Winter Park, this bakery is known for its gourmet cupcakes, layered cakes and even offers gluten-free cakes. Just don't go on a Tuesday, because they are closed that day.
Kelly's Homemade Ice Cream – is worth the 20-minute drive to Winter Park!
Kung Fu Tea – has bubble tea, milk teas, punch, and slushies!
Krispy Kreme Doughnuts – How can we not include this chain doughnut shop that is infamous for their glazed doughnuts. Located in Winter Park, this longtime chain also serves up apple fritters, seasonal flavors like pumpkin spice cake and Oreo® cookies and Kreme along with coffees, lattes, cappuccinos, and Ghirardelli® hot chocolate.
Le Crave Express – new-ish crepe place in Waterford. They have both sweet and savory crepes.  Our interns claim the crepes are to die for!
Le Macaron French Pastries – Located in Winter Park, they serve up those authentic French macarons and freshly made pastries we've all come to love and thank the French for. Also serves espresso and gelato.
Publix – we don't tend to think of supermarkets when we think desserts but they have a great bakery and they can make custom cakes and cookies.
Sno Tea Caffe – on N. Alafaya Trail is walking distance to UCF. They have a good variety of shaved ice and Boba tea flavors. Sno Tea Caffe often runs weekly specials with different discounts and freebies depending on the day of the week so check their website or follow on social media to stay on top.
The Soda Fountain – Yummy ice cream
Sugar Factory – on I-Drive is famous for the sweet cocktails and oh-so-adored by all.
Gideon's Bakehouse – is in Winter Park, but since Winter Park is my favorite little jaunt when we are up at UCF, I thought I would include it. If you head that way (it's only about 30 minutes from campus), leave yourself some time.
Greenery Creamery – is an ice cream shop located near Lake Eola and has vegan options
5fx Ice Cream and Taiyaki – but don't forget the sweet cakes, is shaved Korean ice cream at its best. (Alton Brown even reviewed the one in Jacksonville (it's a franchise.)  The ice cream is made to order, using all-natural ingredients and even have different types of milk, including some for the lactose intolerant. Located at 688 N Alafaya Trail, 5fx is open from noon to 10:30 pm.
Insomnia Cookies– happens to be my son's favorite. He was so excited to see it in NYC too. They make all kinds of specialty cookies and is open from 9 am to 3 am. And for those late-night study sessions; Insomnia Cookies obviously makes late-night deliveries (when they have a delivery person, which as of today they do not). Otherwise, they can even deliver ice cream.
Quickly Boba Cafe – On Colonial
Sweet! by Holly – in Waterford Plaza, is a fun bakery with amazingly creative cupcakes and self-serve frozen yogurt with toppings galore. Mini-cupcake Monday, when the adorable little cupcakes are only $1, is a great way to find out which are your favorite…for next time. And there is even better news (other than the fact that they deliver); Sweets by Holly has some delicious gluten-free cupcakes too.
The Pop Parlour – a popsicle shop offering locally-sourced pops in creative flavors plus coffee and tea, is located at 431 E Central Blvd. It is open from 8 am to 10 pm on weekdays and noon to 8 pm on weekends. It is definitely something different and there is something for everybody.
The Toothsome Chocolate Emporium & Savory Feast Kitchen – is a super fancy milkshake bar in Universal
Topper's Creamery is soft-serve ice cream and frozen yogurt at its best. Everything is gluten-free and has no high fructose corn syrup. Check out the toppings and the waffle cones. It is located at 512 S. Hunt Blvd.
Twistee Treat – On Colonial and open until 12 a.m.Real homemade ice cream.  The menu indulges in ice cream, cones, cups, and shakes.  Remember the hardshell dips? They have chocolate, cherry, butterscotch or birthday cake. The banana splits are very popular too. Twistee Treat also offers Malts, Shakes, Sundaes, and Slushes!
ROYALTEA  – is a great option for dessert drinks. They have teas, coffees, and crème Brulee.
Valhalla Bakery – a great find in Downtown Orlando. All vegan.
Valkyrie Doughnuts – Located in University Commons, this is the place to go for vegan donuts & ice cream.
Voodoo Doughnuts– At Universal City walk and always has people piling inside because it's so good
Wonderland Cookie Dough – is a bit of a drive, located in Celebration, but we are told it is really cute and a great town to walk around.
I know I said "some of our favorites," but well….most are just too sweet to not mention.
Pass on these great tips, tell your friends and like us on Facebook, Instagram, Twitter, and Pinterest. Find out more about how to use HaveUHeard as a great resource. Sign up for other great tips at haveuheard.com.