HaveUHeard.com includes links to third-party websites and advertisements for third-party products and services. Product and service-specific opinions mentioned within the content of our blogs are entirely the opinions of the HaveUHeard.com team and its staff. It is our hope that you will find value in the products and services these third-party organizations represent, and patronize these businesses. Such advertising and marketing partnerships help make our efforts at HaveUHeard.com possible. Thank you for your support and ongoing interest. For additional information, please read our full HaveUHeard.com Disclosure Statement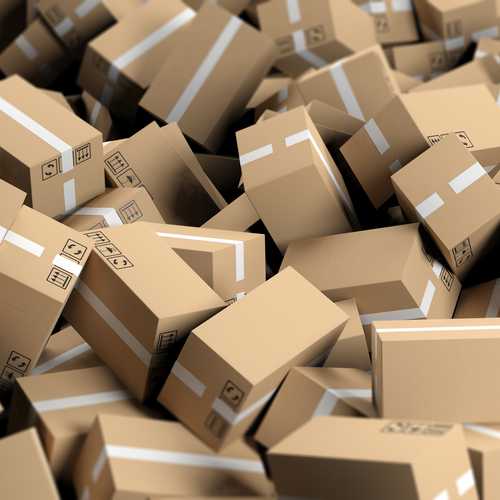 Time to be Moving On
Moving out can be almost as hectic as moving into the dorms and apartments. It did not make sense for us to drag the entire dorm supplies home for the summer, only to send them back up in the fall. Some parents don't mind making that round trip, packing up their car(s), and bringing it all home to store for the summer. We opted to have our kids rent an air-conditioned storage facility that they shared with friends. (Sharing a unit is recommended to keep the cost down and air-conditioning is key because Orlando in the summer months can be brutal.) You may be lucky in that your student may have a friend that will let them store their belongings in their apartment, but that is unusual.
My kids were able to move their belongings into storage themselves by packing boxes in between studying for finals (think of it as an intermittent stress release, like exercise). I began reminding them early so they could start the process before panic mode set in. At move-in, we actually broke down some of the boxes and left them flat under their beds throughout the school year so they were able to re-use them, rather than hunt down boxes. Giant, sturdy garbage bags work well too, particularly because, if filled with linens and clothes they can generally be squeezed into small and awkward spaces. There were items that they no longer needed (nor did we want). Most dorms collect these items in a common area and donate them to a local community collection organization. If it is in decent shape, then it does feel good to lend a helping hand. In addition, if they have unopened dry food, cans, or boxes, the Knights Pantry will gladly accept donations.
Some students can recruit friends to help them move. Remember though, they are packing up to leave at the same time as studying and taking finals. Be sure to check when the last day of finals for each semester is and coordinate with your student who may be done before the last day and ready to pack it up and come home in case you do choose to go up and help. Students must be out of the dorms by noon on the Saturday after the last day of finals. This includes having an RA come and inspect the room for damages once it is empty and returning their keys. Generally, the same rules apply when moving out of an apartment (which is why I recommend taking note of any flaws when you move in to be sure you aren't charged for them when you move out.) I flew up the day before move out and finished the packing while my daughter was in her last final and then drove home with her (since there was no way she could have driven anyone else home with their stuff too and I prefer she not drive alone…still.)
There are also moving companies that will pack, move, and store items for your student. This is a great alternative given the time crunch during finals. Below is a list of a few companies in the area that do just that as well as storage units throughout Orlando and local moving companies.
For those of you whose students will be there for a summer semester, coming home for a few weeks, and then going back to start the fall semester (or rush), storing their stuff for those few weeks is a great alternative to bringing it all home and back again. They usually will not be in the same dorm rooms when they come back so they cannot leave things. For students who have an academic lease agreement, storage is also a great alternative. For students who have an annual agreement (ie: The Towers), which is 11.5 months (and even allows students to stay over breaks), they can leave most of their things there.
Finally, take 100 pictures, then take 20 more time-stamped. You could be charged for damages to the dorm room and if you have not documented everything, prepare for those charges. Regardless of it being a dorm or apartment, each resident fills out a long paper that goes into detail of the room, bathroom, living room, etc. and the resident is supposed to take note of any prior damage. Keep this paper until you move out so no one accuses you of the damages!
My daughter burned her desk chair with a hair appliance and you better believe we were charged for that.
Apartments?
If your student is moving out of an apartment or subletting his/her apartment, you may need to pay a moving company if some furniture is involved. This is, by far, the more expensive way to go (and one of the reasons I recommend renting furnished apartments).
1-800-Pack-Rat – They merged with Zippy Shell which many students used to use. They deliver a storage unit to your location, you move your belongings into it on your own time, and then they pick up the storage unit and store it in a secure facility until you're ready for it. It can fit in a driveway. 225 Pineda Street, Unit #127, Longwood, FL 32750, 321-280-3998
Dorm Room Movers (sign up quickly and get 10% off.) They will send packing supplies, come to their room to pick them up, store them for the summer, and bring them back to wherever your student will be living in the fall. They will even ship items if you prefer.
A few things to keep in mind: I already mentioned climate control; there is nothing worse than coming back to moldy bedding and towels. Many of the storage facilities tout 24-hour access which can be a good thing since during finals week student's hours may be a little wacky. As a mother, I discourage that they go after dark or alone. Finally, ask for a student discount; some will give one, but only if you ask.
Boxie24 – free pickup of student goods. They also rent out plastic strong and durable storage boxes for $4.99 each and you only pay for those boxes you use.
Compass Self Storage – climate-controlled storage units with month-to-month leases. They offer UCF students, the first month rent-free.
Cows Mobile Storage – They will pick up from campus, store it, or move it nearby or far 1-866-438-2269
College Truckers – They give you boxes to pack everything up in, they pick it up and store it and or move it and then deliver it back when you are ready.
Dorm Room Movers – also offers "Ship Stuff Home, Ship to College, Study Abroad Storage, and Summer Storage". Good to note the abroad storage since a lot of students considers studying abroad.
Extra Space Storage –Various sized units. Excellent reviews 11971 Lake Underhill Rd, Orlando, FL
Knights Movers – They will pack and move; hourly and flat rates available. 407-679-4474
KnightsSpeed Moving – A student-run moving company. The company is insured for damages and the team is made up of trained, professional student movers.
Life Storage– storage units for rent and has moving boxes and packing supplies.
MakeSpace – Storage without the struggle! They pick up, haul, and store your stuff.
My Neighborhood Storage Center – Student special 25% off 3 months.  10053 Lake Underhill Rd., Orlando, FL 32825, 407-382-0130. Take an extra $10 off during move-in if you sign up with email online.
Onlineselfstoragedirectory.com – assists potential renters in finding the closest self-storage unit which suits their storage access needs and requirements.
Orlando Storage Units – This is more a directory of available self-storage units by geographic location
Orlando International Moving – offers local and long-distance moving and storage facilities. Offers a 20% discount for students
Personal Mini Storage – has 10 self-storage facilities near UCF and month-to-month agreements and no deposits. 1-866-762-4888
Public Storage – has three locations all on Alafaya Trail. $1 each first month.
Smartbox – is a full service, portable moving, and storage company. They offer discounts to college students.
SpareFoot – search for storage facilities by size, price, and location.
Stor-All Storage – call for specials. 877-786-7255
StorageFront – Short-term rental, low fees, personal safety, 24/7 access, even the use of a truck.
Moving out is also a good time to clean out their closets and get rid of some things. They may want to take some of their old clothes to Plato's Closet (there is one on East Colonial and one in Waterford) or Style Encore for cash or consider donating them to the local Goodwill rather than bringing it all home.
Students can donate their clothing to H&M as well for coupons: Drop off donations at a recycling box at your local H&M store. Any condition is welcomed. The items get sent to the nearest recycling plant. Each bag you donate will get you a coupon of 5% off your next in-store purchase.
MustardSeed is a great place to donate as well. They take clothing, furniture, and monetary donations. Students who possibly rent-out unfurnished apartments purchase a lot of furniture. If they do not want any of it anymore they should definitely donate to this company. Their mission is to "rebuild the lives of families and individuals who have suffered disaster or personal tragedy by providing household furnishings and clothing while being environmentally responsible to our community."
You may want to take a look at our blog on Managing the Gap if you just have to move them back in in a few weeks. Pass on these great tips, tell your friends and like us on Facebook, Instagram, Twitter, and Pinterest. Find out more about how to use HaveUHeard as a great resource. Sign up for other great tips at haveuheard.com.