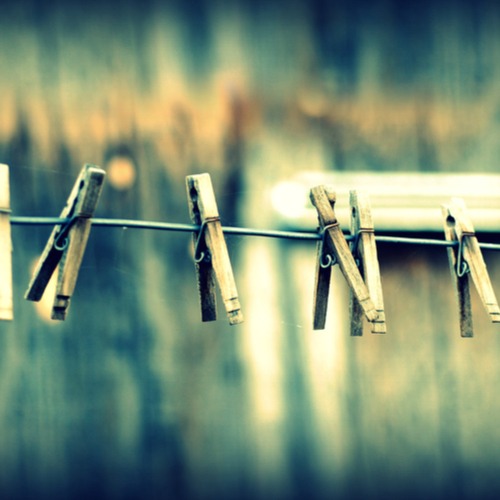 The least favorite chore!
I tried to teach my kids to do laundry before they each left for college. Really. I did. Yet, somehow when they went away to school they each managed to do laundry so rarely that, at last count, one of my daughters owned approximately 54 pairs of underwear so she could prolong doing the wash as long as possible. My son either paid other more ambitious students to do his laundry occasionally or waited until he came home and then brought so much, there was little room for anything else in the car. And finally, child number 3, and I have spent many happy hours Facetiming from her laundry room on campus so I can walk her through the process a few more times (ie: cold water? hot water? delicate? dryer vs hang to dry?). Eventually, they get it or find a place where they can drop it off and pay by the pound.
There have been many laundry-associated stories throughout the years that range from having clothes stolen (do not leave them unattended for too long) to finding the perfect place to study (the whir of all the machines can be used to block out all other distractions).  My favorite involves the time my daughter thought she lost her cell phone for quite a few hours and it wasn't until she did sort through the pile (with all her spare time since she had no phone) that she found it buried beneath a heap of clothes.
Sometimes, laziness or a jammed-packed schedule kicks in and they just need someone to do their laundry for them or they have clothes that are dry clean only. Perhaps they need some alterations done. Our interns recommend these places:
Alterations and Dry Cleaning
ABC Dry Cleaners Orlando – in Waterford, closed on Sunday
First Class Cleaners – Many locations, 2 near UCF, but they will pick up and deliver laundry or dry cleaning. Go online to schedule at firstclasscleaners.com. Dry cleaning, alterations, and shoe repair.
Hedez Dry Cleaners – E. Colonial Drive and Waterford Lakes, Mon.-Fri. 9 am to 6 pm, closes at 3 pm on Saturday and closed Sunday. Alterations are done on-premises as well.
Liberty Cleaners – also in Waterford, closed on Sunday
University Palms Dry Center – closed on Sunday, right next to campus next to the main Publix
University Palms Dry Cleaners – 4250 Alafaya Trail, closes at 7 pm except for Saturday when they close at 4 pm, Closed Sunday. Alterations, including formal-wear, and shoe repair too!
Greeks and More on Alafaya is not just a store for Greek items, it is also a great place where you can get alterations. Jeans, dresses, tops, you name it and they can fix it up for you.
If you live on campus, each dorm complex has its own laundry room with plenty of machines for a small cost. You can use Knights Cash or quarters (the minimum amount that can be added on Knights Cash is $5). Laundry on the NorthView and Rosen campus' is actually free. Students can check the status of their wash or see if machines are available. $1 for washing machines and $0.75 for the dryer, but you will probably need to dry more than once.
College Laundry- open 24 hours every day, on Collegiate Way. Need to wash that comforter – the cost is approximately $8 and $3 to dry, which definitely beats taking it to a professional cleaner. Machines take credit cards or quarters. Note: There are no staff on-premises.
Laundry on the Go – wash/dry/fold for college students. Check out the pre-paid weekly and bi-weekly rates at laundryonthego.com. They will provide a bag and arrange a meeting place to give and pick up your laundry to and from the driver. Perhaps if we knew about this, we wouldn't have had to toss out my son's towels and sheets when he graduated.
Orlando Professional Laundry – another laundry service our interns like.
Tower Place Coin Laundry – on E. Colonial, has coin changers, laundry supply, snack vending machines on premises which are attended at all times for questions and assistance. Open 7:30 am to 9 pm. There is a 10 pound minimum on for drop off service, but when you come back a few hours later, your laundry will have been washed, dried, and folded. They will also alter pants and dresses.
Most student off-campus apartments have machines in each apartment of a laundry facility on-premises.
Pass on these great tips, tell your friends and like us on Facebook, Instagram, Twitter, and Pinterest. Find out more about how to use HaveUHeard as a great resource. Sign up for other great tips at haveuheard.com.