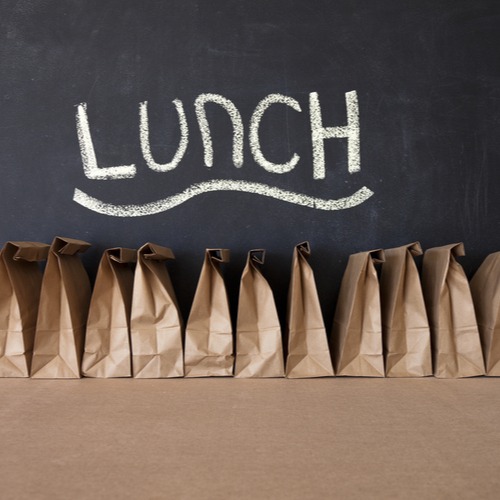 Best lunch places we know!
Lunch is the fun break in the middle of the day! Like any college town and/or city where many residents carry a yearly fun pass,  there are literally hundreds of dining options from fast food to fast-casual, from family-style to fine dining. The more time my daughter spends up there, the more places to eat we have discovered. You will find your burgers, pizza, Mexican, Chinese, barbecue, sushi, salads, Mediterranean; a restaurant for every palate and every price point. Of course, if you are in a hurry, Steak and Shake is now open in the Student Union!
Depending on whether you are touring with a prospective student or visiting your student in Orlando, who will undoubtedly be clamoring for a good meal, the options are plentiful. Some things to consider beforehand are price and time. It is not unusual for there to be a considerable wait, even with a reservation, on a game weekend or graduation, at some of the more popular selections. Please note some are in Orlando and others in Oviedo, which is right there too. I even listed one or two in Winter Park, because the quaint town is just worth the drive. And because brunch and lunch can be so closely related, you may want to take a look at our blog for Breakfast and Brunch.
4Rivers- Popular BBQ right across main campus on University
Agave Azul– Mexican
Artisan's Table – is a new lunch, brunch, dinner, and bar-restaurant that just opened up in Downtown Orlando on Church Street. They have specials every day including their $8 Burger Tuesdays and they also have a coffee bar too!
Bar Louie – has you covered if you are craving a fantastic burger. Check out the "Fried Louie Burger" and don't skimp on the "loaded tots." Happy hour is pretty great too, but I only go for the upscale bar food.
Bento Asian Kitchen – I would love to give you firsthand information on the Pan-Asian cuisine and sushi chain, but the two times I have gone the line was out the door and when I am hungry, I don't want to wait. But if it is that crowded, it must be good, right?
Blaze Pizza – Make your own pizza and get exactly what you want on a crispy, thin crust.
Bolay – just opened 3 new locations in Orlando;  in Lake Nona, Winter Park and the UCF area. It's a 100% gluten-free bowl restaurant with so many healthy, delicious options!
California Pizza Kitchen – another chain in the Waterford Plaza. Inventive pizzas, pasta, and salads.
Castaways Sports Bar & Grill – Located in Waterford Shops. Good atmosphere with bar food – chicken wings, dogs, burgers & sandwiches, entrees, salads and more.
Cheddar's Scratch Kitchen – Family-friendly chain serving American comfort food with a Texas twist, plus cocktails – so dinner too.
Chipotle – on University is always a good go-to for a filling lunch.
Chuy's – Delicious Tex-Mex food. You can even watch them make their tortillas!
Designer Greens-small restaurant, but has healthy wraps and salads for a light lunch
DOMU Chibi Ramen – A new place in Waterford, ramen style.
Don Julio's – Mexican
Fresh Kitchen – also in Waterford is also great and healthy too.
Fuzzy's Taco Shop – Baja-style tacos & other Mexican eats, plus beer & margaritas. Counter service.
Giovanni's – is a really popular restaurant near campus by Publix. It is good for dinner too.
Golden Krust – you may want to go just for their amazing bakery desserts, but their authentic Caribbean food is pretty outstanding as well.
Gringos Locos– Mexican. Extremely popular amongst students!
Hummus House – Located on University Blvd. near campus and Winter Park, this is a favorite for Mediterranean foods. You can create your own bowl. Gluten friendly and vegan options.
Jimmy Hula's – is a good and inexpensive Caribbean place on University
Krungthep Tea Time – perfect for afternoon snacks, sandwiches, and tea.
Kyoto – Asian hibachi is on University drive right off-campus with a great lunch special.
Lazy Moon – The pizza is not just delicious, but the slices are gigantic. The vegan pizza is fantastic too. I'm listing it under the lunch category, but it is generally open very late too. Oh, and you might want to try their craft-brewed beers to go with the slice.
Le Crave Express– new crepe place in Waterford. They have both sweet and savory crepes.  Our interns claim the crepes are to die for!
Little Greek Fresh Grill – delicious gyro and chicken pitas on N. Alafaya.
Mark's Caribbean Cuisine –  recently opened on University. They are a Jamaican style cuisine restaurants and have very healthy delicious options.
McAlister's Deli – More than just a deli! Has soups, sandwiches, and salads.
Mellow Mushroom – Stone-baked pizzas (including gluten-free options) and delicious calzones.
Miller's Ale House – Their most popular menu items are flavored wings, but there is so much more you can get.
PDQ – recently had their grand opening in Waterford. PDQ, in case you didn't know,  officially stands for People Dedicated to Quality. It is fast-casual and serving crispy chicken tenders, hand-cut fries, salads, and chicken sandwiches.
Pei Wei – is a chain, but one we really like. Counter-service, health-conscious and inexpensive Pan-Asian (Chinese) food – noodle, rice dishes and more.
PokeWorks – in Oviedo just opened and is highly recommended. They have poke bowls and burritos chipotle style.
Prato – A really cute Italian restaurant in Winter Park. Try the pizza!
Sakari Sushi– in Winter Park Village
Se7en Bites Bake Shop – a modern bakery with seating serving breakfast & lunch eats with a Southern flair, plus sweets & coffee.
SlapFish – recently opened in Waterford next to Brass Tap and we hear it is really good.
Smash Burger  -in Waterford Towers (across from the main Waterford) is delicious.
Sno Tea Caffe – Delicious boba tea with yummy meals like rice bowls, fries, and fruity desserts.
Sprouts Farmers Market – is open in Winter Park on Aloma Avenue and on Alafaya Trail in Oviedo and we love it!
Sus Hi– All things sushi
Sushi Eatstation – Chipotle-style sushi rolls, wraps, and bowls.
The Hangry Bison – is a burger bar in Winter Park.
Tijuana Flats – inexpensive, hormone-free chicken and steak, vegetarian options, no microwaves or freezers; so basically healthy Tex-Mex.
Toasted – has specialty mac-n-cheese, crafter grilled cheese, and burgers.
Toojay's Deli – Bakery – Restaurant  – in Waterford is also a good staple for a good deli sandwich.
Uncle Maddios Pizza – in Waterford
Zaza New Cuban Diner– serving traditional Cuban food including fresh-baked dulces, platos, espresso, cafe con leche, and traditional Cuban sandwiches.
Zoes Kitchen – Mediterranean fare, no microwaves or fryers, because it is all freshly made. They even have gluten-free options.
On-Campus…
Burger U by the Addition Financial Arena
Chili's in the Student Union
Einsteins in the Business 1 Building and in the Education building
Jimmy Johns by Addition Financial Arena
Panda Express recently opened in the Student Union
Pollo Tropical by the RWC
Qdoba is a really popular chipotle style restaurant in the Student Union
Steak 'n Shake in the Student Union
UCF Gringos Locos finally opened on campus and our Knights are excited
Which Wich in the Student Union
The truth is one might think Orlando is more about Disney and amusement parks, but there are plenty of great places to eat that aren't terribly far from campus. There is plenty to choose from whether you are looking for a quick breakfast before you rush off to tailgate or a long, delicious dinner so you can spend a little quality time with your hard-working student. I hope this helps you find your favorites.
If you are scoping out places for your students to eat, since we all know they are not cooking three meals a day, they should check out these two apps: Pocket Points and UConnection. Each time students turn off their phones in class they accrue points for food discounts and deals at many restaurants around town. How smart is that!
Pass on these great tips, tell your friends and like us on Facebook, Instagram, Twitter, and Pinterest. Find out more about how to use HaveUHeard as a great resource. Sign up for other great tips at haveuheard.com.