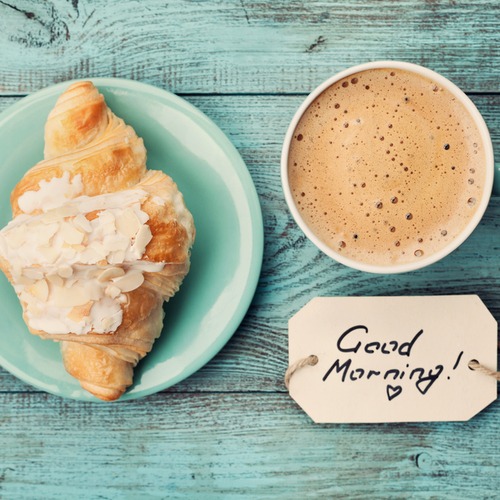 Our favorite meal of the day! Wakey-wakey!
Like any college town or city where many residents carry a yearly fun pass,  there are literally hundreds of dining options from fast food to fast-casual, from family-style to fine dining. The more time my daughter spends up there, the more places to eat we have discovered. You will find your burgers, pizza, Mexican, Chinese, barbecue, sushi, salads, Mediterranean; a restaurant for every palate, and every price point. So wakey-wakey get ready for breakfast!
Depending on whether you are touring with a prospective student or visiting your student in Orlando, who will undoubtedly be clamoring for a good meal, the options are plentiful. Some things to consider beforehand are price and time. It is not unusual for there to be a considerable wait, even with a reservation, on a game weekend or graduation, at some of the more popular selections. Please note some are in Orlando and others in Oviedo, which is right there too. I even listed a few in Winter Park, because the quaint town is just worth the 20-25 minute drive.
Ready, Set, Wakey!
Another Broken Egg Cafe – In Winter Park and has a wide range of yummy options.
Black Bean Deli – If nothing else, go for the Cuban coffee. They have light bites and quick snacks all day. All authentic.
Blu on the Avenue – in is Winter Park and they have a great brunch selection
Briar Patch – This belongs under breakfast and lunch and is worth the drive to Winter Park. Oh, and it also belongs under. Everything is delicious.
Brooklyn Water Bagel – the closest you will come to a New York bagel with all the toppings, but it is only a 10-minute drive from campus.
First Watch – This is one of my favorites. If you want delicious and a little more health-conscious breakfast (brunch or lunch too), this is the place. There is also a one on Alafaya too, where Newks used to be.
IHop – Because sometimes you just want a fat stack of pancakes and it is just one mile from campus.
Keke's – is clearly the best place for breakfast (and lunch), based on the fact that literally everyone I asked said go to Keke's. It is a diner-style chain with booth seating that serves your typical American breakfasts. The lines are worth the wait for the pancakes and/or French toast.
3 Natives – From Acai bowls to amazing salads to delicious wraps; he/she is all set here.
Maple Street Biscuit Company– A casual cafe serving melt in your mouth biscuits and sandwiches topped or smothered in gravy or syrup and southern sides. Breakfast and lunch (dinner on Saturdays). This being the south, you will want to naturally try their biscuits. Located in Oviedo on the Park. Closed on Sundays
Metro Diner – Located on University Boulevard near UCF, Metro Diner serves breakfast, lunch, and dinner but we are recommending breakfast/lunch. Featured on the Food Network's Diners, Drive-Ins and Dives, hosted by Guy Fieri.
Nick's Family Diner – is another brunch place on Orange Blossom Trail 30 minutes from campus, and they're vegetarian-friendly!
Omelet Bar – Don't let the name fool you; there is far more here than eggs. They serve incredible breakfasts, munch (as they say) and lunch.
Peach Valley Cafe– Located in downtown Orlando. Open for breakfast and lunch. They tend to get long lines on the weekends but serve free coffee and water for those waiting. Traditional breakfast comfort food with a southern flair. Don't let the peach in their name confuse you and try their apple fritters.
Press'd Juice Bar and Kitchen – located in Winter Garden, good acai bowls and smoothie place
Tropical Smoothie Café – has an endless amount of smoothie options, breakfast wraps, and lunch bowls.
TooJay's – in Waterford! They have a great breakfast, brunch selection until 11 from Monday  through Friday and on Saturday and Sunday up until 2 p.m
Townhouse – For an old-school breakfast (including American and Greek classics like gyros and spinach pies), this is the place. The wait can be long, but it is worth it if you want something a little more eclectic and value great service. (Please note: There is a new location diagonal to the old building.)
Yard House  – according to our interns, Yard House is a "yummy" brunch spot
If you are scoping out places for your students to eat, since we all know they are not cooking three meals a day, they should check out these two apps: Pocket Points and UConnection. Each time students turn off their phones in class they accrue points for food discounts and deals at many restaurants around town. How smart is that?
And, should you sleep in late, wakey works for brunch too, check out our Brunch recommendations.
Pass on these great tips, tell your friends and like us on Facebook, Instagram, Twitter, and Pinterest. Find out more about how to use HaveUHeard as a great resource. Sign up for other great tips at haveuheard.com.