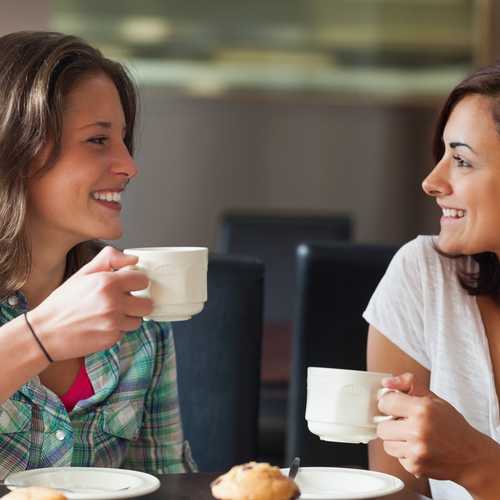 Spending Time
Whether you are coming up for a mother-daughter sorority weekend or just to spend time with your daughter, you will find plenty to do together. Shopping in Orlando is easy to find. There is a plethora of shopping right near UCF, including plenty of big box stores (check out our blog, A Little Retail Therapy, for that sort of shopping information), but the kind of shopping that may come after the call that cries, "I have nothing to wear," exists too.  These also may be the stores you may want to visit should you get lucky enough to partake in a Mother-Daughter weekend.
Downtown Disney and Disney Springs have a lot of shops too and can offer a lot of fun.
The Waterford Shops has many stores including Forever 21, Victoria's Secret, and Francesca's.  There are literally three outlet malls about 30 to 45 minutes from campus. Downtown Divas is a favorite boutique for many girls; as are Forema, Lizard Thicket, FYND, Blossom, and Henri Girl (which is temporarily closed).  You will also find American Eagle, Bath and Body Works, Roz and Ali, Torrid, and Yankee Candle.
The Mall at Millennia, 30 minutes from campus has Bloomingdale's and Macy's as its anchor stores, Abercrombie and the Banana Republic, among others, and many high-end stores like Jimmy Choo and Chanel. The Florida Mall, with over 250 stores and restaurants, including H & M, which is there too. Finally, there is the Altamonte Mall, also about 30 minutes from campus, with (another) Macy's, Sears, Wet Seal, and Hollister, among others and Oviedo Mall which is relatively close to campus and has a movie theatre inside the mall, which can be a good option if you can't go to Waterford, which is closest, but outdoor because the weather is bad.
The following local boutiques are popular among students too:
Henrigirl
Forema (2 locations)
Downtown Diva
Lizard Thicket
The Copper Closet
The Impeccable Pig
Sophie and Trey
Tria – a great place to look for formal dresses
4th and Ocean
If the weather allows, check out the Farmers Market on Saturdays in Winter Park or the Farmers Market in Lake Eola on Sundays.
Personally, we enjoy Elevate Yoga downtown on Orange Avenue in the morning, then The Orlando Eye or I-Drive in the afternoon.
Favorite 'Sport'
It's inevitable that in four years at UCF a little shopping expedition may be called for. I'm not going to lie, it's one of my favorite past times. Should you get up to UCF for a little mother-daughter time, you may find yourself at one or more of these. And when you're done, you and your daughter may want to indulge in a mani-pedi at Elegant Nails and Spa or Avenue Nails, two of the favorites among UCF students. Be sure to remind your shopper to ask for student discounts; many stores offer one with an ID. Some of the salons do as well. Check out our beauty blog to find the right salons.
Of course, there are many other things to do in the area. Check out our Nature vs Nurture blog for more ideas that don't necessarily include shopping.
Another favorite is a visit to Ferris and Foster Chocolate Factory, chocolate making company.  It's fun and obviously delicious. 4875 New Broad St.
Perhaps next, you may want to check out our blog on student budgeting.
Pass on these great tips, tell your friends and like us on Facebook, Instagram, Twitter, and Pinterest. Find out more about how to use HaveUHeard as a great resource. Sign up for other great tips at haveuheard.com.