HaveUHeard.com includes links to third-party websites and advertisements for third-party products and services. Product and service-specific opinions mentioned within the content of our blogs are entirely the opinions of the HaveUHeard.com team and its staff. It is our hope that you will find value in the products and services these third-party organizations represent, and patronize these businesses. Such advertising and marketing partnerships help make our efforts at HaveUHeard.com possible. Thank you for your support and ongoing interest. For additional information, please read our full HaveUHeard.com Disclosure Statement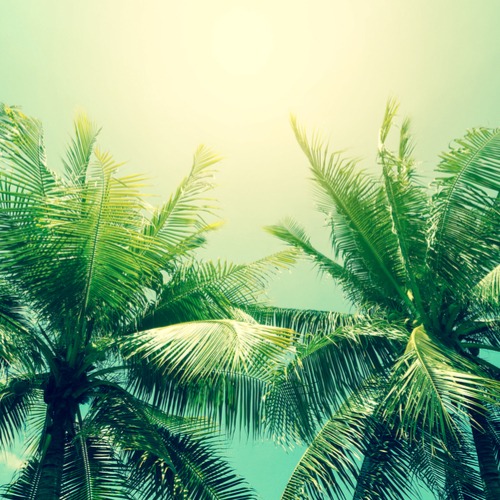 As they say, after Disney…
Once you've completed your obligatory Disney trip, your most recent trips to Orlando have probably been about seeing the school, orientation and move in (which means shopping too). By now you know that UCF is really a beautiful school. To boot, there is no denying that Orlando also gets some pretty awesome weather year-round (well, minus the ridiculous summer heat, but that is a great time to check out a water park or local lake). The winters are cooler than I expected; having lived in S. Florida for so long I had no idea it got that chilly at night, but they are still spectacular. Good weather makes us want to be outside and drink it in. Great news; there is plenty to do in and around Orlando (other than the typical commercialized Disneyesque sort of stuff) that will keep you enjoying nature and the outdoors.
It doesn't only have to be at the theme parks or football games (although there is nothing wrong with that either.) In fact, students actually love having Disney Passes because it is so close to campus. If they are Florida Residents, they can get special discounts. In four years, you should find the time to check out some of these places too; if you really want to get a feel for Orlando that is. Some people may dispute it, but ultimately I love nature and the outdoors. This doesn't necessarily mean I prefer a tent to a Hilton, but I do love fresh air. So the next time you visit, or perhaps your student just needs a little time off-campus.
Nature, Naturally
Lake Claire – Right on campus, the William E. and Mary Jo Davis Recreation Area is located at the end of Greek Park Drive and has all sorts of ventures. During boathouse hours, students may use equipment FREE of charge (except during UCF Football games). There is beach volleyball, soccer, corn hole, kayaking, and more! My favorite is yoga on the beach at 9:00 a.m. and Stand Up Paddle Board lessons. Lake Claire is open Saturday and Sunday from 10 am to 6 pm, and weekdays from noon to 6 pm.
Winter Park – Last weekend, my daughter's birthday, we spent a beautiful day having lunch and walking around. It is such a pretty town, no more than 30 minutes from campus, with brick streets and great dining and shopping.
While in Winter Park, venture over to Kelly Park and dip your toes into Rock Springs Run (it will be cold though). Kelly Park has camping and hiking and a swimming hole at the end of the creek's run, but the favorite activity is a winding float trip. You can bring your own tube or rent one from a number of vendors outside the park. There is also a lovely farmer's market in Winter Park on Sundays.
Black Hammock Adventures – Located on Lake Jesup with more alligators than any other lake in Florida. There you can ride this thing that is part airboat/part pontoon. I recommend timing it just so that you can see the impressive sunset. And on the way out (or in), you can pop into the Lazy Gator bar or the Black Hammock Restaurant (helmed by a former Executive Chef at Epcot's Chefs de France) for snacks, drinks and live music.
Blanchard Park has a really nice running trail and fields for sports and you don't need to pay to go! It is located on Dean Road approximately 10 minutes from campus.
Kelly Park Rock Springs  – If you don't mind driving a little further (about 45 minutes from UCF), definitely check out Kelly Rock Springs in Apopka. Definitely a warmer weather way to spend time with friends tubing and swimming in this natural free-flowing spring.
Lake Eola Farmer's Market – Sunday mornings (open 10 to 4). There is far more than fresh produce and plants. It is fun to check out the artwork and crafts like jewelry, pottery, and soap. And they are dog-friendly, so bring your leash.
Orlando City Soccer – Take in an Orlando City Soccer game. Tickets to games are on Ticketmaster or can be bought from their website.
Peace of Mind Kayak Tours – Located about 20 minutes from UCF,  you will see the beautiful landscape and history of Winter Park; towering cypress trees, lush ferns, bamboo, and a variety of flourishing sub-tropical flowers. Breathtaking views of luxurious private homes and exquisite estates.
The Little Econ – Great if you are looking for a bike trail. It takes you along an 8-mile trail, where you will see all sorts of wildlife, but my favorite part is the butterfly garden. The trail will eventually link to UCF and continue north to the Cross Seminole Trail through Oviedo and back to Blanchard Park. Most of the trail is shaded too.
Wekiva Island is a delightful wildlife oasis full of nature, where you can rent canoes and kayaks to check out the gators, deer, birds, and otters in their untouched surroundings. If you prefer swimming, sunbathing, volleyball, horseshoes and sitting around a communal fire pit; perhaps with some wine, beer and snacks from the on-site bar, the Tooting Otter, you'll be happy to know that food is served on weekends. There is even often live music. Wekiva Island should not be confused with…
Wekiwa Springs State Park– enjoy hiking or paddling on the Wekiva River or camping beneath the stars. It is a nature lover's paradise. Guided tours are available (even on horseback, which is $25 per person) and I personally think this is the way to go because I don't have a whole lot of experience with wild turkey, black bears, and deer.
Wild Willy's Airboat Tours – Have you ever been on an airboat ride? I believe everyone should do it at least once. Takes you through acres of wetland wilderness loaded with alligators, bald eagles, and wading birds. Located in Kissimmee, St. Cloud, about 45 minutes from UCF.
Although this is something that students wouldn't do with visitors, it is worth mentioning, because it is just that great….and maybe, when you visit, they will take you back.  UCF Outdoor Adventures takes students on great adventures from hiking, paddle boarding, and even camp! They even travel to places as close as Atlanta, or as far as Norway and the prices are student-friendly.
Lastly, don't forget to take a meal break. Here are some recommended choices for breakfast, brunch, lunch, and dinner.
Chances are your student who has come to love Orlando and UCF. Let's face it; Orlando is now their home away from home. (Trust me, at some point, you will overhear them tell a friend they are going home and mean back to school. It stings, but then you remember, that is exactly how you would want them to feel).  Plan to enjoy free time in nature with your students and making memories of this special time.
Pass on these great tips, tell your friends and like us on Facebook, Instagram,  Twitter, and Pinterest. Sign up for other great tips at haveuheard.com. Are you new to HaveUHeard? Here is how to best use the site.