HaveUHeard.com includes links to third-party websites and advertisements for third-party products and services. Product and service-specific opinions mentioned within the content of our blogs are entirely the opinions of the HaveUHeard.com team and its staff. It is our hope that you will find value in the products and services these third-party organizations represent, and patronize these businesses. Such advertising and marketing partnerships help make our efforts at HaveUHeard.com possible. Thank you for your support and ongoing interest. For additional information, please read our full HaveUHeard.com Disclosure Statement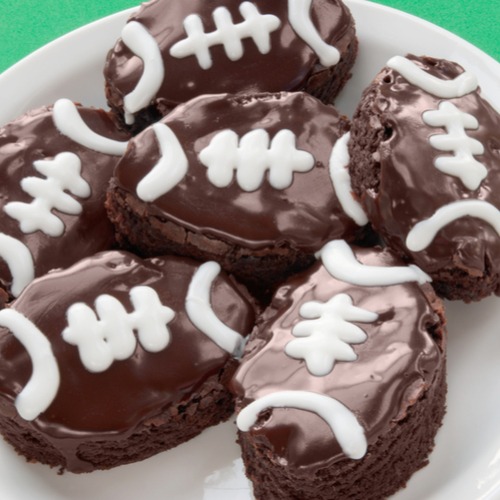 Knights Athletic Events, Are You Ready?
Note: Everything is a little different this year; even football. To better understand everything Knight's football, check out their A-Z Guide.
After the Knight's 2017 undefeated football season and 2018's 12-1, placing them in 4th of 130, UCF fans have been stoked for each upcoming season. So much so, that for the first time in Spectrum Stadium history, season tickets for 2020 are officially sold out! Fans who are interested in UCF Football season tickets can register to be contacted if any seats become available next season, to join the 2020 waitlist. Current season ticket holders do not need to register for the waitlist. Seat add-on and seat relocation requests will be fulfilled prior to seating anyone on the 2020 season ticket waitlist.
That said, HaveUHeard UCF students get in FREE to all Knight athletic events? Sign up now to get your FREE UCF Football tickets straight to your phone. If you registered previously (last season) you do not need to register again. Student tickets are in high demand and now have to be pre-purchased via UCFStudentTix.com using an Android or iPhone. Learn about digital ticketing. Keep in mind though that some student tickets only allow entrance through specific doors, so if you want to sit with your student, their free ticket may not work out. So be ready. A limited number of student guest passes are also available for $28 through your account.
Non-Student tickets can be purchased on the Knight's official website as well as through Stub Hub, Vivid Seats, SeatGeek.com, or Ticketmaster. Season tickets are on sale now. Try to map out which games are of interest to you now; the earlier you purchase tickets, the easier it can be. Depending on the opposing team ticket prices vary, link to the new schedule.
Single-game tickets for our football season are officially available. Guests can call 407-823-1000 opt. 1 and purchase a single game ticket. Yeah, you're ready! UCF competes as a member of the National Collegiate Athletic Association (NCAA) Division I level primarily competing in the American Athletic Conference (AAC).  Fans, which include many loyal alumni, are often referred to as the "UCF Nation" and are represented by their mascot Knightro. The first game for 2020 is Friday, September 4, 2020, at Spectrum Stadium against the North Carolina Tar Heels. Go here for a full season schedule or check our calendar of events.
Traditions, Get Ready!
There are a few traditions you should probably get familiar with too. First, right before the game, the marching band plays UCF's war chant. You can pretty much follow the crowds as to when to karate chop and cheer, but you should know that when they sing The Star-Spangled Banner the crowd ad-libs a bit by changing the word night to Knights and screaming it extra loudly. When the team charges out of the tunnel; stomp your feet and scream some more. Finally, when the Knights kick-off; jingle your keys. Oh, and don't worry, when they sing the Alma Mater song at the end; the words will be displayed on the board.
When it gets closer to game days, UCF announces a schedule of what colors students are expected to wear. For example, they may announce that a game will have a "whiteout" or a "blackout." This means students should wear a black or white outfit and come fully spirited! Sometimes students forget and tend to wear gold or another color, but for the most part, students love following this color code!
And of course, you don't want to miss where to pregame.
Individual chairback seats are prohibited in the stadium. However, they are available for rental on a season basis by calling 1-800-510-5614.  A noon game can get dangerously hot if you are not in the shade. Get water. Sometimes you won't find out the time of the game until a few weeks even just days before. Plan ahead; you may not carry anything except a tiny purse, wallet, or clear bag into the stadium. You can find some cute ones here.
No alcoholic beverages are authorized in the stadium on game day (except in the stadium suites, club seats, the club lounge, and the East Side Club). But….check this out: Alcoholic beverages are permitted during the following authorized hours by anyone 21 years of age or older.
• For weekend games starting before 6 p.m., the open-container waiver shall be in effect from 8 a.m. until the game start.
• For weekend games starting at 6 p.m. or later, the open-container waiver shall be in effect from 12 p.m. until the game start.
• For weekday games, the open-container waiver shall be in effect from 4 p.m. until the game start.
Are you ready to tailgate (which, by the way, usually happens on Lake Claire or the Memory Mall)? Check out our GameDay attire blog for students. I'll see you there.
Parking on game days can be tricky
Beginning at 5 am on Saturday, all people in Parking Garage C, D, F or H will be subject to towing as well as B4, B6, B9 and H4 and the baseball lot
Garage E and F lots are open to people with gold zone permits
Traffic will be blocked from East Plaza to West Plaza on Gemini
Don't forget your game day attire. We've got recommendations for students and parents.
Here is the 2020 schedule:
Saturday, Sept. 19 at Georgia Tech (Time TBD | ESPN network)
Thursday, Sept. 24 at East Carolina (Time TBD | ESPN network)
Saturday, Oct. 3 vs. Tulsa (Time TBD | TV TBD), home
Saturday, Oct. 17 at Memphis (Time TBD | ESPN network)
Saturday, Oct. 24 vs. Tulane (Time TBD | TV TBD), home
Saturday, Oct. 31 at Houston (Time TBD | TV TBD)
Saturday, Nov. 7 vs. Florida A&M (Time TBD | TV TBD), home
Saturday, Nov. 14 vs. Temple (Time TBD | TV TBD), home
Saturday, Nov. 21 vs. Cincinnati (Time TBD | TV TBD), home
Friday, Nov. 27 at South Florida (Time TBD | ESPN network)
The American Athletic Conference Championship will be held Dec. 5. and will be televised either on either ABC or ESPN at a time yet to be determined.
Go, Knights!
Pass on these great tips, tell your friends and like us on Facebook, Instagram, Twitter, and Pinterest. Find out more about how to use HaveUHeard as a great resource. Sign up for other great tips at haveuheard.com.