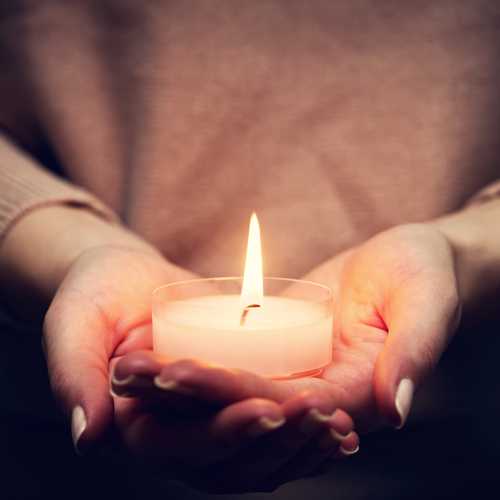 Continuing Traditions of Worship
If you're wondering about keeping up the tradition of worship, here are some thoughts. Shortly after my daughter started college, the first of the most important Jewish holidays were coming up (think the equivalent of Good Friday and Easter Sunday).  We had always gone to services together and had huge family dinners with the entire extended family. Since the holiday fell on a weekday, it did not make sense for her to come home. So, she did what many other Jewish students did; she went to services at the Hillel Student Center.
For all students, being able to continue to worship, pray and adhere to their religious beliefs is extremely important for several reasons. Having a place to worship on or near campus allows them to meet other students and have a Rabbi, Minister, Bishop or Priest to turn to should they need spiritual guidance. At or around UCF, there are a good amount of places to worship, regardless of your students' faith.  There are also religious/spiritual organizations at UCF.
You can find a list of those organizations here.
Jewish
Hillel: A non-profit 501(c) (3) organization catering to Jewish students located right across from campus at 3925 Lockwood Blvd, Oviedo. They also have a location in the Northview Student Housing on the 2nd floor. Shabbat services, that begin with appetizers and schmoozing are run by an egalitarian student and followed by a free dinner on Friday nights. Wednesdays are "Hump Day NOsh" where they serve up traditional food. Services are also held during the High Holidays, Passover, and other Jewish holidays. (Bonus: Rooms to study and many free snacks and coffee.)
Chabad –Lubavitch – located at 600 Oak Circle Oviedo Florida; Chabad welcomes all Jewish students regardless of their background, observance or affiliation. Actually, it says right on their website, "Zero pressure. Total pleasure." Chabad runs services on Shabbat as well as all of the Jewish Holidays, but prefer students to RSVP in advance. Shabbat services on Friday night beginning at 7:30 and dinner (free and delicious) is at 8 pm. On Saturday, services begin at 11 am and lunch is at 1 pm.
Baha'i
This actually considered the Baha'I Club; where students interested in the Baha'i faith can study, pray, and get involved in social and service activities.  For more information contact sheri.dressler@ucf.edu www.bahai.org
Catholic
The Catholic Center is located at Northview, 3925 Lockwood Blvd, Oviedo   407-392-0824   Hundreds of students attend 5 pm mass on Sundays (summer times may vary – check the website. In addition, there are bible studies, Tuesday mass and free meals, Wednesday Knight Fire (praise and worship, guest speakers, etc.) and much more. For more info, you can email info@ccmknights.com.
Mormon/Latter-Day Saints
A student organization at 1375 Woodbury Rd. is for followers of The Church of Jesus Christ of Latter-day Saints. Classes are offered on campus during the day and at local meetinghouses in the evening. Check their website for current information.
Baptist
The Baptist Collegiate Ministries meets on Thursdays at 7:30 pm in the Student Union on the 3rd floor Cape Florida Ballroom. BCM is sponsored by the Southern Baptist Convention, but there are many students of different denominations attend and welcome.
Christian Seventh-Day Adventist
Campus Advent Ministries (CAM) is an organization that meets every Monday and Friday evening in the Student Union. Check with the Student Union for the exact room as it tends to change. For more information email  campusadventministries@yahoo.com.
Methodist
The University Carillon United Methodist Church is located in Oviedo right across from the UCF stadium off E. McCulloch Rd. at 1395 Campus View Court.
Greek Orthodox
The Saint George Antiochian Orthodox Church is located at 24 N Rosalind Ave in Orlando. See their website for times of worship and events.
Muslim
Islamic Society of Central Florida is located at 1005 N. Goldenrod Rd. in Orlando. See their website for times of services and many events.
Buddhist
The Long Van Buddhist Temple is located at 6021 Cornelia Ave. in Orlando. See their Facebook page or call for more information. 407-745-4504
Hindu
A Hindu temple, Shri Lakshmi Narayan Mandir Inc. is located at 251 N. Klondike, Orlando. Call 407.294.6369 additional information.
There are also a few Christian based church groups that seem to be popular amongst UCF students. If interested, check out C3 Church or Real Life Christian, which has two services on Sunday mornings, one Monday evenings and many events geared toward UCF students. In addition, Wesley House is located at 1395 Campus View Court, Oviedo. Actually, my friend's son, a freshman, attended his first program there on Tuesday night (7:45 pm) and had great things to say about it. H2O Church Orlando, Summit Church, and Celebration Church are also Christian based churches that have services near campus.
Pass on these great tips, tell your friends and like us on Facebook, Instagram,  Twitter, and Pinterest. Sign up for other great tips at haveuheard.com. Are you new to HaveUHeard? Here is how to best use the site.