HaveUHeard.com includes links to third-party websites and advertisements for third-party products and services. Product and service-specific opinions mentioned within the content of our blogs are entirely the opinions of the HaveUHeard.com team and its staff. It is our hope that you will find value in the products and services these third-party organizations represent, and patronize these businesses. Such advertising and marketing partnerships help make our efforts at HaveUHeard.com possible. Thank you for your support and ongoing interest. For additional information, please read our full HaveUHeard.com Disclosure Statement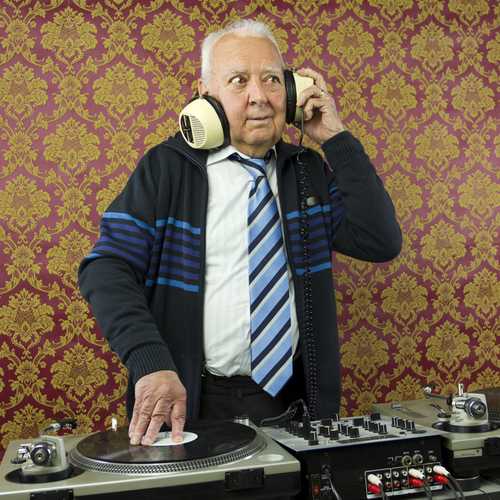 The Big Weekend
I had been accustomed to booking for Parents Weekend the second it was announced, based on my older children who went to other colleges. I was pleasantly surprised to learn that price gauging and availability are not as big an issue at the hotels near UCF. As of today, Parent's Weekend is postponed. Normally, the earlier you book your hotel, the better your choices will be. However, if your chosen hotel is booked, you may want to keep trying as sometimes rooms open up. Many hotels will give a discount if you tell them you are coming for UCF Parents Weekend too. Most of the local hotels are pretty flexible on cancellations (48 hours being the norm), but be sure to check all this out when booking. Our blog on hotels may help. Show your Knight spirit with great suggestions, including adorable clear game day bags (yes, there is a clear game day policy).
Note: First-Year Experience and the Pegasus Parent Program will offer multiple engagement opportunities this fall for families.
What to do
Parents Weekend is a wonderful weekend where you truly get the opportunity to see your students in their new role/home/independence.  It feels great to have them march you around campus and introduce you to new friends with confidence. UCF has many planned activities that you can sign up to participate in. I do have to tell you though that I don't know anyone that actually participates in these activities. Some go to the football game and many attend a pre-game or tailgate of some sort. Maybe we will go to one this year. You can register for the Family Weekend Package for $20, plus $1.30 in sales tax. It includes a great many of the activities and a t-shirt. The tailgate usually sells out quickly. (I am sure your student will find another one to attend.)
With the Knights playing so well, tickets have gotten more expensive for parents/guests. If you are registered for Family Weekend, you will receive a special link and promo code to purchase football tickets through UCF Athletics. This link will ensure that you purchase tickets in the Family Weekend section. The family weekend costs $27, if you and your family want to tailgate with the family weekend program, it will be an additional $25, AND the football game is an additional price (which they will get through an email).
Want to sit with your student? A ticket would need to be purchased for your student to give them an assigned seat with you…even though they get in for free with their student ID.
If your student is in a sorority or fraternity there will undoubtedly be activities planned with their respective houses. Sororities usually have a tailgate planned before the game as well as an activity or two to enjoy with your daughter and other families. Fraternities also have a tailgate planned, but if it's good food you're looking for, you probably should eat first. Frats are not known for their delicious fare. If your son is a pledge, it may not be worth the trip, however, because he will undoubtedly be working – setting up and cleaning up a good part of the weekend.
But Wait, Parents, There's More
Our kids are also lucky enough to go to school in Orlando where there is never a shortage of things to do. It is just nice to spend some time with our kids. Don't be surprised, but many parents don't go at all and hold out for a weekend in October when it is a bit cooler and further from when you just dropped them off. Although I have also heard from a few parents that their kids have told them not to come and then realized a day or two before that they wish they would because they realize other families will be there.
Where to eat
Don't shoot the messenger, but restaurants are crazy-crowded all weekend long. I have heard that the further from campus one goes, the better luck they have had in this regard. Of course, that also means daring to get into your car and navigate through the traffic and find parking again later. Try to eat at off times. We have even picked up subs and brought them back to our hotel. (Check out our blog on restaurants as to where is good.)
Are You Ready for Some Football?
Football is undoubtedly a big part of the weekend. From the tailgates to the actual game, whether your student is part of Greek life or not, this is a fun part of the weekend. There are many options for buying football tickets, but some parents have told me that by buying a four-pack of season tickets, one game just about pays for itself. Since students' tickets are free, it is surely worth supporting the Marching Knights. StubHub is always a good option for buying tickets.
Some parents use Parent's Weekend to make their first trip to Disney, Epcot, or Universal. This leads me to the expenses associated with the weekend; some parents choose not to come up at all for Parent's Weekend and simply come on a non-football weekend. We once flew our son home for the weekend instead. Transportation from Orlando isn't terribly costly, particularly in comparison to what we spend on a typical Parent's Weekend. Flying him home was cheaper than driving, paying for gas, tolls, meals, and hotel. And you can't forget a trip or two to the store to get all those things your student has been holding off on since they don't really fit into his/her new budget.
Finally, we've put together some great Game Day outfit suggestions for you to check out including stadium compliant bags. Pass on these great tips, tell your friends and like us on Facebook, Instagram, Twitter, and Pinterest. Find out more about how to use HaveUHeard as a great resource. Sign up for other great tips at haveuheard.com.