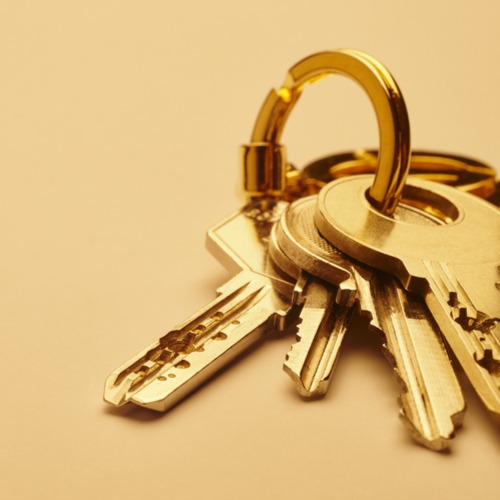 Tailgating Season Has Begun!
Football season is upon us and other than making sure you will be properly attired in black and gold and have your keys ready to jingle (this a Knight tradition), you will need to know where to go to pre-game. Pre-gaming, according to Urban Dictionary, generally means drinking before going to an event where drinks that you will purchase are more expensive. I believe the term crazy fun was included in the description as well.
Pre-gaming at UCF mostly occurs by Lake Claire where fraternity houses set up tents with their big wooden letters out front and Memory Mall, the giant grass lawn (no cars allowed) between the Student Union and the Arena where you will find mostly donors and the official SGA setup. This is also where the Marching Knights and live bands perform and there will be lots of food and drink.
Students who participate in Greek life will probably pre-game, or tailgate as they prefer to call it, floating from tent to tent or whichever frat they feel a connection to. I have experienced a fraternity tailgate and yes, crazy fun is a perfect description, but so is hot, crowded, and loud. Fortunately, the crazy fun outweighs the others; therefore tailgating still comes highly recommended.
Here are a few things that are useful to know before you tailgate at UCF; There is an actual schedule:
2 hours before kick-off, the Marching Knights perform outside the Student Union.
1.5 hours before kickoff, the band marches down Memory Mall, stopping to play the school songs in front of the Addition Financial Arena.
1 hour before kickoff the March to Victory begins, with Knightro, Pegasus, the Spirit Squad, and the Marching Knights leading fans into the game.
20 minutes before kickoff, the band performs its pregame show from the field of the Bright House Networks Stadium.
We recommend getting to your tailgating destination early as traffic on campus will become a nightmare. Make note of these street closings:
Gemini Blvd North (3 hours prior to the game)
Gemini Blvd East (3 hours prior to the game unless you have a GOLD pass)
Orion Blvd North (all day unless you have a GOLD pass)
Park your car (if you are coming from off-campus) in the following parking zones:
Gold Zone: UCF Donor only
Blue Zone: General Football Parking (free)
Red Zone: General Football Parking (free)
Green & Orange Lots: No football parking including Garage B
Frankly, skipping bringing a car to campus all together is probably the better way to go.
Tailgating at UCF is permitted on any surface lots or grass areas; it is not permitted in the garages. No kegs, glass containers, or beer funnels are permitted so be sure to bring your cups and cans. If the game starts before 6 pm you can start tailgating and drinking any time after 8 am (seriously, 8 am?). However; if the game starts at 6 pm or after, then you cannot drink alcohol until 12 pm. Drinks need to be in closed containers.
Also, unless you are in certain Gold lots, you can't technically tailgate until 12 pm, but typically as long as you don't raise your tent or drink alcohol, then you should be within the guidelines. Finally, if the heat is just too much, you may want to consider one of the restaurants in the Student Union, where there is usually a giant TV playing other college football games. Or, right across from campus, the Knight's Library (a bar), often has "indoor tailgating" parties.
Looking to up your tailgate experience? Check out Tailgate Guys turn-key – all you have to do is show up- they provide all the equipment (think tent, tables, chairs, and a television package if you want.) They reserve your parking, meet you at your car to lug all your stuff, and clean up too. Just steps away from  Spectrum Stadium. Pricing starts at $250.00. It doesn't get easier than this. I've been to my share of pre-games and football games and both are a lot of fun. Actually one might say they kind of go hand-in-hand. And after our Knight's fabulous last season, this year will surely be amazing. Learn more about UCF football and to learn about proper game-day attire for parents and for students.
Here is the official UCF Tailgating guide. And if you can't get to the game after tailgating, Island Wing Company has great food and TVs everywhere.
NOTE: UCF is going to the Gasparilla bowl! TICKETS AND FAQ- For the fourth time in history, the UCF football team is headed to the Tampa-St. Petersburg area for a postseason bowl game, this time to play in the Gasparilla Bowl. UCF will meet Conference USA representative Marshall at 2:30 p.m. EST on Monday, Dec. 23, 2019. It is important for UCF fans to purchase bowl game tickets from UCFKnights.com, as institutional ticket purchases can impact future bowl opportunities.
UCF ChargeOn Tailgate- Monday, Dec. 23, 11 a.m. to 1:30 p.m. Location TBD. UCF Alumni will host the official UCF ChargeOn Tailgate ahead of the bowl game. UCF will have a catered buffet, drink tickets, spirit swag, and appearances by UCF fan favorites.
Pass on these great tips, tell your friends and like us on Facebook, Instagram, Twitter, and Pinterest. Find out more about how to use HaveUHeard as a great resource. Sign up for other great tips at haveuheard.com.