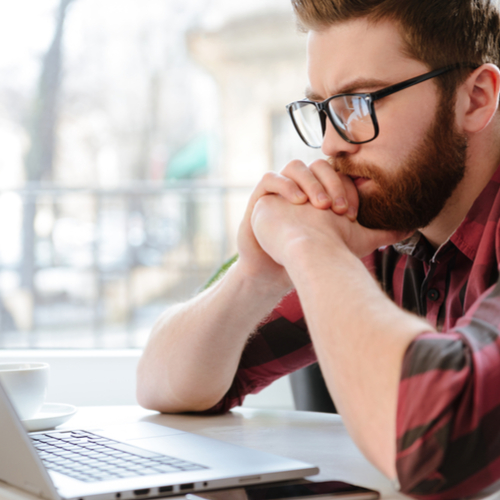 Online Test Taking for Today's Students
**While UCF is online, all course content will be delivered in Webcourses@UCF.
To take quizzes and exams online, the university will still be using ProctorHub and Respondus LockDown Browser to proctor testing.
Otherwise…
I have taken taking exams throughout my stay at the University of Central Florida in allocated classrooms across our vast campus due to large volumes of students taking the same exam at the same time. For example, in a typical Physics class, there are at least 300 students and it would be impractical to attempt to test that many students in one room without chaos or the threat of major cheating. Thus, several smaller classrooms must be reserved to spread out all 300 students to take the exam.
However, this can also be a long and tedious process, and classrooms are not always available. To avoid this situation, many teachers opt to use a testing service called ProctorHub. It allows for test and quiz taking on Webcourses. When students log into Webcourses and click on the exam, they are instructed to download Adobe and make sure that their webcam is working properly. Once this is set up, students can take the exam just like normal, but they are able to see themselves in the corner of the webcam. Students should be aware that while the professor is not staring at you at the moment, any noise, typing, or sudden movements can trigger an email to the professor which allows for further investigation for cheating. This isn't something that students need to register for, as long as they follow the instructions below, they will be fine.
For answers to any questions, students can learn more by reading the faqs.
To take a test using ProctorHub
Register for ProctorHub and select an available time to take the exam on the day of your assigned exam
You will need a valid UCF student ID
Download Adobe Flash Player (they will provide a link you can click on if you do not have it)
Test out your webcam BEFORE you begin taking the exam.
Make sure your microphone is turned on by clicking the button next to your webcam
When you begin the exam, hold your UCF ID up to the webcam for 5 seconds, then put it down and begin the exam.
Make sure you allow permission for the webcam and microphone to run. If you have to do this per question, then make sure you do it at the start of each question.
For additional technical specifications, click here.
Students who use ProctorHub have commented, saying it is a fairly easy program to use and have never had any issues; some, however, have noted that it can be a bit awkward at first and problems can arise. For example, one student's microphone on their laptop did not work, so they used the chat box available to the student and proctor. Another student noted: "I haven't had any difficulties with ProctorHub, and I always make sure to have it open and sit down about 20-30 minutes before the exam, so I can make sure everything is working and my area is clear of any study material."
ProctorHub does not have your professor staring at you the whole time, but it monitors for movements and noises out of the ordinary. If this is the case, an immediate email is sent to the professor. Here, the professor can go back and see what happened. They see it in a series of screenshots and photos of your webcam, but not as a video. It is important to remember that this is passive, so as long as students are not in a disruptive environment and are not typing, and of course not cheating, then they should be fine. Your screen is not being recorded either, just your webcam and microphone.
This is a fairly easy program to use as long as a student has a working computer with a built-in webcam and microphone available. It can be a little awkward seeing yourself take the exam, but students try their best to ignore it. Sometimes complications do arise where students have to click on the webcam to allow permission for each question, while some only have to do it once. It depends on if the professor sets up the exam by allowing you to view all of the questions at the same time, or one question at a time. If students ever have issues, they can contact support at (407) 823-0407 or webcourses@ucf.edu.
Shelly Massre, UCF Intern, HaveUHeard
Pass on these great tips, tell your friends and like us on Facebook,  Instagram,  Twitter, and Pinterest. Sign up for other great tips at haveuheard.com. Are you new to HaveUHeard? Here is how to best use the site.