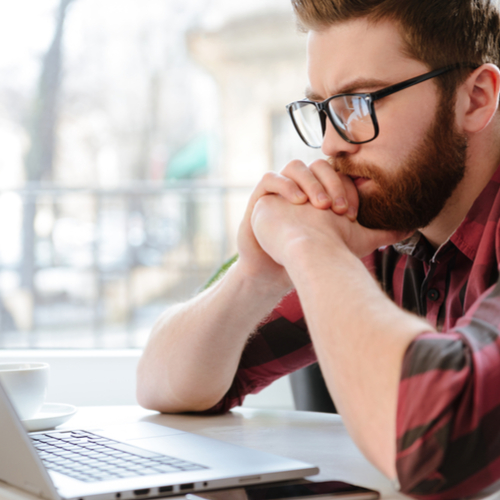 Online Test Taking for Today's Students
I have taken taking exams throughout my stay at the University of Central Florida in allocated classrooms across our vast campus due to large volumes of students taking the same exam at the same time. For example, in a typical Physics class, there are at least 300 students and it would be impractical to attempt to test that many students in one room without chaos or the threat of major cheating. Thus, several smaller classrooms must be reserved to spread out all 300 students to take the exam.
However, this can also be a long and tedious process, and classrooms are not always available. To avoid this situation, many teachers opt to use a testing service called ProctorU.  ProctorU is a live online proctoring service for students to take exams on their computers. Proctors, hired by ProctorU, use a specific process to replicate the face-to-face proctoring experience through the internet. Through this process, proctors can see the student, see what they are doing on their computer screen, and monitor their testing environment. Adhering to high accreditation standards within the industry, ProctorU is used among colleges throughout the country.
To take a test using ProctorU
Register for ProctorU and select an available time to take the exam on the day of your assigned exam
You will need a valid photo ID
All programs on your computer will need to be closed except for the allowed websites
You will need to have Adobe Flash Player Installed
The proctor will need to see the screen of the computer before the exam begins so have a phone or mirror ready2
The work area/testing space must be clear before taking the exams-this includes notes on a wall or papers underneath the desk
The testing environment must be in a private and preferably quiet and well-lit area
Cell phones, smartwatches, and tablets will be asked to be removed before starting the exam
The proctor must be able to see your face through the camera of your computer for the entire duration of the exam.
The proctor will then start the exam and the timer if the exam is timed.
For additional technical specifications, click here.
Students who use ProctorU have commented, saying it is a fairly easy program to use and have never had any issues; some, however, have noted that it can be a bit awkward at first and problems can arise. For example, one student's microphone on their laptop did not work, so they used the chat box available to the student and proctor. Another student noted: "I haven't had any difficulties with ProctorU, and I always make sure to have it open and sit down about 20-30 minutes before the exam, so I can make sure everything is working and my area is clear of any study material."
There is, however, a link to the homepage for any technical issues. If a problem were to occur before or during the exam, the proctor should have the knowledge and tools to help find a solution. Most issues using ProctorU are attributed to technical glitches. That is often why students should set up their registration with ProctorU early in the semester. Oftentimes, students can look at their syllabus to see when the exams are scheduled. They should sign up for their exams 72 hours prior so they can get a time slot that works best for them. Students should also test out the system before their appointment time to verify their system is ready to go.
If there are technical difficulties during the exam, ProctorU will document them and communicate with the students' instructors to make alternative arrangements. Utilizing ProctorU is one way that UCF can test their students without compromising the integrity of the student body as well as maintaining a high level of academic rigor. UCF also uses a second, but a similar method, called ProctorHub. Whichever you choose, remember that should you have any issues that cause your test time to be interrupted, immediately take a screenshot of your work and try to continue the assignment. Then tell your professor, who handles each case-by-case.
Erica Strum, UCF Intern, HaveUHeard
Pass on these great tips, tell your friends and like us on Facebook,  Instagram,  Twitter, and Pinterest. Sign up for other great tips at haveuheard.com. Are you new to HaveUHeard? Here is how to best use the site.