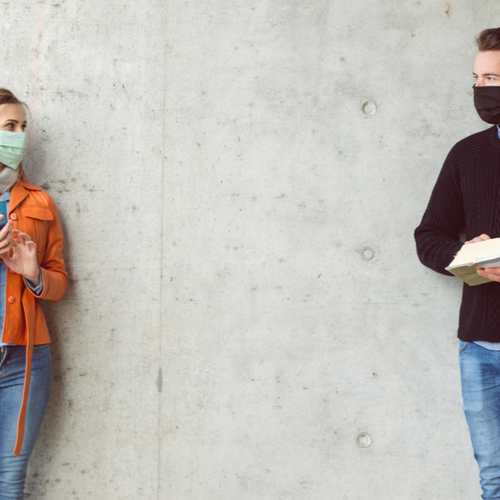 Where is a Safe Spot at College?
Safe, Sane, and happy, is that possible? As colleges are doing their best to come up with ideas as to how to keep our students safe and healthy as they reopen campuses, we can only hope that our students will adhere to those rules when they leave their classrooms. Let's face it; it is not easy to enforce social distancing among a population that has a tendency to want to gather. Isn't one of the best parts of college, socializing? 
We realize we can't replace a good frat party or tailgate, but there are alternatives to fun near campus and since outdoor fun appears to be the safest alternative these days, we have come up with open-air ideas. Given that we are living under such unprecedented circumstances, we always recommend double-checking on hours, etc. before heading out.
Parks
Jay Blanchard Park

– on Dean Road is less than 15 minutes from campus

Kelly Park/Rock Springs

– It is about 45 minutes away, but it can be such a nice day. 

Kayak-Canoe-Paddle Board Launch at Kelly Park's Camp Joy: $3 for 1-2 people; $5 for 3-8 people; and $1 for additional people. Launching hours are between 8 am and 12 pm; Guests must return no later than 5 pm.

Lake Claire Recreation Area

– Right on campus, the William E. and Mary Jo Davis Recreation Area is located at the end of Greek Park Drive and has all sorts of ventures. During boathouse hours, students may use equipment FREE of charge (except during UCF Football games). There is beach volleyball, soccer, corn hole, kayaking, and more! My favorite is yoga on the beach at 9:00 a.m. and Stand Up Paddle Board lessons. Lake Claire is open Saturday and Sunday from 10 am to 6 pm, and weekdays from noon to 6 pm.

Lake Eola Park

– a 43-acre recreational area you can picnic along the shore, feed the swans, and even watch fireworks at select events.

Mead Botanical Garden

– described as a "48-acre urban oasis" 

The Little Econ

 – Great if you are looking for a bike trail. It takes you along an 8-mile trail, where you will see all sorts of wildlife, but my favorite part is the butterfly garden. The trail will eventually link to UCF and continue north to the Cross Seminole Trail through Oviedo and back to Blanchard Park. Most of the trail is shaded too.

Kelly Park/Rock Springs

– features a free-flowing natural spring, which is only 68 degrees year-round so consider yourself warned before tubing, and picnic pavilions. Tube rentals are available from vendors outside the park; but you may bring their own pool noodles or floats, which must be less than five feet in length or width. The waterfront closes one hour prior to the park closing. 

Wekiva Island

– free to enter, and only $1 on weekends or holidays. The surrounding Wekiva River stretches 16 miles and kayaks, canoes, and paddleboards can be rented. There is an 8-mile rollerblading, running, or walking path and great fishing spots.
Restaurants that have outdoor space for dining.
Of course, if you notice that your student is experiencing any type of stress or anxiety from the new rules on campus, there are resources available. Learn more in our blog The Stress Happens to All.
Here's to a safe and healthy school year for all. Pass on these great tips, tell your friends and like us on Facebook, Instagram, Twitter, and Pinterest. Find out more about how to use HaveUHeard as a great resource. Sign up for other great tips at haveuheard.com.