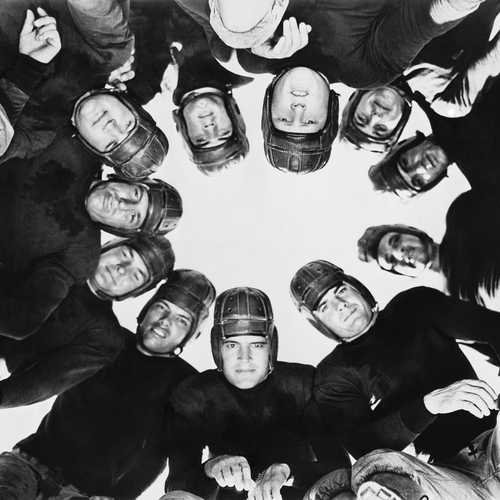 UCF Sports
If I think back to touring UCF when it was down to decision time as to which college, one of the first things I realized was that I better learn a little something about sports. Don't get me wrong; even when you don't know what's really going on the court/field; the enthusiasm and excitement can't be beaten.  The important part is to know when to karate chop, cheer and jingle your keys (I'll explain shortly). You also might benefit from a few other bits of information, like where to buy tickets or where to sit during a game. (Hint: The key is learning where to sit in the stadium based on time of game and shade.)
Student Tickets
Did U know…UCF students get in FREE to all Knight athletic events, including football? Football, basketball, and baseball are the most popular, but tickets are available to view golf, lacrosse, soccer, swimming & diving, tennis, and track & field too. Getting tickets is fairly easy too.  All events are first-come-first-serve and seating is subject to availability. To boot, your student can purchase up to two student guest tickets to UCF Football games the week of the game by bringing a valid UCF ID to the Addition Financial Arena or Bright House Network Stadium's east side box office on game day. These additional ticket prices are based on the lowest-priced individual game ticket for that specific game and are available while supplies last. Keep in mind though that some student tickets only allow entrance at some venues through specific doors, so if you want to sit with your student, their free ticket may not work well.
Students can also make a donation of $30 to be a part of the Student Knights Club. Students will receive a plastic SKC card to show to each UCF football game as a "fast pass." They will be entering through a different gate so they do not need to wait in the long student line. They also receive a free t-shirt and weekly emails that update students on ALL sports. 
Don't worry if you can't make it to a game; you can always watch it on Knights TV. And if you can't get to a football game next season, this is a great option. After the 2018 season, which was remarkable and spectacular, 2019 should be noteworthy as well. Here is the schedule.
UCF competes as a member of the National Collegiate Athletic Association (NCAA) Division I level primarily competing in the American Athletic Conference (AAC) for all sports. The Knights field 16 varsity teams, 6 men, 9 women, and one co-ed sport, that have won numerous national and conference titles. The Knights football team won conference championships in 2007 and 2010, and the Knights women's basketball team won two conference titles as well. The UCF cheerleading team has captured two national titles too. Athletics facilities on the campus include the world-class facilities like the 44,206 seat Spectrum Stadium, also known as the Bouncehouse, because of the way the stadium vibrates and shakes when fans jump and cheer, the 10,072 seat Addition Financial Arena, the 3,000 seat venue, John Euliano Park, the UCF Soccer and Track Stadium, and the UCF Softball Complex.
With a large and loyal alumni base and strong student support, the excitement of game days builds rapidly depending on the start time. All these sports fans are often referred to as the "UCF Nation" and are represented by their mascot Knightro. There are a few traditions you should probably get familiar with too. You can pretty much follow the crowds as to when to karate chop and cheer, but you should know that when they sing The Star-Spangled Banner the crowd ad-libs a bit by changing "gave proof through the night" to "gave proof through the Knights!" "Knights" needs to be screamed extra loudly. When the team charges out of the tunnel; stomp your feet and scream some more. Finally, when the Knights kick-off; jingle your keys. Oh, and don't worry, when they sing the Alma Mater song at the end; the words will be displayed on the board.
Non-Student Sports Tickets
You can purchase additional tickets on the official website provided the game is not sold out. Other sources include Stub Hub, Vivid Seats, SeatGeek.com or Ticketmaster. Try to map out which games are of interest to you now; the earlier you purchase tickets, the easier it can be. Depending on the opposing team ticket prices can vary.
Did you know UCF's athletes have an average GPA of 3.0 or higher for 18 consecutive months and earned a 93% graduation success rate, which is number one in the nation? That's impressive, don't you think?
Comfort? Really?
Individual chairback seats are prohibited. However, they are available for rental on a season basis by calling 1-800-510-5614 or by visiting www.knightseats.com. A noon game can get dangerously hot if you are not in the shade. Get water. Sometimes you won't find out the time of the game until a few weeks even just days before, plan ahead.  You may not carry anything except a tiny purse, wallet or clear bag into the stadium.
No alcoholic beverages are authorized in the stadium on game day (except in the stadium suites, club seats, the club lounge, and the East Side Club). But….check this out: Alcoholic beverages are permitted during the following authorized hours by anyone 21 years of age or older.
For weekend games starting before 6 p.m., the open-container waiver shall be in effect from 8 a.m. until the game start.
For weekend games starting at 6 p.m. or later, the open-container waiver shall be in effect from 12 p.m. until the game start.
For weekday games the open-container waiver shall be in effect from 4 p.m. until the game start.
I wrote a lot about football, but basketball is exciting at UCF as well. There are season ticket options available for that too. They play right in the CFE Arena and are a Division 1 team. Here is their schedule. Actually, once the UCF Nation gets going; it's fantastic.
There is an ice hockey team and the games are actually pretty fun to go to! The arena is a little further, and they play at the RDV Sportsdex Ice Den in Maitland. Their schedule can be found here.
As well, UCF Baseball also is a lot of fun to go to and they play right on campus at Jon Euliano Park. Their game schedule can be found here.
Finally, the Orlando Apollos just had their launch game in at AAF division and they play at the Spectrum Stadium. Here is the link for their schedule and tickets.
Are you ready for UCF sports and to tailgate? I'll see you there. Go, Knights!
Pass on these great tips, tell your friends and like us on Facebook, Instagram,  Twitter, and Pinterest. Sign up for other great tips at haveuheard.com. Are you new to HaveUHeard? Here is how to best use the site.