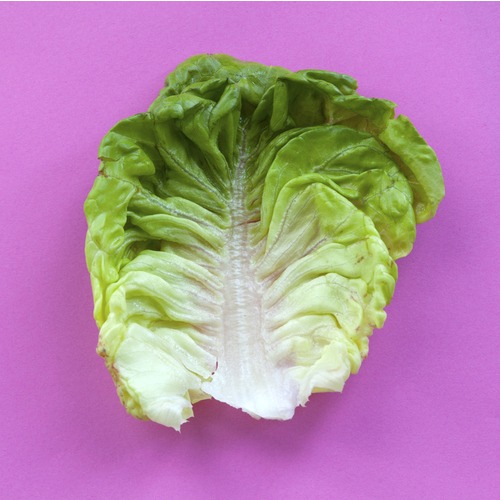 Eating, it really does help concentration!
It can be hard to be eating 'healthy' when at college. Meal plans, rushing to and from classes and activities, budgets, the amount of burger, pizza and fast-food restaurants surrounding UCF, and, of course, late-night food runs definitely compromise our student's plan to not gain the Freshman 15 and stay in shape. (Please note I did not mention the calories that come with a few drinks, but the reality is they often work into the equation.) Don't get discouraged yet though. Today's college students are demanding higher quality foods varied in taste and economically priced. There are several apps that many students can download for the latest promotions and deals at some of their favorite places. These include Hooked and Pocket Points. Below are some of UCF students' favorites and a few ideas that may help your students stay on track and healthy. Wellness & Health Promotion Services also holds monthly workshops about healthy eating (and other healthy habits).
Clean Juice – have juices, acai bowls, small bites, and smoothies.
Crispers – are both in Waterford Lakes Town Center (also on N. Alafaya Trail) and both serve healthy soup, salad, and sandwich sort of fare. They are obviously different, but both have healthy options and are fairly priced.
3 Natives- on N. Alafaya Trail is one of my daughter's favorites. Their menu includes Acai bowls, Smoothies, Cold Pressed Juices and Shots, Wraps, Salads, and Bagels.
Fresh Kitchen – In Waterford Lakes Town Center, students build their own fresh to order bowls including mixed greens, sweet potato noodles, roasted veggies, hormone and antibiotic-free grilled meats, fresh seafood. The entire menu is 100% gluten-free and they do offer vegan options.
Hummus House –  Located on University Blvd. near campus and Winter Park, this is a favorite for Mediterranean foods. You can create your own bowl. Gluten friendly and vegan options.
Little Greek Fresh Grill – serves Mediterranean style food; generally a healthier option.
Press'd Juice Bar and Kitchen located in Winter Garden, good acai bowls and smoothie place
The Simple Greek – Chipotle-style but all Greek and very healthy food.
You know what they say about a Mediterranean diet…
Zoe's Kitchen- Located on N. Alafaya Trail, serves a traditional Mediterranean menu in a fast service fashion including baked feta, various hummus flavors, various salads including a Greek and Mediterranean salad, sandwiches and pita, Piadina, kabobs, and bowls.
Designer Greens- also on N. Alafaya Trail serves build-your-own salads, Panini sandwiches, and wraps. Half salads range from $6.69 to $7.69 with an additional charge for adding grilled chicken or sliced turkey. Grilled sandwiches are also in the $7.00 range.
There is a GNC for supplements, vitamins, and protein powder right in the plaza complex and a Vitamin Shoppe located in Waterford. Even at some of the fast-food restaurants, if your student can resist temptation, many offer healthy alternatives including salads, grilled proteins, and veggie burgers. I, personally, am a big fan of the veggie burger at Burger Fi, but then again I really like their fries too, so that may defeat the purpose. Sprouts Farmers Market in Winter Park on Aloma Avenue is great.
We have a few ideas that may also help. Perhaps just forward this whole blog to them, because…well, you never know how they are going to take advice coming from their parents, particularly if you mention the Freshmen 15. Carry healthy snack options in your bookbag or backpack. There are many low-sugar, high-protein bars available now. Buy them in bulk and grab one before you leave for the day. Fruit is always a good choice. Apples and bananas work well when you're in a hurry.
Try to get up early enough that you don't have to skip breakfast. Things haven't changed in that respect; breakfast is still the most important meal of the day. Make a quick shake in the morning, or keep oatmeal packets, or get to the dining room early enough to eat. A veggie omelet makes for a great start to your day.
Beans really are a protein and they are cheap! Try to get protein in every meal. You will stay full longer. If you have a meal plan, make a point of starting meals with a salad. Salad bars offer many choices (some better than others, so be careful). Go easy on the creamy dressings. Speaking of meal plans –grab those apples and bananas to take back to your room now after you're done eating.
Plan Ahead
Work meals into your schedule. While it can be nice to take all your classes back to back on Tuesday and Thursday only; if it leaves you no time to eat in between, it's not as great a plan as you thought. You may end up binge eating or grabbing some less thought out meals in between classes. And if you do eat in the dining room; try not to linger. That's when you end up going back up for the seconds (or thirds) you really don't need. Don't drink your calories. Yes, I am talking about beer, wine, liquor, but I am also referring to sugary sodas, ice tea, lemonade, sports drinks, etc. Water is truly the best thirst quencher and it is so good for you. Carry a reusable water bottle everywhere.
If you want to enjoy some of the junkier meals (we all do at some point), at least opt for the less processed option. For instance, Annie's makes mac-n-cheese that have a lot less junk in it than others. Peanut butter, a great source of protein, comes in many varieties. Try to find the one with the least amount of additives. There are even healthier choices in ramen noodles and then you can add some veggies to them and maybe even an egg and you are good to go. And there is always Smoothie King right on campus, where students can grab a filling smoothie during breaks between classes.
For those of you that cook in your apartment; invest in some plastic storage containers. This way when you make a meal you can make enough to store it in portions for more meals. Cook things like rice and quinoa in bulk and use them as needed. They last and can be put into or with so many other things. Plan ahead. Think about your schedule of classes and everything else. Even study time, when snacking can be practically essential, takes planning. It will just make it easier and studying will go better if you have smart snacks rather than things that will make you full and tired.
As part of UCF's Health and Wellness, they post healthy recipes for students.  To help them with eating a more healthy diet. There is also information about Wellness Workshops that include food demos. (Some other workshops include, among others, healthy relationships and stress management.) In addition, FreshU is a great option for UCF students that provide free workshops on learning how to eat and cook healthy foods.  You may also want to check out The Arboretum. They will show students how to grow vegetables and plants on campus.