HaveUHeard.com includes links to third-party websites and advertisements for third-party products and services. Product and service-specific opinions mentioned within the content of our blogs are entirely the opinions of the HaveUHeard.com team and its staff. It is our hope that you will find value in the products and services these third-party organizations represent, and patronize these businesses. Such advertising and marketing partnerships help make our efforts at HaveUHeard.com possible. Thank you for your support and ongoing interest. For additional information, please read our full HaveUHeard.com Disclosure Statement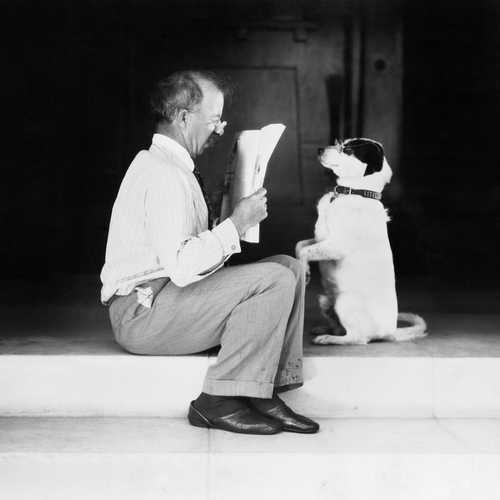 ….It's a Good Thing
UCF,  Student Academic Resource Center, wants students to know that whether you're needing help with study skills or find a specific subject to be challenging, don't wait to reach out for support. In addition to SARC Online, you can also get ACE coaching, Supplemental Instruction, and tutoring fully online!
Students who attend UCF, are no different than many other highly sought after colleges, they will be faced with challenging classes, taught by respected and renowned professors. Using tutoring assistance to keep up with studies is an excellent idea. They are no longer in high school where a student can often coast by; succeeding at UCF requires taking classes seriously. At the same time, there are many opportunities to get involved and enjoy these four years including football games, Greek life, and outdoor activities. A student needs to be able to balance all of this, which can prove daunting to many. But since the admissions process has grown more selective, the understanding is that many of these students have already been faced with balancing academics, social and civic activities.
Just in Case
If your student mentions they are having difficulty, there are many places they can turn; including speaking with their professor and/or teacher assistant. There are also peer academic study groups. Students should explore the college they are in. The chemistry department offers free tutoring to all UCF students. (Closed during the summer semester and during the pandemic. continue to check back for opening.) For math classes, look to the Math Success Center, which is presently offering online support.
There are tutoring services for most colleges within UCF. For example, there is a "tutoring" writing center in Trevor Colburn Hall where writing tutors will be able to make a meeting with a student and help them on any writing assignment they need assistance in. These tutors are students and are free to all UCF knights. Academic assistance with EXCEL – If you are a STEM major you can join the EXCEL program. This program provides free classes and tutoring for STEM programs within UCF. They welcome walk-ins so no appointment is necessary. The tutors are student peers so depending on the tutor you get, you may require someone more advanced.
For many classes, students are turning to outside assistance. A good place to start though would be at SARC (Student Academic Resource Center) in Howard Phillips Hall, but presently offering online help, which provides trained peer tutors in over 30 subjects for free. It is recommended that students go regularly and bring all their class materials. The tutors will demonstrate how to take notes, read the textbook, and study techniques necessary for academic success. Bonus: They even have finals week reviews. There is also Online Peer Assisted Learning, OPAL, which is pretty self-explanatory and Supplemental Instruction, SI, which gets students together with people in their class to compare notes, discuss important concepts, develop strategies for studying and learning the subject, and test themselves before their professor does.
Students can also go on Fiverr to find tutors.
UCF also has the Knights Academic Resource Services, KARS to help students find a quiet place to study, tutoring for a specific course, have your laptop fixed or learn how to start a research paper and more. I am a big believer that every student should probably visit the Writing Center while at UCF because at some point they will have to write something; whether it is a research paper or a resume. Another good resource can be found via UCF's test prep courses.
Unique to UCF is StudyCube, which provides class notes, study guides, practice exams, flashcards, summaries, tutorials, and online practice exams. Packets are $14 each but the first set is free online when you create a new account (and sign in through Facebook). Students can also snag a coupon throughout the semester for printed copies. Students can also check out StudySoup that currently has tons of notetakers from UCF who over the last few years have created 677 documents across 138 classes in 27 subjects. This can be a great resource. Then, if you don't mind paying for tutoring, there are additional options. Varsity Tutors does both online and in-person tutoring (they will come to your student), depending on the subject. Their prices range from $49-55 a session and they often run promotions.
There is also Study Edge that offers support through an app. Prices are based on different levels of membership and provide students with access to live reviews, videos, and supplemental study packets, but they don't have all the courses, so before signing up be sure it is worth their while. Student-athletes, aimed at freshman and sophomores, have their own special tutoring programs offered for over 75 classes 6 days a week. Tutoring happens in both individual rooms and also group study areas. Finally, there is ClutchPrep. It is a little expensive, but a great tool for science classes.
1-888-97-STUDY.
And just so you know, there is some re-vamping of the study zone in the library on the 5th floor. The Circulation Desk will provide earplugs if you ask, too. I wish I could see the look on your student's face when you tell them that. UCF also has student tutors specifically for athletes, so if your son or a daughter participates on a UCF sports team, they should check it out. This resource is also always looking for student tutors so this is a great way to not only boost a resume but also make some extra cash!
Textbook rental and purchase company Chegg offers Chegg Study. Students have found success in working with their specialists. They offer study help in business (finance, economics, accounting, operations management), Engineering (computer science, electrical, mechanical and civil engineering), Math (algebra, calculus, stats and probability, and other math) and science (physics, chemistry, biology). Chegg Study is a great tool for help with homework. Also, get step-by-step solutions and answers in a pinch from experts and subject enthusiasts for your courses, 24/7. Stay ahead in your classes with Chegg Study for $14.95/month or $99.95/year. For more personal help, they also have a Chegg Tutor which gives more one-on-one help. The price is $15/week for 30 minutes (50¢/additional minute) and they offer a free trial.
And, students also speak highly of the Knack App, a peer-to-peer tutoring approach that allows students to find peers through the app that have done well in particular courses and schedule on their time. They offer package pricing but it equates to approximately $25/hour. They do offer discounts for higher hour packages including a semester pack and a yearly pack.
Finally, a good thing to know is that scanning on campus can be done at All Knight Study or the library, but there are apps for phones that make scanning really easy too. Color printing can be done at the library (no longer at All Knight Study.) Of course, even with great tutoring, it always helps to have a great place to study. Here are some that come highly recommended.
Pass on these great tips, tell your friends and like us on Facebook, Instagram, Twitter, and Pinterest. Find out more about how to use HaveUHeard as a great resource. Sign up for other great tips at haveuheard.com.