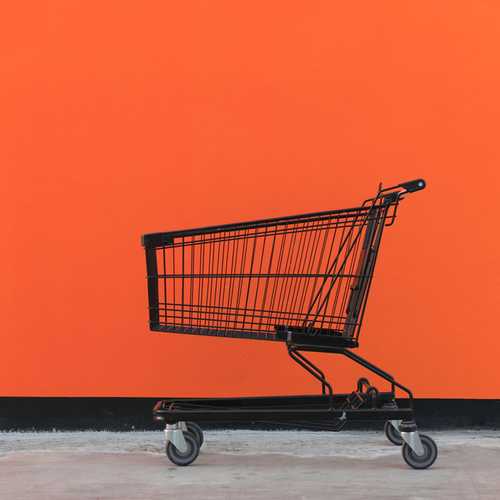 Make Some Moola While at School.
Some students have to work to pay for college, some consider their school work their only job and fortunately don't have to find work outside their studies, and others choose to work while at school to supplement their spending. Whatever the reason, it is rarely a bad idea when a student gets a job, whether it is to pay tuition or housing, plan for their spring break trip (see our spring break blog for more information on that), backpack throughout Europe after graduation or simply to augment their wardrobe; working while in school is not new.
Students can check on CraigsList, Indeed, SimplyHired, SnagaJob, Monster, ULoop, and WayUp for possible part-time job opportunities. Each is updated regularly.
Working it, check out what students are doing at UCF to make money.
Bartending – Apparently, this is a really coveted position, probably because the money is so good, but be prepared for very late hours, even on school nights.
CARE.com – Students can sign up and post availability to babysit, dog sit, tutor, etc. The average pay is about $12 an hour.
Country Club catering – hostess – Some of my daughter's friends work at a local country club. It can mean some late nights, but there are also weekend day affairs.
Donate blood – Some students choose to donate plasma at Biotest Plasma Center in Research Park. It is a quick way to get cash; you can make $100 your first time donating and $40-$60 every time after that. Drink plenty of water beforehand.
Fiverr – a great place for students to list the services they offer (or parents).
Becoming a dog/cat walker or dog/cat sitting, apply to be a pet sitter at Rover. You will need to pass a basic background check.
Shipt – Become a shopper for Shipt.
StudySoup Notetaker – This is a great job because it doesn't really require any extra time. If you are an excellent notetaker you can make up to $500 a semester by taking notes as an Elite Notetaker.
Get paid to play with dogs by becoming a sitter with Rover to gain access to the nation's largest network of pet parents. Click here.
Internships – This is a great way to get real-world experience. You may start a broader search through the Career Center. For a narrower search, we recommend looking at your individual college or looking up specific companies that you may be interested in working for. Chegg has an internship site or check on some of the job sites including Indeed.com. Don't rule out LinkedIn as a resource either. And, if you have contacts with friends, families, acquaintances, ask if they know of any internships. Even HaveUHeard has a paid internship program.
It's Working!
But…while we are at it; the following internships just came across our desks…
Lifeguarding – There are lifeguard positions on campus and off. In a city like Orlando, there are many water parks and places that hire lifeguards. American Red Cross lifeguard classes are given right on campus at the RWC.
Mall – Yes, many students have said that there are plenty of part-time jobs at the malls near campus. Waterford Lakes Town Center, the Florida Mall, and the Mall at Millenia and Oviedo Mall literally have hundreds of retail stores and restaurants. Of course, working in a clothing store is the job I am afraid will cost us more than my daughter could actually make, but some students have better restraint so it can be a good job. If you saw her closet, you would understand my trepidation.
Notetaker – This is a great job because it doesn't really require any extra time. If you are an excellent notetaker you can make up to $500 a semester by taking notes for StudySoup as an Elite Notetaker.
Textbook Valet – Using their own social networks, students are trained to engage with other students to buy books, generate buzz around campus, and coordinate a campus book buyback. Campus reps make commission up to 20% of the buyback value they personally buy.
RA – (Resident Assistant) – This is a great way to get reduced housing and make some money. Students have to apply the year before (applications for Spring 2018 are closed. Check out the requirements online; there are quite a few as this position comes with great responsibility.
Knight Ride –Students drive golf carts around campus at night so students don't have to walk alone late at night. Students ride for free, but the school pays the drivers.
Teaching Assistant (T.A.) – If you do well in a class, consider being a TA! Some classes get paid for this, and it also looks good! Just ask your professor.
Tutoring – If there is a subject that you have already mastered, share your knowledge for $20-25 an hour with a student that needs some guidance in that subject. In particular, student-athletes are often provided with tutors in over 75 classes. They are always looking for more tutors.
UBER – Yes, some students with their own cars drive for UBER.
Wag – It's an app that connects dog owners with dog walkers. Its a quick way for college kids to get their dog fix, exercise, and some cash.
Waitress/Hostess – There are so many places to eat on or near campus and they all need help at some point.
Our inter works for a radio broadcasting company that owns three radio stations in Orlando! (WOLC 1059, WOMX 1051, WQMP 1019). They are always hiring for promotions assistants, now called brand ambassadors, for all three stations!
Students can also check here or here (this one requires UCF id and password) for on-campus jobs directly through UCF. UCF also offers FWS (Federal Work Study) programs for students in need of financial assistance.
Remember, students that hold part-time jobs may not be able to leave for school breaks, which may mean spending Thanksgiving, spring break or some of the winter break up at school. Some dorms are not open during breaks so this can be an issue.
Jobs open up when students leave for the summer. You can find a list of openings, both on campus and off, through Knights Connect.
UCF Downtown is now hiring for: member services, fitness attendant, building manager, group exercise instructor, and personal trainer. Apply online here.
Another great resource for finding work is through Fiverr; an online marketplace for freelance services. Students can list services they offer from tutoring, babysitting, car washing; you name it.
Pass on these great tips, tell your friends and like us on Facebook, Instagram, Twitter, and Pinterest. Find out more about how to use HaveUHeard as a great resource. Sign up for other great tips at haveuheard.com.