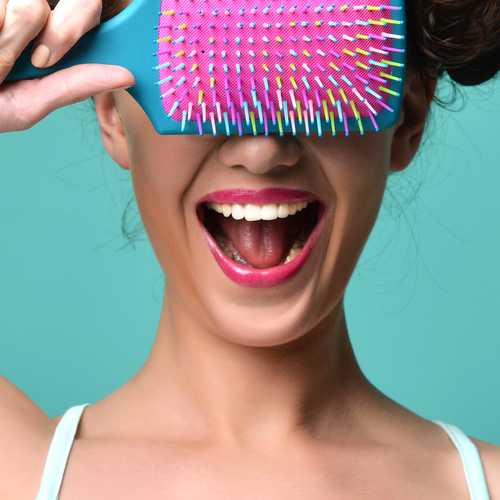 Look Your Beauty Best!
Beauty upkeep is important to your well-being. When planning for college, we rarely think about the fact that our kids may still have to visit hair salons and barbershops or get the occasional manicure and so on. Let's face it; they want to maintain their magnificence (and sometimes even hygiene). We certainly can't expect them to go from August until Thanksgiving without an eyebrow wax now, can we? So, I've asked around and my own daughter and her friends have tried many of these.
Barbershops
Floyd's 99 Barbershop (12101 University in the Plaza) is moderately priced.
Lady Jane's Haircuts for Men (on University)
Sport Clips (3402 Technological Ave.) A UCF student ID will get you $3 off your cut.
Stadium Barber Room – (right off University, 12050 Collegiate Way)
Stop Barber Shop (11917 E. Colonial Drive) If you swing by any Tuesday or Wednesday with your UCF ID, you'll get a $10 haircut.
Nail Salons
Note: Many of nail salons have upped their prices since corona caused them to close for a period of time. Be sure to check prices.
Avenue Nails (waxing too) There happens to be a Groupon available for Avenue Nails right now.
Beautique Nail Salon and Spa – only around 25 minutes away in Winter Park, but our interns say it is worth the drive.
Blue Water Nail – located on Collegiate Way and offers pretty good prices for their services
Club Nails and Spa (11229 E. Colonial Drive) Mondays & Tuesdays is buy-1-get-1 for another person, so bring a friend. Spend $45 on various services and get a free French polish or eyebrow wax. There is also a 10% student discount.
Elegant Nails and Spa (in Waterford Lakes Village)
Flex-I Nails Spa and Wellness – our intern really liked it here and they have gel manicures for only $20!
FX Nails (eyebrow waxing too)
Hand and Foot Spa (pricier, but my daughter claims it is worth it)
Lee Nails (also on Colonial)
Maxim Nail & Day Spa – They do far more than nails and our students love this place.
Posh Nails 10% off with student ID on Monday and Wednesdays
Spa Unico on E. Colonial
Super Nails and Spa – in Waterford, very convenient
Waxing & Threading
European Wax Center (Waterford) – has a student bundle
Eyebrow Connection (ask for Israt- she's my gal)
Hair Salons and Blow Dry Bars
Rosa Perfect Eyebrow
Venus Eyebrows Threading (on Alafaya)
Yasmin Eyebrow Threading
Hair Salons (do they still call them Beauty Parlors?)
If your daughter is getting a haircut, you may want to know that they have the option to sell their hair online. If they are going to get their hair cut anyway, they can sell the locks that are lopped off. High-quality hair can be valued at over $500 and with so many people getting their first post-pandemic haircuts, we've got a price calculator.
Alchemy Hair Salon in Winter Park is a favorite
Color Bar Salon (4498 N. Alafaya Trail in the University Commons) They also do hair extensions.
Educe Hair Salon can do anything, but can get pricey depending on your stylist. They have different specialists for different types of hair. Our intern highly recommends this salon.
Elegance Hair Salon (11602 Lake Underhill Rd) 25% off your first visit and you can book your appointments online
Just Blow It Blow Dry Bar & Boutique (in Waterford Lakes shopping center) Book online or by calling. They also do makeup and updo's. Check Groupon for possible specials
Mitchell Wade Salon in Oviedo is getting great reviews. Check their website for specials, including $10 off for both you and the friend you refer.
Mosaic Hair Studio & Blowout Bar – located at 541 Virginia Drive. A little more on the pricier side (a blowout is $37 and woman's haircut/blowout starts at $52) but is recommended by students.
Prive Salon – Located outside the Mall at Millenia, they offer hair services including cuts, styles, coloring, balayage and ombre, highlights, hair extensions. They also offer makeup and waxing.
Stella Luca is also a really popular, good hair salon in Winter Park
Tipsy Salon Bar (Winter Park, but my sources tell me it is worth the drive.)
Ulta Beauty – Located in Waterford Lakes Town Center. It offers hair, skin, makeup, and brows beauty services. Click on the link for special offers.
Xander Blue Salon, – in Winter Springs, is also a favorite of our intern.
Tattoo Parlors
Age of Ink– Right across from UCF on Corporate Blvd.
Eternal Devotion– highly recommended
Golden Tarot Ink Club – located in Winter Park
Good Vibrations ink Tattoo on I-Drive
OG Tattoos and Gallery- on IDrive
Not surprisingly there is plenty to choose from; the questions may be which are most affordable, conveniently located and have hours that fit students' schedules.  My daughter still won't trust anyone else with her organic Keratin treatments so we have to work that into long weekends or vacations. Manicures are another story; she tries them all (and as long as they fit into her budget, so be it.)
Sephora can be found Waterford Lakes that offers touch-ups and makeovers to quick-fix facials.
Pass on these great tips, tell your friends and like us on Facebook, Instagram, Twitter, and Pinterest. Find out more about how to use HaveUHeard as a great resource. Sign up for other great tips at haveuheard.com.