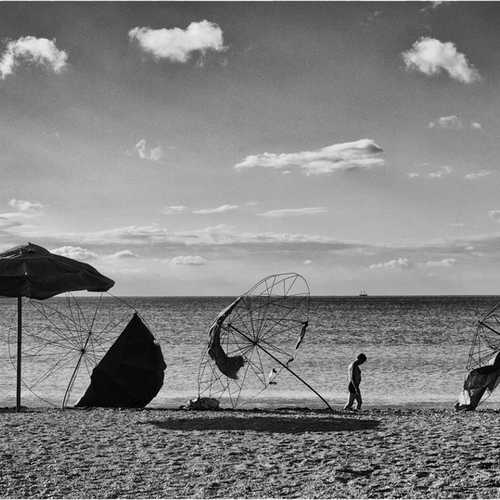 Post Hurricane,  Irma

Prior to Hurricane Irma, our blog talked about Hurricanes that had impacted Florida. It had been twelve years since a major hurricane the state. Hurricane Irma will be remembered not only for its strength but for its impact on the entire state of Florida causing damage and destruction on both the east and west coast. I live in South Florida where the Hurricane was forecasted to take a direct hit on the Thursday prior to its Saturday landfall. And as a resident for over 45 years, I felt anxious, worried and concerned as meteorologists threw out words such as catastrophic. You could see it in their facial expressions as they gave the latest track and you could hear it in their voices.

I, like every parent, also worried about my UF student. Was her apartment safe? Would she be able to handle this with her friends, instead of her family? She sent countless texts more concerned about us down in South Florida. She, herself, felt fairly okay knowing that it would not be as strong of a hurricane should it hit Gainesville. I was more concerned about her apartment building, trees around it and did she have enough supplies. UF has taken a lot of criticism from parents who felt they waited too long to announce they were canceling classes (actually Governor Scott ordered all schools closed throughout the state, needing them for shelters). Some parents wanted their kids out of Gainesville and closing that late, put them on the roads during a time when the south was evacuating in record numbers and the highways were virtually at a standstill, not to mention that gas was becoming a rare commodity.

Not everyone will agree but I think that UF did a good job of alerting the students about shelters, what to do, where to go, how to stay safe and so on. And, for the parents, there was the Facebook group for each class year where information was being provided (we suggest you follow them on Facebook; 2020, 2021). Did they do things wrong? Probably but most of us can look back and come up with many things they would have done differently. Even after the storm passed and UF announced they would start classes on Thursday, just 3 days after the Hurricane passed, more parents complained about their student not being able to get back to Gainesville, some still having no power, FSU and UCF were still closed and so forth. From a personal standpoint, I think that since the campus was safe and structurally sound, getting back to some semblance of normalcy was probably most needed by the students.  And, since they were able to determine that having the home football game of Tennessee would not drain resources needed anywhere else, this too would go a long way toward trying to move forward.

There is no judgment whatsoever if you had your student return home or fly out of Florida. We all make decisions that work best for our own family. And, UF has stated repeatedly, and notified their staff, to be flexible when it comes to homework, assignments and so forth. They have shared with all students, and parents signed up to receive this information, places they can get help if they need it.  I am not a psychologist or specially trained counselor. I am a mom and I can unequivocally state that my daughters and I have dealt with unexpected traumatic experiences and have found that life does go on. Being able to have normalcy, or for us, the distraction of class, work, extracurricular activities, sports, movies, anything other than dealing with a difficult time, goes a long way toward healing.

I have no doubt that UF will be there for your students and have heard your voices. If your student is still not being heard (or you), then contact UF. Our blog "Where the Wind Blows" was posted way before Irma developed off the coast of Africa. And, while the advice we gave still stands, having gone through Irma, there are a few other items I would add to the list.



Have a battery operated radio (and batteries for said radio)? These can be purchased for $10 or less. After losing power, we had everyone turn off their cell phones to conserve its battery life except for one and continued that rotation until all power had been used up. Having a radio allowed us to listen to emergency alerts (tornado warnings in the area) without using up our phones to hear this information.




Have a battery operated fan (and batteries for said fan). For the days that follow without power, it gets awfully hot inside the house. The fan gave us at least some relief.




From our daughters and our UF interns (not our daughter's) perspective, they welcomed getting back to class and not having everything pushed back even further. They felt that UF continually sent texts and emails to all students notifying them of where the shelters were and when they were at capacity. Professors moved test dates, homework dates and, for students unable to return to campus, are working with them for due dates.

Additional information on UF's storm preparedness can be found below (go ahead and bookmark them in advance)
University of Florida web pages:
www.ufl.edu
www.ufalert.ufl.edu
www.emergency.ufl.edu
UF Emergency Hotline
1-866-UF FACTS
Follow UF Alert on Twitter
Residence Halls: Tropical Weather and Other Emergency Preparedness
National Weather Service Briefing Updates

Pass on these great tips, tell your friends and like us on Facebook and Instagram. Sign up for other great tips at www.haveuheard.com.