HaveUHeard.com includes links to third-party websites and advertisements for third-party products and services. Product and service-specific opinions mentioned within the content of our blogs are entirely the opinions of the HaveUHeard.com team and its staff. It is our hope that you will find value in the products and services these third-party organizations represent, and patronize these businesses. Such advertising and marketing partnerships help make our efforts at HaveUHeard.com possible. Thank you for your support and ongoing interest. For additional information, please read our full HaveUHeard.com Disclosure Statement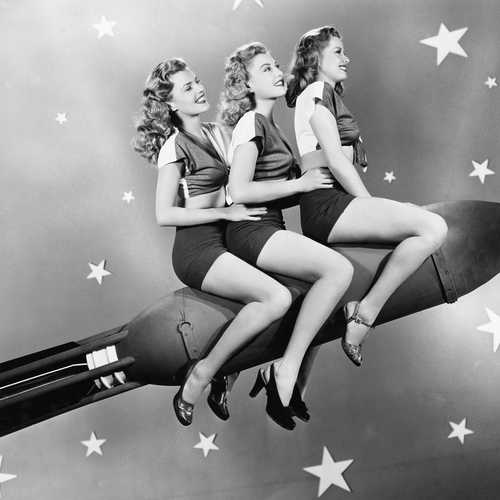 So They've Joined a Sorority
Congratulations! Your daughter has found a place to call home in Gainesville besides the University itself. Being in a sorority opens the door to so many wonderful experiences. I made some of my greatest friends when I was in a sorority at UF. They continue to be a part of my life through all of my ups and downs, good times and bad. To this day, some of them are among my closest friends. With Facebook, I have been able to reconnect with so many more. We have a tradition of meeting up in Gainesville for football games and sorority reunions, and even gather locally to keep the fun and friendship alive.
Shared Lives, Different Styles
Each sorority is a little different. Some of the differences include whether they live together in the house, how they share their meals, or if have specific academic, philanthropic, and social requirements. Your daughter will be expected to attend chapter meetings, eat her meals at the house (it is included in the fees), and participate in the sorority's events. The sororities are paired up with fraternities for socials, some of which may be mandatory. Some sororities require their members to dress up for dinner; others don't care if you come straight from the gym. Some may require them to live in the house with your class; for others, living at the house is optional.
My older daughter lived in her sorority house her junior and senior year, loving the fact that there were always other women around for hanging out, talking, or watching favorite tv shows. Another advantage of her choice was its cost-effectiveness. The rent was very reasonable and she had a parking spot (no parking fees–yay!). My younger daughter chose not to live in the sorority house, opting to be there for meals, meetings, and socials as required. She prefers more privacy for her living arrangements.
What happens for those that were originally enrolled in a UF meal plan after they join a sorority whose membership dues include most of their meals? Gator Dining will refund the cost of the fraternity or sorority meal plan IF the meal plan is mandatory. This amount varies by chapter, but your student will get some — if not all — of the money applied to their account. UF does assess a $35 administration fee. Be aware that it is the student's responsibility to submit the proper paperwork to Gator Dining. For more information about that process, read Gator Dining's Fraternity and Sorority Refunds.
Sorority Wear…
Be prepared for an entire wardrobe change for your student as she is absorbed into her new "family." The members are often seen wearing frat tanks (some girls sell their collection for as little as $5 a shirt), sorority shirts, sweatshirts, jewelry, and more. They proudly sport their sorority's letters or names, although some new members are not allowed to wear the letters until after initiation. And get ready for some major arts & crafting when your daughter makes a paddle once she gets her Big! Yes, some non-crafty girls do actually pay someone else to do this for them.
…And Gear
Over the years, I have purchased sorority gifts for them, mainly at orientation. Between Big/Little, Orientation, and Bid Day, my girls have accumulated jewelry, water bottles, stationery, wall signs, and so much more. I know that eventually, their decorating tastes will change once they have graduated and gone off adulting. But seeing them enjoy this bond with so many young women, and appreciating the impact the sorority makes during and beyond their college years, makes my expenditure on all this signature memorabilia well worth the cost.
Should you decide to get them a congratulatory gift, we have some suggestions here from:
Desert Cactus Greek, Brit and Bee, Alexandra and Company, Go Greek Chic, Cotton Sisters, Sorority Shop, Signature Tumblers, Greek Gear, Greek Creations, All that Jas, BaubleBar and Gild the Lily. Even Bed, Bath & Beyond carries Greek merchandise including tumblers, pillows, poufs and more!
And if you want to help them celebrate a special occasion with their sorority family, look for ideas in our Happy Birthday Care Packages and Celebrating Your Student's "Quarantine" Birthday blogs.
Family and Philanthropy
While it is a big part of their reason for joining, being in a sorority is not just about the social aspect. Many of the sororities require their members to participate in philanthropy as well. Community outreach and learning to help those in need are core tenets. Members hold positions for Homecoming, Gator Growl, Student Government, Blue Key, HerCampus, and Dance Marathon, to mention a few. This opens the door for new members to get involved on campus. Happily, they are also expected to keep up their grades. Each sorority loves to be able to brag about having the highest GPA among all the sororities.
Many sororities not only have Family Weekends every year, they also host Mother-Daughter and Father-Daughter Weekends. These Weekends typically rotate each year. Different sororities choose to hold their Family Weekends in either the fall or the spring. You can read more about how I enjoyed one of those weekends with my daughter at our blog Mother-Daughter Time.
Most colleges are extremely strict today when it comes to drinking, and even more so about hazing. I am not going to sugar coat this; it does happen. While UF is no different, the university makes every effort to stop such behavior in its tracks. Sororities have been put on probation for alcohol consumption and not allowed to have any socials. Your daughter should NEVER feel pressured to do something that makes her feel uncomfortable. We invite you to read more about UF's position and policies.
Pass on these great tips, tell your friends and like us on Facebook, Instagram, Twitter, and Pinterest. Find out more about how to use HaveUHeard as a great resource. Sign up for other great tips at haveuheard.com.