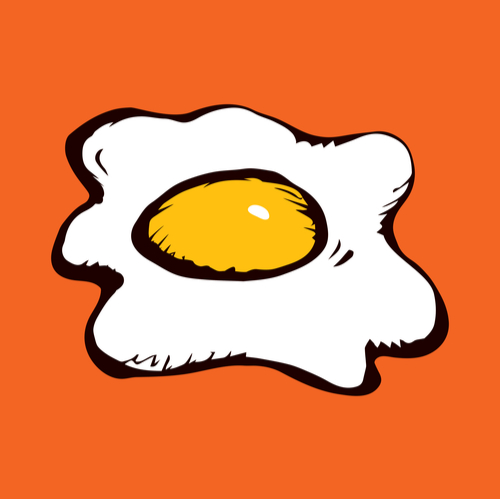 "Brunch is breakfast without an alarm." — Unknown
Most college kids sleep late. It's a well-known fact. So going out for breakfast, particularly on weekends, may not be an option. Brunch, however, is generally a great option on weekends, with quite a few enticing choices not far from UF's campus. If you are one of those rare parents with both a fondness for breakfast and a student who is an early riser (or perhaps is still up), then check out our blog Wakey, Wakey Eggs & Bakey.  If you're more in line with the rest of us, then start by considering your price and time parameters as you contemplate where to brunch from our list below. And be aware that it is not unusual for there to be a considerable wait, even with a reservation, at some of the more popular selections on a game or graduation weekend.
So many choices…
Afternoon – Located at 231 NW 10th Ave, this is a small, casual, order-at-the-counter restaurant.  Brunch offerings include classic breakfast items, breakfast sandwiches, salads, and even a Dutch Baby! But it's a small place, so parties larger than 6 are difficult to accommodate.
Alpin Beer & Wine Bistro – Downtown. Brunch is usually paused during the summer, but check them out from August 1st through about the end of May. This French-influenced bistro serves brunch on Saturday and Sunday from 11 am – 3 pm.
Boca Fiesta – Downtown. Serving brunch on Sunday from 11 am – 4 pm, this Mexican establishment's brunch features breakfast fare with a Mexican flair, a bloody mary bar, and mimosas.
Bonefish Grill – 0ff Archer. Brunch served on Saturday with $10 bottomless drinks.
Daily Green – Downtown. Vegetarian & Vegan, Organic & Health Food Restaurant with Smoothie & Juice Bar. Vegetarian egg dishes, bottomless mimosas, avocado toast and more.
Daybreak Pleasant Street – Near Downtown. Simple, compact cafe offering locally sourced quality ingredients and from-scratch cooking.
Dolce Vita Bakery Cafe – Located at 4908 NW 34th Blvd. Although the menu is limited, the sweets are abundant and fresh, baked in-house daily. Open Tuesday – Friday, 7am – 5pm; Saturday, 7:30am – 5pm.
East End Eatery – Located at 1202 NE 8th Avenue, brunch runs from 9:30 am to 3:00 pm every Sunday. Specials change daily and include dishes like Eggs Satchmo and Grilled Peach Salad. Also open for All-Day Breakfast and Lunch, Monday – Friday.
Emilianos – Downtown. Latin fusion flavors plus fresh mojitos and martinis. Think rancheros, benedict Cubano, chorizo breakfast burrito and more. (Saturday and Sunday) Open for lunch and dinner too.
Haile Village Bistro – Haile Village is a great place to walk around; you can check out their farmer's market on Saturdays (end of October to the end of June). Enjoy brunch every Saturday and Sunday.
Keke's Breakfast Cafe – 4062 Plaza Blvd, off Archer. Breakfast served daily from 7 am – 2:30 pm, so that counts as brunch, right? This hometown-style diner chain runs the menu gamut from poached eggs and waffles to paninis and salads.
Leonardo's 706 – Mid-ish. Brunch is on Sundays. The original Leonardo's was an institution at UF since 1973. The original location was purchased by the University of Florida, but you can still get their famous pizza at the new location, along with many more Italian offerings.
Oak– Downtown. An acronym for Original American Kitchen, they serve Southern comfort food including shrimp & grits, country fried steak, and country gravy biscuits. The brunch menu also includes eggs, burgers, steak, waffles, and salad.
One Love Cafe –  Located in Magnolia Parke on 39th Avenue, they serve brunch on Saturdays from 11 – 3 and Sundays from 11 -2 (beer and wine). This is a fun, family-friendly hang-out featuring local ingredients, made-from-scratch tastiness and the lovely ambience of live music.
Paramount Grill – Downtown. This is one of the more upscale restaurants in the area, with reservations definitely recommended.  Homemade offerings are perfect for avowed foodies. Brunch available on Sunday.
Swamp – Midtown. Located across the street from the football stadium (thus the name), this is considered a game-day spot for casual American eats and alcohol. No trip to The Swamp should be without an order of gator bites – crispy marinated gator tail bits, with a mango chili puree. The brunch menu also includes specialty waffle selections, shrimp & grits, french toast, and eggs benedict prepared several ways.
The Top – Downtown. There is typically a minimum 45-minute wait on weekends to get into this hip spot known for its vegetarian and vegan options and modern take on American food. A must-try when you head to Gainesville, with brunch served on Sundays.
Vine Sourdough Bakery – Downtown. Fresh, organic handmade bread, pastries, coffee, and pasta.  Also, look for their bread at other area businesses and farms who partner with them to share the sourdough baked goodness.
World of Beer – Located off 34th Street & Archer. Their Beerunch includes breakfast items, donut bits, avocado toast, and their bottomless boozy brunch (mimosas, beermosas or bloody marys). Cheers!
While one might think Gainesville isn't the place to go for great food, your thinking would miss the mark. There is plenty of good brunching to choose from, whether you are looking for a quick breakfast-style meal before you rush off to tailgate or a leisurely, gourmet brunch so you can spend some quality time with your hard-working student.
Pass on these great tips, tell your friends and like us on Facebook, Instagram,  Twitter, and Pinterest. Sign up for other great tips at haveuheard.com. Are you new to HaveUHeard? Here is how to best use the site.