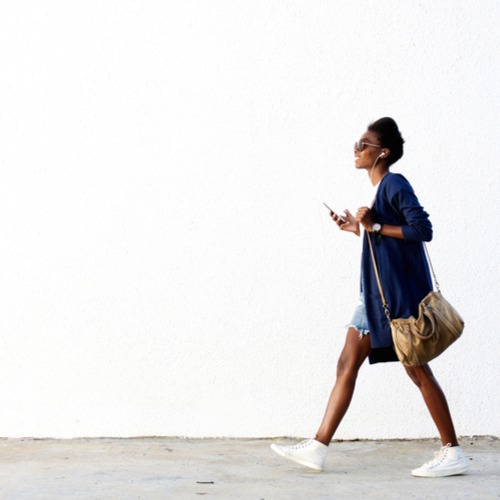 Campus Living — We have the inside scoop!
For sure, start your process by reading about the dorms and where you should live on campus on the UF Housing and Residence Education pages. But for the inside scoop, we asked my daughter and our interns to tell us what you really want to know before you choose where to live when you become a Gator.
Here's what they had to say:
Coming into college, I thought it was going to be the end of the world living in Mallory Hall. Instead, it ended up being so much better than I could have thought. As a freshman coming into Summer B, I just wanted to live in Cypress Hall. Cypress was much newer and has full-sized beds. I did not get the room in Cypress that I wanted.
But living in Mallory played a huge role in the friends and memories I made during my freshman year. My roommate was a girl I met on the UF Class of 2020 Facebook page. We lived on an all-girls floor, and the bathrooms and kitchen were communal. My first reaction was that this was not my ideal set-up, but that is actually how I ended up meeting so many of the girls on my floor. I came into Summer B not knowing anyone, but living there gave me the chance to easily and instantly make friends. Living in Mallory Hall was the perfect transition for me to go from being a high school student to a college student.
After spending my freshman summer in Academic Village, and my first fall and spring in (Beaty) Towers, I came to know a lot about campus housing. I have friends residing in just about all the different living communities.  Based on our experience…
Here's the breakdown!
Suite Style room: 2 bedrooms with 2 people in each room and shared communal space, with a kitchen, bathroom, and desk space. The kitchen includes a fridge, oven, and stove. This is where Innovation students live when they come for their spring semester. It is an older dorm but with a good location, close to Broward and sorority row.
For freshmen, Broward Hall is one of the best places to live on campus. It's where most people live, so you'll be super close to all of your friends. It does have communal bathrooms, but the dorm was renovated a few years ago so everything is pretty clean and updated. Convenient for those on a meal plan, it's very close to Gator Dining. It's not far from Turlington and also a short walk from sorority row for those considering joining a sorority. A bonus: it has a study room that is pretty quiet.
Cypress Hall is one of the newest and nicest dorms. They have full-size beds and you share a bathroom with only four people. This is the dorm for those needing medical and disability accommodations. It is a little further away from the center of campus (at the corner of 13th and Museum) but it's worth the extra walk because it is so nice. HaveUHeard of a  better way to combat that infamous Freshman 15? (Our blog can also help you with that.)
Infinity Hall is one of the newer dorms. The clean and nice environment actually feels kind of like a hotel. You share a bathroom with 3 other people and you share the dorm room itself with one person. I think it feels really far from campus — it's about a 10-minute walk to get to campus. But it's a good place to study close to home because it has very quiet study rooms.
Yulee Area (Mallory Hall, Yulee Hall, and Reid Hall)
These residence halls are in a very good area — right next to Broward, and very close to Turlington and Gator Dining. These dorms are older and have communal bathrooms, but the central location makes it worth it because you're closer to everything on campus. Floors are separated by gender.
Located directly across from midtown, it's perfect for going out. It's pretty close to Turlington and Reitz Union,  only a 5-minute walk away. Because there's a huge concentration of on-campus living around the Broward area, you'll be a little further from your friends in those dorms, but it's still walkable.
While this is a very good location, it's a really old dorm which makes it less than an ideal place as far as accommodations go. But it's a very social place. When I was a freshman, EVERYONE that lived in Rawlings was friends with each other!
Located near the O'Connell Center and Flavet Field, this is an older dorm with double and triple rooms. The bathrooms are communal and the common area kitchen on each floor includes a microwave and stove.
This dorm is kind of far from most things on campus, meaning you'll often have to take a bus (or your bike) to go places. It is directly across the street from Frat Row, which is good for game days and tailgating, or if you are rushing a fraternity. You'll share a room with one person and four of you will share a bathroom. You get a giant closet in these rooms, which is pretty cool…and rare!
Hume Hall is the Honors Dorm, with pretty updated suite-style rooms. A lot of Honors students like to live here to meet other Honors students and enjoy the events and gatherings sponsored by the Honors program. It's a good place to study, and one of the study rooms has a community keyboard if you're a musician. It's a bit far from the center of campus, but close to the new Physics Building, the Engineering Buildings, Reitz Union, and Flavet field.
You get your own room and share a common area with three other people. While it's really far from the center of campus, it's near Lake Alice, the bat houses, and Southwest Rec (the gym). Just plan to take the bus or your bike everywhere…or leave extra time and get all your steps.
Windsor Hall Luxury Dorms are a privately owned property and not affiliated with UF Housing. But it's close to the center of campus and many students who are in the PACE program choose to live in this dorm for the "on-campus" style experience. It's a luxury dorm with larger rooms, but it fills up very fast. They offer single, double, and triple suites and its location are also close to sorority row.
This is another private luxury residence hall not affiliated with UF Housing. It's the closest dorm-style residence to Sorority Row and is an all-female house.  The double and triple suites have shared bathrooms and a kitchen. The rooms come furnished, and the rent covers hi-speed ethernet, garbage and pest control, and maid service in common areas. You can park onsite for an extra charge.
Getting a Summer Start
For incoming freshmen who are starting their UF experience with a Summer B term, there are available residence halls for Summer B/Fall/Spring so there's no need to move out between Summer and Fall. The halls with these options are East, Infinity, Jennings, Lakeside, Riker, and Springs. There is no guarantee of getting a specific residence hall or room type, and no guarantee that one of those contracts will be available. Your student should reach out to UF Housing by phone or email if they would like to request a Summer B/Fall/Spring contract.
For FAQs and video tours of each dorm. For specific information about the size, height, and length of the bed, other helpful measurements, and the Top Dorm Bed Question of All Time: "Can we loft the bed?". Of course, we have tons of recommendations for decorating dorms.
Pass on these great tips, tell your friends and like us on Facebook, Instagram, Twitter, and Pinterest. Find out more about how to use HaveUHeard as a great resource. Sign up for other great tips at haveuheard.com.