HaveUHeard.com includes links to third-party websites and advertisements for third-party products and services. Product and service-specific opinions mentioned within the content of our blogs are entirely the opinions of the HaveUHeard.com team and its staff. It is our hope that you will find value in the products and services these third-party organizations represent, and patronize these businesses. Such advertising and marketing partnerships help make our efforts at HaveUHeard.com possible. Thank you for your support and ongoing interest. For additional information, please read our full HaveUHeard.com Disclosure Statement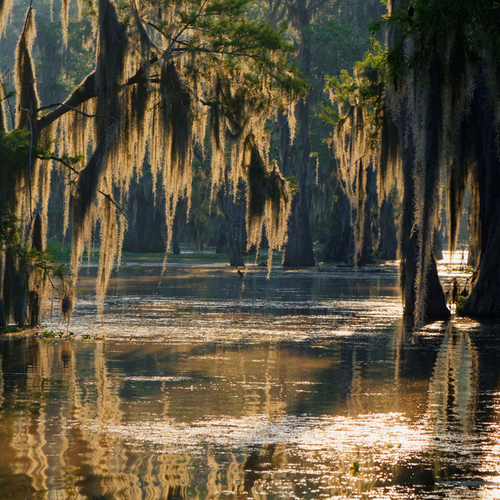 A Guide to The Swamp!
Everyone should get to at least one Gator football game. Or, perhaps you want to get season tickets. One of the keys to making it great, however; is knowing where to sit. For instance, the blazing sun can make a big difference in the fun factor of a game. Here are some thoughts about the best seats for football games.
University of Florida's, "The Swamp," is one of the largest and loudest stadiums in college football. Attending any home Florida Gator football game throughout the fall semester is an incredible experience and one you should not miss. Despite the exciting sights and sounds of The Swamp, the Florida heat is inevitable, so, here are a few insider tips to have the best football experience:
Know the layout of the stadium.
Sections 1-18 are typically the parent and alumni section and face East. This portion of the stadium gets shade first, and the higher up you sit in this section, the sooner the shade sets in. Additionally, this section has the best view of the band. The price range for these sections is $60-$150.
Sections 20-26 and 218-228 face South and are adjacent to the band and behind the North endzone. These sections are typically second to receive shade. Sections 318-328 are the nose-bleeds of this area and stay sunny for a while. Sections 20-22 are $45-$100; Sections 22-26 are Premium Seating– please call 844-GATOR-TIX for more information; Sections 318-329 are $30-$100.
The student portion of the stadium includes sections 24-44 facing West. This is the loudest and most rowdy place to sit. If you want to experience an energetic game and want to get to know the student body, this is the place to be! Keep in mind, this is typically one of the sunniest sections so stay hydrated. The price range for these sections is $75-$150.
Lastly, sections A-H and 47-55, facing North, typically include the visiting team's fans, additional students, community members, parents, or alumni. This section is also very sunny and is settled behind the endzone with a great view of the band. Sections A-H are $45-$115; Sections 45-65 are $30-$100.
How to purchase tickets!
The University of Florida Athletic Association is kickstarting the Florida Gators App and their new online football ticketing system. This app allows fans to link their Ticketmaster account to the Florida Gators App and stash tickets (season, single, group) on his or her phone. This new app will send student's tickets directly to their phones as well. An additional advantage of the Florida Gators App is that the user's credit card information can be saved for in-app purchases at the concession stands or 'Swamp Moments' including upgrades, exclusive events, etc.
University of Florida Ticket Office:
For a map of pricing details and break-down throughout The Swamp for the Fall 2021 football season, click here.
You may want to read a few of our other blogs pertaining to football, because, frankly, seating is just one part of it. Check out Are You Ready for Some Football or Where to Pre-Game. And if you choose not to buy seats that come with parking, you will definitely want to read our Parking blog.
Go Gators!
Stella J. Fedele, UF Intern
Pass on these great tips, tell your friends and like us on Facebook, Instagram, Twitter, and Pinterest. Find out more about how to use HaveUHeard as a great resource. Sign up for other great tips at haveuheard.com.