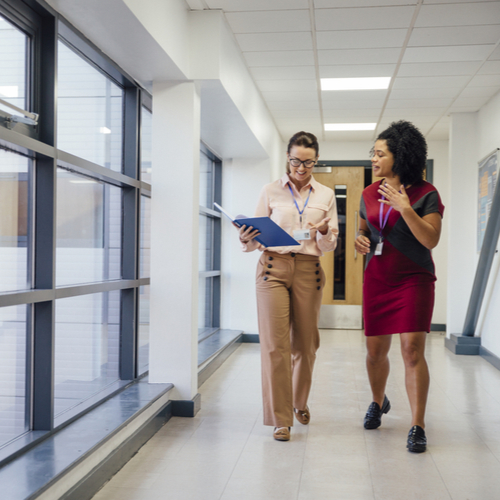 A Tour Can Help You Make Your College Decision
It is the season for campus tours. Many of you have already visited a multitude of schools, but now that the verdicts are in; decisions have to be made. Therefore, this tour should look different as it should point out the pertinent things that will help your student make their final decision as to which school to attend. Of course, my daughter loves being a Gator, but your student may have specific things that will help them weigh out the pros and cons of each college.
Go with a list of questions, but not the kind of questions that you can just google an answer to. Don't be shy about asking them of your tour guide, financial advisor, a specific department or even students hanging out at The Plaza. They can be your greatest resources.
Some of the more common questions our interns found important to prospective students are:
What is the size of the overall campus?
What is the size of the dorm rooms and how many people live in each room?
What food options are available to a freshman? What does the meal plan cover and will it fit your diet?
What are the locations of your major's classes?
What type of technology is used or available in the classrooms/libraries?
How many printing locations are available? Is it free to print or does it cost money?
How clean is the campus/restrooms?
How many gyms are on campus and where are they located?
How safe are the campus and surrounding neighborhoods?
What is the transportation system like? Are there frequent bus stops? Available parking spaces?
What safety precautions are on campus?
Perhaps Greek life is important to your student? I always recommend students try to get a tour of a sorority or fraternity house if they envision rushing when they get to college. In order to do so, they will have to find someone who knows someone that can get you in. Perhaps you have a friend whose daughter or son is a member of a sorority or fraternity. Reach out to them before going. There are not Greek life tours, but you can certainly take a quick drive through Sorority or Fraternity Row. However, on a side note, do not let the condition of some of the frat houses scare you should you get into one. The boys tend to be much happier than their living conditions may reflect.
If your student has a health condition that makes having specific health center capabilities nearby of great importance; go check it out. Call in advance to tour the facility. PS. There is a pharmacy there as well. Additionally, UF has special a designated dorm to accommodate students with special needs. Click here to learn more about that dorm. Learn more about their Student Accessibility Services here.
UF does not have dorm tours unless you visit during Florida Days in which you will tour designated dorms. If you are not going during Florida Days, again, maybe you know a freshman who lives in the dorm and can show you their dorm. (and make sure you check out our Insider's Guide to Dorm Living.
UF private tours are offered Monday – Friday (two per day) and start with a 30-minute info session and then a 90-minute walking tour. To go on a campus tour led by a UF ambassador, you can sign up here. Group tours are also available.
If your student has an interest in a specific field of study, we definitely recommend taking a tour of that college/program. They are led by current student ambassadors that are in that specific program (my daughter is an ambassador for the College of Journalism and Communications and conducts tours). Learn more here. You may also take a Virtual Tour of many experiences that UF offers. If you're religious and that is important to your student, be sure to check out the student organizations around campus. We have information on the on and off-campus religious organizations here.
You may want to visit the registrar's office to be sure that your credits would transfer from any AP, AICE, or dual enrollment classes too. Perhaps the honors program is more your student's interest, definitely be sure to make this one of your stops at UF. The program is slightly more rigorous so be sure it will be a good fit. The students in this program offer sessions to share their experiences and answer questions. For more information, click here.
The UF Athletics department is a big part of campus life. From football to basketball, soccer, baseball, softball, gymnastics, lacrosse, golf, tennis, track, volleyball and more, UF has it all.  And, if your student is interested in competing but at the club level, there are over 50 to compete in. Click here to learn more.
There really is no better way to get a sense of how you truly feel about a college until you step foot on campus. Finally, while I loved UF as did my two daughters, it is important that you love UF. For some student's perspectives, there is a website that virtually addresses specific topics such as dorms, food, class size, dorms and more. Click here to see those videos.
Pass on these great tips, tell your friends and like us on Facebook and Instagram. Sign up for other great tips at haveuheard.com.