HaveUHeard.com includes links to third-party websites and advertisements for third-party products and services. Product and service-specific opinions mentioned within the content of our blogs are entirely the opinions of the HaveUHeard.com team and its staff. It is our hope that you will find value in the products and services these third-party organizations represent, and patronize these businesses. Such advertising and marketing partnerships help make our efforts at HaveUHeard.com possible. Thank you for your support and ongoing interest. For additional information, please read our full HaveUHeard.com Disclosure Statement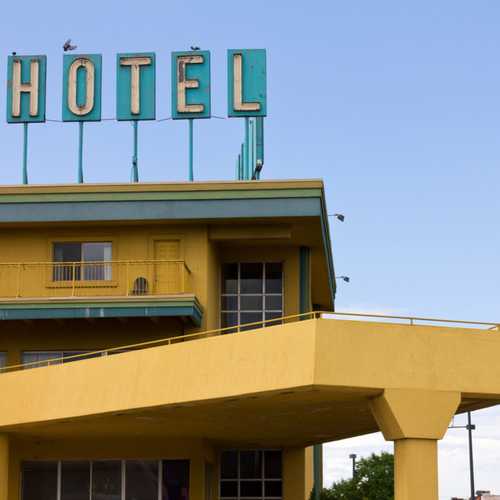 A Nice Place to Stay
There are plenty of hotel options for visiting Gainesville. Remembering this is a college town, you should not be expecting to see high rise five-star hotels. Most of the hotels will be found on Archer Road right of I-75, but there are a few further away from the crowded Archer Road corridor and there are some closer to campus.
It is a good idea to stay with one hotel chain allowing you to accumulate points to earn free night stays or other rewards offered by that particular program. The other important point to consider is that there are peak weekends in Gainesville where it is very difficult to get a room. Examples include all football weekends and graduation. During these high demand weekends, rates will double for a stay seemingly very high for a town like Gainesville. Expect to pay between $200 and $400 per night depending on the hotel you choose.
For graduation, it is strongly recommended that you try to book a year in advance. For football games, book as far in advance as possible. Some reservations allow for 24-hour cancellation but for high demand weekends, you will need to cancel 30 days in advance.
For those unfamiliar with Gainesville, when searching for hotels, you will often see listings for Ocala, Florida. Ocala is at least a 40-minute drive from Gainesville in regular traffic conditions. This should be a last-minute choice should you be unable to find a hotel in Gainesville. For football games, expect the drive to double at a minimum as many alumni and Florida fans converge on Gainesville from cities south, often leading to gridlock on I-75.
If you are coming in for a football game and want to stay at a hotel that is in walking distance to the stadium, the three options are The Reitz Hotel, the Hilton University Conference Center, the AC Hotel and the Holiday Inn University Center. Most of the other hotels are off of Archer Road and will require some mode of transportation.
UF has one hotel on campus, which is found in the Student Union. It is called the Reitz Hotel. But the official name is the J. Wayne Reitz Union Hotel. It has only 36 rooms consisting of a standard room, business suite, executive suite, and deluxe room. If you are looking to stay here during football weekends, you must enter the lottery by April 1st. Read our blog here. Typically, a standard room which consists of one queen bed or two double beds range from $99 per night for an off weekend to $185 per night for graduation weekend and $200-$225 for football
There are other hotel chains and independent hotels to choose from. Below you will find a list.
Pet-Friendly
For those who are traveling with pets, the hotels that are pet-friendly include Hilton University of Florida Conference Center, Super 8,  La Quinta, Holiday Inn Express, Best Western, TownePlace Suites by Marriott, Home2Suites, Drury Inn & Suites, and Comfort Inn.
You can book directly through the different hotel brands listed below or book through a website like Expedia or Hotels.com.
Hilton Hotels
Hilton University of Florida Conference Center – 1714 SW 34th St, Gainesville, FL located directly on the University of Florida campus within walking distance to the football stadium. Most of the football game weekends book up far in advance primarily with UF Alumni. Rates are at a premium for this location running approximately $299 and higher, depending on the room selection. The rooms include free wifi if you are a Hilton honors gold and diamond member. The hotel recently underwent renovations and, having stayed here since 2010 on several occasions, the renovations are great and were much needed.  They have a restaurant offering breakfast and lunch for an additional fee but do offer complimentary coffee in the lobby. Shula's Steakhouse is new to the hotel.
Hampton Inn– 4225 Southwest 40 Boulevard, Gainesville, FL
Hampton Inn & Suites Downtown– 101 SE 1st Ave, Gainesville, FL
Homewood Suites – 3333 SW 42nd St, Gainesville, FL
Hilton Garden Suites – 4075 SW 33 Pl, Gainesville, FL
Home2Suites – 2115 SW 13th St, Gainesville, FL
DoubleTree – 3726 Southwest 40 Boulevard, Gainesville, FL
Marriott
The Marriott family has five hotel brands in Gainesville. They are:
Courtyard Marriott – 3700 SW 42nd St, Gainesville, FL. Courtyard Marriott has your standard rooms as well as a two-room suite. Options for rooms also include breakfast for a little higher of a rate.
Residence Inn – 3275 Southwest 40 Boulevard, Gainesville, FL. Residence Inns are considered to be extended stay hotels. Guests can select from a studio, 1-bedroom, or a 2-bedroom guest suite. Suites include full kitchens complete with fridge, microwave, stove-top, and dishwasher.
Springhill Suites – 4155 Southwest 40 Boulevard, Gainesville, FL. Springhill Suites is their Green Lodging Certified all suites hotel also located off of Archer Road. It receives fairly decent reviews and rates are similar to the other Marriott hotels. It also has a kitchenette and includes free wifi.
Fairfield Inn – 3877 SW 37 Blvd, Gainesville, FL. The new, modern Fairfield Inn & Suites opened in February 2018
TownePlace Suites – 7451 W Newberry Rd, Gainesville, FL. TownePlace Suites is considered to be an extended stay hotel with a full kitchen set up. As it is the furthest from the UF campus, it is more suitable for business travelers although certainly on par with the other Marriott hotels. And they are also a pet-friendly hotel.
AC Hotel – 151 NW 14th St, Gainesville, FL. A 144 room hotel located at the main crossroad of University Avenue and NW 13th Street, directly across from the University and adjacent to The Standard apartments. It has a lounge, library, and European-inspired breakfast with rooftop amenities including a fitness center and an outdoor pool and deck.
Opening on August 1, 2018, will be Aloft located on Hull Road. This urban-influenced design has a 24/7 gym, free internet, a splash outdoor pool.
IHG Hotels: Holiday Inn & Hotel Indigo
Holiday Inn University Center is located at 1250 W. University Ave, Gainesville, Florida directly across the street from the UF campus making it quite appealing. It is walking distance to the football stadium, midtown, a popular nighttime area and local shops and attractions, restaurants.
Holiday Inn Express & Suites  3370 SW 42nd Street, Gainesville, Florida. pet-friendly.
Hotel Indigo 5020 SW 30th Lane, Gainesville, Florida at Celebration Pointe. It features 140 room suites with a pool connected to the lobby and hotel bar. It also features spa-inspired bathrooms with glass-enclosed walk-in showers, rainfall-like or handheld shower-heads and Aveda® brand bathroom amenities.
Carlson Hotels
Country Inn & Suites. 4015 SW 43rd St, Gainesville, FL. Located in the same hotel corridor as most of the other hotels, (off Archer is where most of the hotels are found), it is just a short drive to the UF campus and near most of the shops and restaurants.
Choice Hotels
Most of the hotels under the Choice brand are, by their own recognition, value hotels. Here is where you should find clean, comfortable rooms at affordable prices. In Gainesville, you will find several options including:
Quality Inn, 2435 SW 13th St, Gainesville, FL. Basic rooms with free breakfast, wifi and an outdoor pool and parking
EconoLodge 2649 SW 13th St, Gainesville, FL. Basic hotel rooms offering free wifi & continental breakfast and parking
Comfort Inn 3440 Southwest 40 Boulevard, Gainesville, FL. Straightforward lodging with an outdoor pool, free WiFi, breakfast and parking
Sleep Inn & Suites – 4110 Southwest 40 Boulevard, Gainesville, FL. Casual hotel offering free hot breakfast, parking & WiFi, outdoor pool and fitness room
Rodeway Inn.-  3459 SW Williston Rd, Gainesville, FL. Low key room with free breakfast and outdoor pool
Wyndham
Under the Wyndham Hotel Group, you will find several options for hotel stays in Gainesville. These are considering to be economy style hotels with most averaging a $40- $50 per night room stay. But, search for a room during a football weekend, and rates jump anywhere from $100 on the low end to over $200 per night.
Baymont Inn & Suites – 6901 NW 4th Blvd, Gainesville, FL. Laid-back property offering free WiFi and breakfast, outdoor pool and fitness center
Super 8  4202 Southwest 40 Boulevard, Gainesville, FL. Budget hotel with outdoor pool, free continental breakfast and WiFi
Days Inn 1901 SW 13th St, Gainesville, FL. Budget lodging with outdoor pool, free breakfast and WiFi and local shuttle service
La Quinta
La Quinta Inn 920 NW 69th Terrace, Gainesville, FL. It is a short drive from the University of Florida. Enjoy services like a free Bright Side Breakfast®, free Wi-Fi, and free parking, as well as an outdoor pool area and spacious, comfortable and well-equipped rooms and suites. Each one features a coffeemaker, hairdryer, data port phone, and Samsung flat-panel TV.
Motel 6
Motel 6 7413 W Newberry Rd, Gainesville, FL, it is known for its value economy lodging options.
Best Western
Best Western Gateway Grand 4200 NW 97th Blvd, Gainesville, FL. Offers free deluxe continental breakfast and complimentary wifi. Approximately 15 minutes from the University of Florida. Pets allowed based on the availability of pet-friendly rooms. Up to 2 dogs per room with an 80-pound weight limit. Additional pet types (cats, birds, etc) may be accepted at the hotel's discretion. Pet rate is $20.00 per day with a $100 per week maximum.
Drury Inn & Suites
New to Gainesville and located at I-75 and SW Archer Road, Drury Inn & Suites guests get free hot breakfast and free from 5:30 – 7:30 p.m. Kickback®, a hot and cold rotating menu. Rooms feature king, queen and suite rooms. Pets accepted with a $25 per room daily cleaning fee.
Bed & Breakfasts
If a quaint, Bed and Breakfast stay is more the type of place you are looking for, Gainesville has several options for you to consider. The Sweetwater Branch Inn, the Camellia Rose Inn, and Magnolia Plantation. These charming inns are a great alternative to the area hotels allowing you to experience the historic feel of Gainesville. While many have been purchased since its established opening dates, they have worked hard to maintain the feel and history. Nightly rates are a bit pricier but if you are searching for a unique stay, definitely look into one of these Bed & Breakfast Inns.  Most are located near downtown Gainesville two miles from the UF campus.
A little farther away (about a ten-minute drive to Gainesville) you will find the Herlong Mansion Historic Inn and Gardens. Micanopy (Mick-can- oh'-pee) is a unique little village located in southeastern Alachua County between I-75 and US 441. The streets are overhung with ancient oaks bearded with Spanish moss and are bordered on either side by private homes and storefronts that time seems to have forgotten.
Pass on these great tips, tell your friends and like us on Facebook and Instagram. Sign up for other great tips at haveuheard.com.
HaveUHeard.com includes links to third-party websites and advertisements for third-party products and services. Product and service-specific opinions mentioned within the content of our blogs are entirely the opinions of the HaveUHeard.com team and its staff. It is our hope that you will find value in the products and services these third-party organizations represent, and patronize these businesses. Such advertising and marketing partnerships help make our efforts at HaveUHeard.com possible. Thank you for your support and ongoing interest. For additional information, please read our full HaveUHeard.com Disclosure Statement