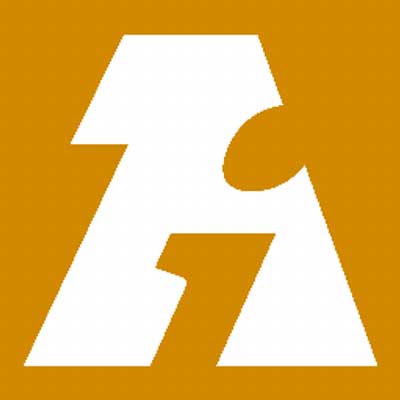 All the Questions Answered: Innovation Academy
So you just got into the University of Florida— what an exciting day!
How vividly I still remember the day I opened that email. I started tearing up; I hadn't even originally wanted to go to UF. But the fact that I got into this prestigious and legacy school was so overwhelming for me. I was never a great test-taker…I was a super hard-working student, but just never did well on exams. And it showed in my A/B grades and my SAT score. But here I was, accepted into this amazing school. Then I noticed that, underneath the large "Congratulations," there was a note about some innovation pathway. I didn't know what it meant, but it had to be nothing important. My mom came home with a cinnamon roll with blue and orange lettering on it that read "Baby Gator." We were ecstatic. Both my parents had graduated from UF, and, if I wanted, I could be next.
I don't remember exactly when or how I figured out what this Innovation Academy was, but at some point, I realized this meant something different than the usual acceptance. Yes, I did wonder at the time if this meant I was not as great as all the other students. So I attended a separate tour that was just for IA students, had the academy explained to me, and was warmly welcomed aboard.
This is what I asked about the Innovation Academy
Can I still get football tickets?
Yes, any UF student can buy football tickets. As long as you have a UF ID, you're set to go!
Can I take classes in the fall while I'm living in Gainesville?
You can take any online class you would like during any semester, including fall. If you want to take classes in person during fall, you need to go through a process of petitioning the college to take the specific class(es) you're interested in taking. Every college is different in the exact way you go about this, but it's not very hard. Start petitioning the semester before: if it's for a class in the fall, you should start petitioning the spring semester. You can find out more about the process by talking with an advisor in the IA office.
Is there a dorm I can live in during the fall?
When I first started, IA students couldn't live on campus until they were officially full-time students at UF (so in the spring of their first year). However, IA students can live on campus starting their first fall if they are enrolled in online fall connection courses.
Can I go through rush?
Yes, Rush is open to any UF student, and plenty of IA students rush in the fall. I rushed my first fall while I was living off-campus and taking online classes. Joining a sorority during that time offered me a head start in acquainting myself with campus and meeting people.
What does the Innovation minor mean and consist of?
I found the innovation minor extremely beneficial. The minor requires students to take six courses: Creativity in Context; Creativity in Action; Principles of Entrepreneurship (or Engineering Entrepreneurship); Fostering Innovation Through Leadership (or Leading Organizations or Engineering Leadership); Conduct, Change & Consequences: Making Ethical Decisions; and The Venture Accelerator (or Innovation Academy Senior Project). Half of these required courses have a couple of options about which course you prefer to take. All of these courses build off of one another in some way. For graduating seniors, getting the minor is a valuable asset in the competitive job market. As I've started applying to jobs in preparation for my graduation, my Innovation minor has allowed me to present myself one step ahead of other applicants. The term "innovation" is a hot word in the professional world today. Having this minor gives you something to talk about and relate back to the business you are hoping to work for.
Will I be able to register when traditional students do?
This is actually another benefit of the program. Because of the later start date, the university allows IA students early registration in order to retain timely progress. So, IA students get to register for the spring and summer semester before other students in the same class to ensure they get the classes they need to graduate on time.
When will I do my internship?
The Innovation Academy encourages you to do your internship during the fall when you are not a full-time student and don't need to be in Gainesville. However, internships can essentially be done at any time. So if you find an internship program that only occurs during the summer, you can work with advisors to help you adjust your class schedule.  That way you can intern in the summer and still graduate on time. Don't forget that internships can also be done in Gainesville while you're in school. There are plenty of opportunities at Gainesville companies to secure internships.
If I take classes online every fall will I be able to graduate any earlier?
I'm not sure if you could graduate, say, a year earlier but, you could definitely graduate a semester early. I graduated from high school in the spring of 2014, but I didn't officially start as a full-time student at UF until the spring of 2015. However, I took online classes that first fall, and every fall after that, so I was able to graduate in the spring of 2018, as opposed to August 2018. To find out if you can graduate in an even shorter amount of time, reach out to the advisors in the IA office.
Can I pursue any major in IA?
Many majors are offered in the IA program, but not every major is. This is because the spring-summer schedule is not ideal for every major to graduate on time — this has to do with what classes are offered from that major over the summer. You can find a list of available majors in the program here.
The Innovation Academy is still a relatively new program at UF, so there may be things you're still confused about. The program advisors and administrators are more than happy to answer any questions or concerns you may still have. If the program interests you and you decide to take part in it, there are many ways to get involved to have your ideas heard and issues addressed, such as IA Ambassadors.
Can I use Bright Futures and Florida Prepaid? IA students can use their Bright Futures during the summer term if they have not used it during the fall term. (The level of your Bright Futures will be more specific about the terms.) Florida prepaid can also be used for their spring and summer semester enrollment and for courses taken at other eligible institutions during the fall semester when not enrolled at UF. For financial information, click here.
For more information about Innovation Academy, click here.
Maxine Grossman, Intern for HaveUHeard
Pass on these great tips, tell your friends and like us on Facebook, Instagram, Twitter, and Pinterest. Find out more about how to use HaveUHeard as a great resource. Sign up for other great tips at haveuheard.com.